Ateneo Celadon's Financial Affairs Department (FIN) has always been one of the most high performing departments of the organization, bringing in funds and shelling out budgets to make the org's ideas for projects into a reality. Essentially, it is the backbone of Celadon that enables it to move towards the realization of its core competencies and advocacy despite not being directly related to them. Although the department seems rather intimidating and serious, FIN is actually a hub of ideas, creativity, and entrepreneurship.
FIN also aims to train its managers to be holistic individuals, well-rounded enough to effectively execute a fundraiser with knowledge in marketing, promotion, creatives, and most of all, business and financial transactions. From an array of different FIN projects, aspiring managers will definitely find one that suits his interests and skills.
Bazaars like Santa's Attic Christmas Bazaar in December and Ember: A Summer Bazaar in April are both geared towards bringing together concessionaires under a certain theme in sought-after venues outside the campus premises; thus, managers of these projects would have to go out of their comfort zone and tackle real life applications of networking and business. If you enjoy hosting large events that may include live performances, good food and company, bringing people together and making local artisans and brands known to the public, any of these bazaars are for you.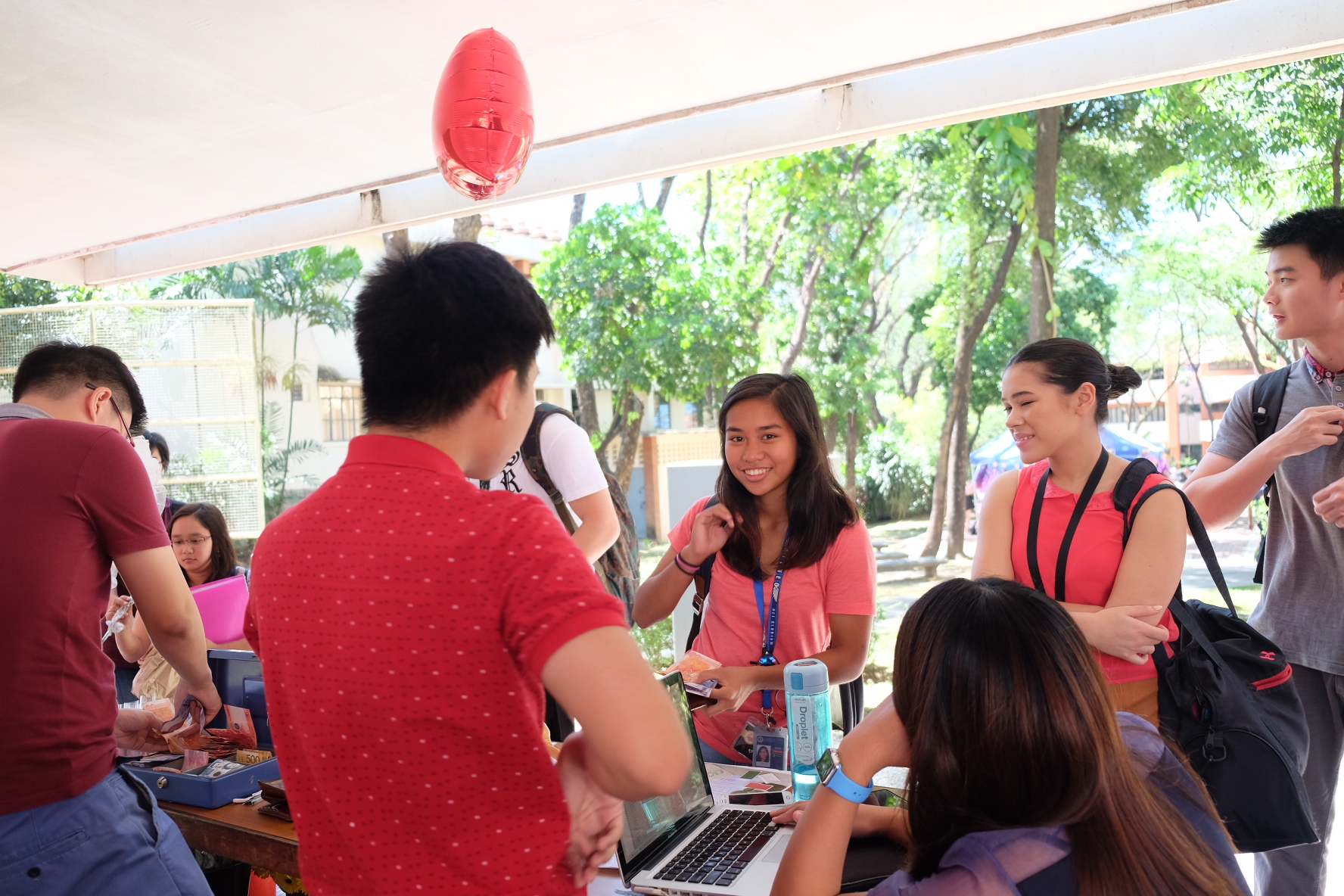 Rose Sale, the premier Valentine event in the Ateneo, shares the love inside and outside the campus and encourages appreciation not just between couples. Every year is a new experience for Rose Sale buyers as FIN strives to make it better every time. For aspirants who are systematic, responsible, and most of all, romantic, and those who have a knack for creating explosive promotional gimmicks that can stand out from the other Valentine's Day events in the Ateneo, Rose Sale is for you.
Lastly, from the humble org shirt and lanyard, the rebranding of these to a product line that is Celadon Merchandise hopes to make Celadon's presence felt in the community through various items that reflect the goals and ideals of the organization. Last year, the 30th Commemorative Shirt of Celadon won Org Shirt of the Year as awarded by COA. Given a creative mind and a marketing intuition, this project will definitely succeed!
Why FIN? Because all is fine with FIN; our projects are legit and awesome! On a more serious note, FIN creates opportunities for Celadoneans to hone their craft in project management. After all, our fundraisers are large-scale or executed outside of the Ateneo. Most of all, being a FIN manager is fulfilling when all those hours of planning and late-night talks with the core team finally result to a successful event.
From the Financial Affairs Department of '16-'17: Irish Tolentino, Cindy Chua, and Hazel Li.
Written by Hazel Li.
Download the Manager's Application Kit here: bit.ly/ManagerApps1617
Check out the other inspirational pieces from the President, Executive Vice-President, and other departments: