In the External Affairs Department (EXT), we all have our own story and calling for our organization. We welcome members of different skills, interests and personalities who can join us in our goal of fostering strong, relevant relationships for Celadon. Answer these 5 questions to know why you should be in EXT!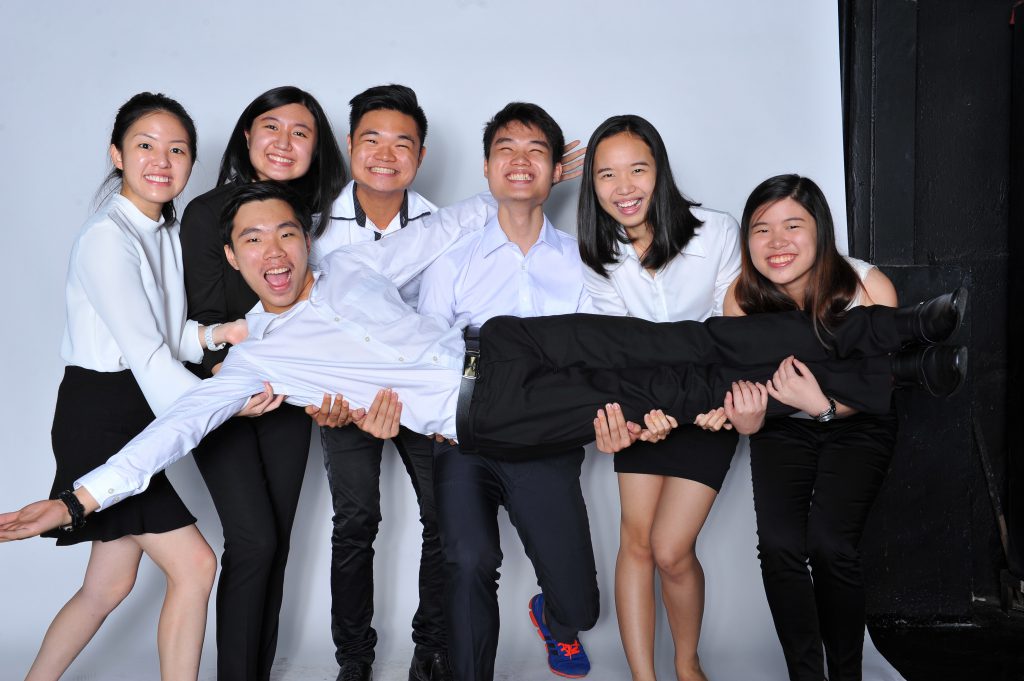 Which color do you like best?
A. Blue
B. Red
C. Yellow
D. Green
E. Others
What does this have to do with EXT?
If you answered A, you already have one thing to love about EXT! Blue is our department color, so you'll be seeing and perhaps even be wearing a lot of it.

If you answered B, C, D, or E, you're still going to find EXT pretty cool! In EXT, we're all about building relationships, so that means we'll be seeing different colors of life as we meet different people.
Which among these is your strongest love language?
A. Words of affirmation
B. Acts of service
C. Gift giving
D. Quality time
E. Physical touch
Note: These are based on Gary Chapman's (1995) five love languages
What does this have to do with EXT?
In EXT, we value communication because it's when we talk that we get to understand one another better. We recognize our individual differences and strive to bridge ourselves in diversity. We try to be sensitive to everyone's needs, so we can show our love and share Celadon's culture better.
If you answered A, you're likely to enjoy sharing new insights with our fellow speakers for Paragon Business Summit. This year, Paragon will focus on cultural perspectives in the field of business.
If you answered B, you're likely to enjoy engaging with REACH volunteers to share our culture to the members of the Pinag-Isang Palad Community this year. Also known as Responding to Encourage Action Towards Care and Hope, REACH is our yearlong socio-civic program composed of four outreach activities.    
If you answered C, you're likely to enjoy giving the Binondo Amazing Race (BAR) participants a different taste of Binondo this year!
If you answered D, you're likely to enjoy spending a wonderful year with your fellow AFiCS members from different universities. In case you didn't know, AFiCS, also known as the Alliance of Filipino-Chinese Students is the umbrella organization for the Chinese-Filipino organizations in ADMU, DLSU, UPD and UST. In AFiCS, there are Night-Outs that allow you to bond and mingle with fellow AFiCS members, Sportsfest to unleash your competitive spirit as you challenge your fellow friends, and Team Building and Leadership Seminars to hone your leadership skills together!
If you answered E, you're likely to enjoy getting numerous handshakes as you create deals with our fellow partners this year. When you handle partnership projects, you will be able to meet our different friends from other organizations. Some of them include our alumni and students from Soochow University Taiwan.
What do you like to do during your spare time?
A. Hang out with friends in public places (e.g. malls, parks, cinema)
B. Visit the gym with friends
C. Sleep
D. Read a book
What does this have to do with EXT?
In EXT, you can expect a lot of adventures, stories and new friendships, as we may be travelling often to meet with our partners!
If you answered A, you will probably be excited for partnership projects, as we stay in touch with our partners whom we will sometimes hang out with. AFiCS may also interest you.
If you answered B, AFiCS will certainly keep you fired up with one of their events being sportsfest!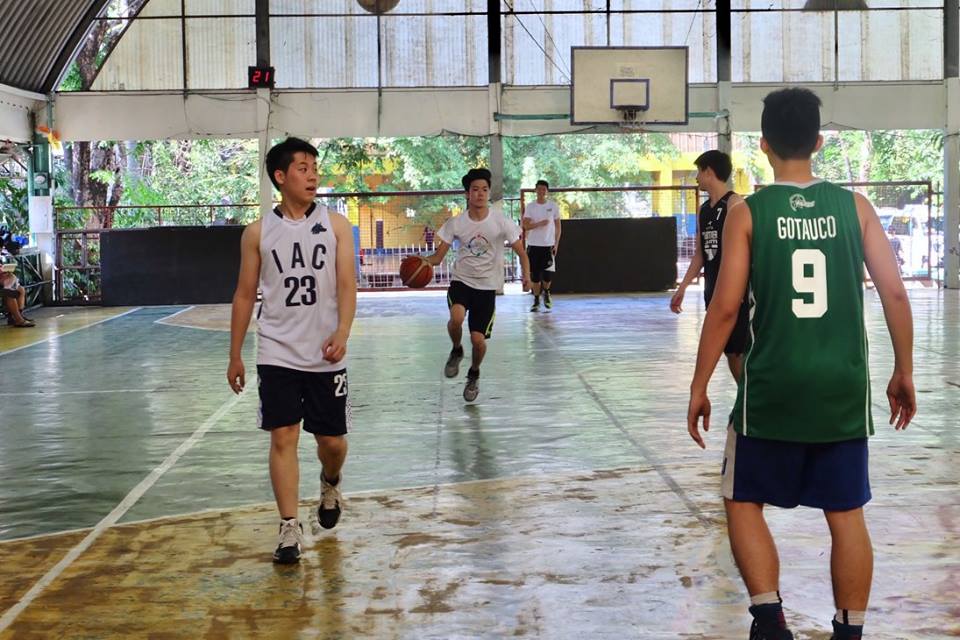 If you answered C, believe it or not, there's also a place for you! You can look forward to the many road trips (which mean more sleeping time) while we travel to our partner's events, but then, you might want to try your best to stay awake if you don't want to miss out on the kwentuhan part of the road trip.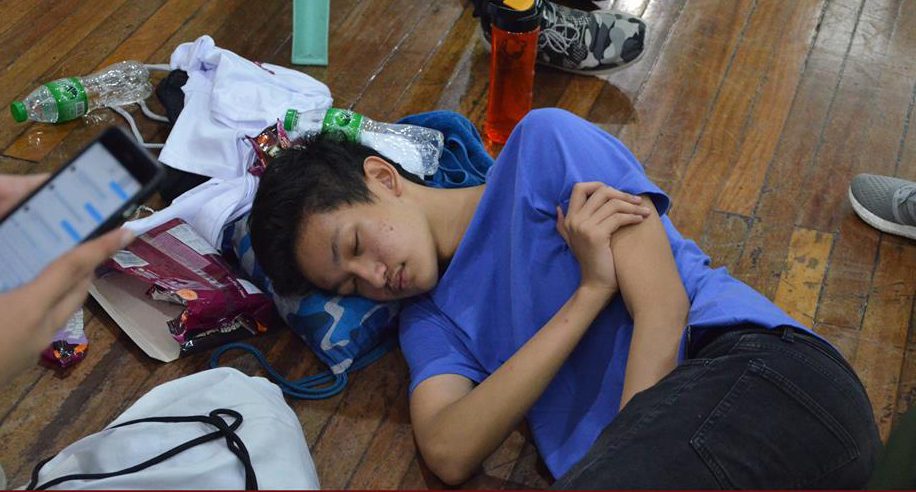 If you answered D, you might like BAR, REACH or Paragon where reading stories or doing a bit of research on our culture may also help with further enriching these projects!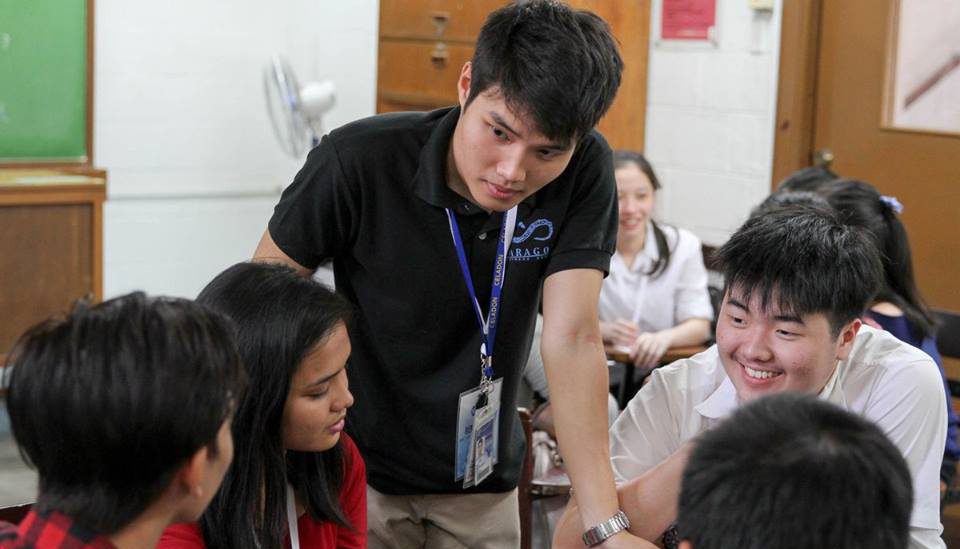 Which among these places would you rather work in?
A. Mainland China
B. Taiwan
C. Hong Kong
D. It's more of in the Philippines.
What does this have to do with EXT?
In EXT, we explore other cultures to share, learn and grow with our partners! This is evident in our projects that all involve members outside of Celadon.
If you answered A, B or C, you can consider partnership projects, as we have ties with students from foreign Chinese universities such as Taiwan's Soochow University, China's Peking University, and we're expecting for more! You may also consider Paragon and BAR that focus on cultural perspectives to share with our audience.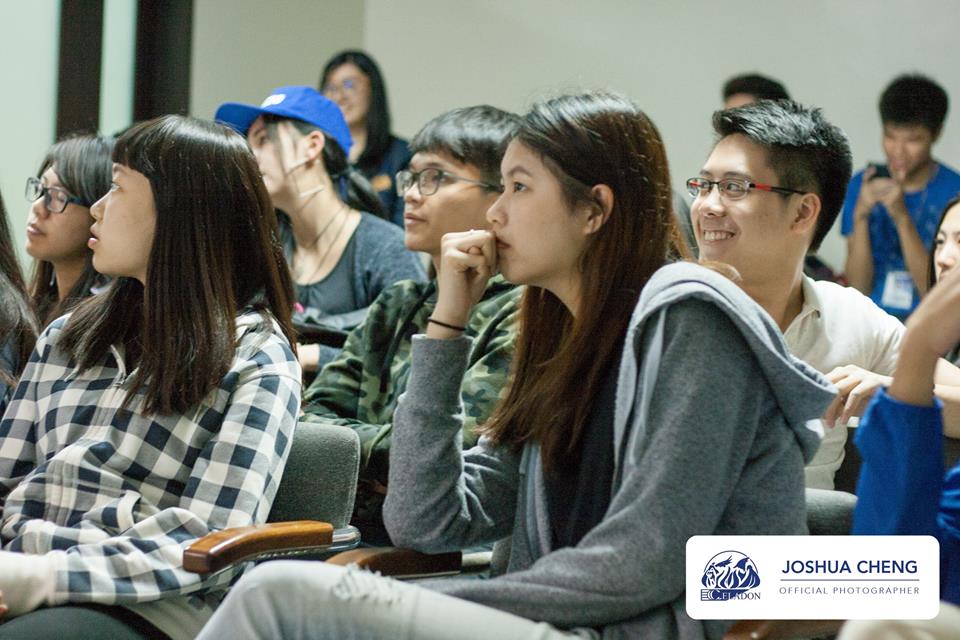 If you answered D, then all EXT projects may actually suit you! In particular, you might want to explore REACH where you'll really get to experience bayanihan with our Gawad Kalinga community. Meanwhile, AFiCS focuses on our relationship with members of fellow Chinese-Filipino student organizations.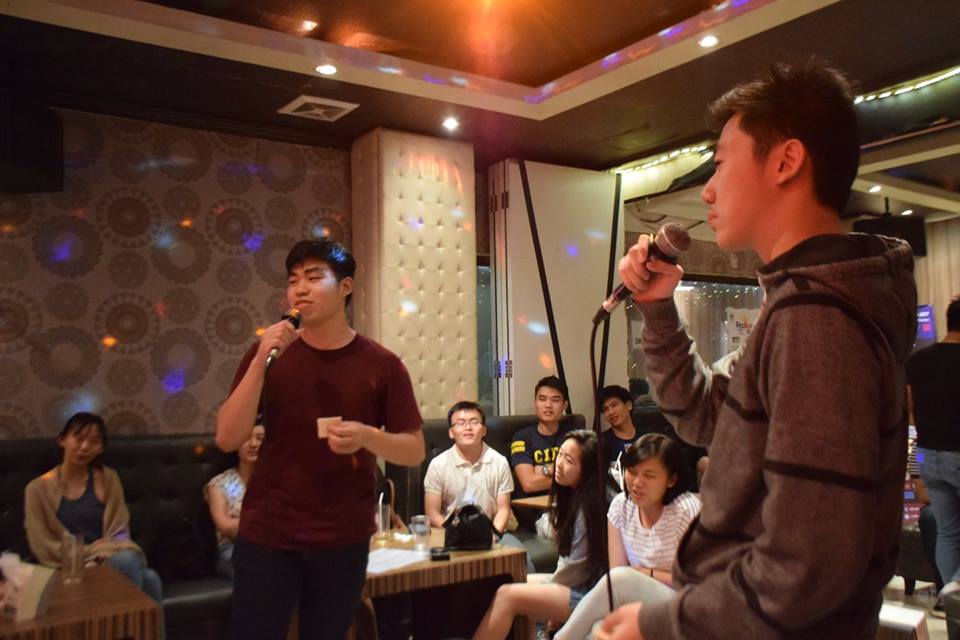 Saan mo mahahanap yung forever mo?
A. Ateneo
B. LaSalle
C. UST
D. UP
E. Others
What does this have to do with EXT?
If it hasn't been obvious yet, in EXT, we have a lot of exposure to different people including students from colleges outside Ateneo. If you're looking to also make new friends, learn more culture or even find the one, then EXT is for you!
If you answered A, then you truly love your alma mater! All around you are opportunities for you to meet new people. You will most likely find more Ateneo participants in REACH, but of course we also have participants in other projects.
If you answered B, C, or D, then you might really consider being actively involved in AFiCS events. As mentioned earlier. AFiCS provides tons of avenues for students from the four universities to form unforgettable memories with each other. So it doesn't matter whether you'll find you're the one (italicized) in Ateneo, La Salle, UP, UST, or other schools; you'll have equal chances for that when you join their events. PLUS, you'll really not have a hard time dealing with that "Great Wall" issue anymore right? winks
If you answered E, you can check out partnership projects, BAR and Paragon. As much as possible, we generally try to get participants from different organizations for our projects.
Of course, how successful you will be in your mission will depend on how wisely you present yourself, just as how it is in EXT.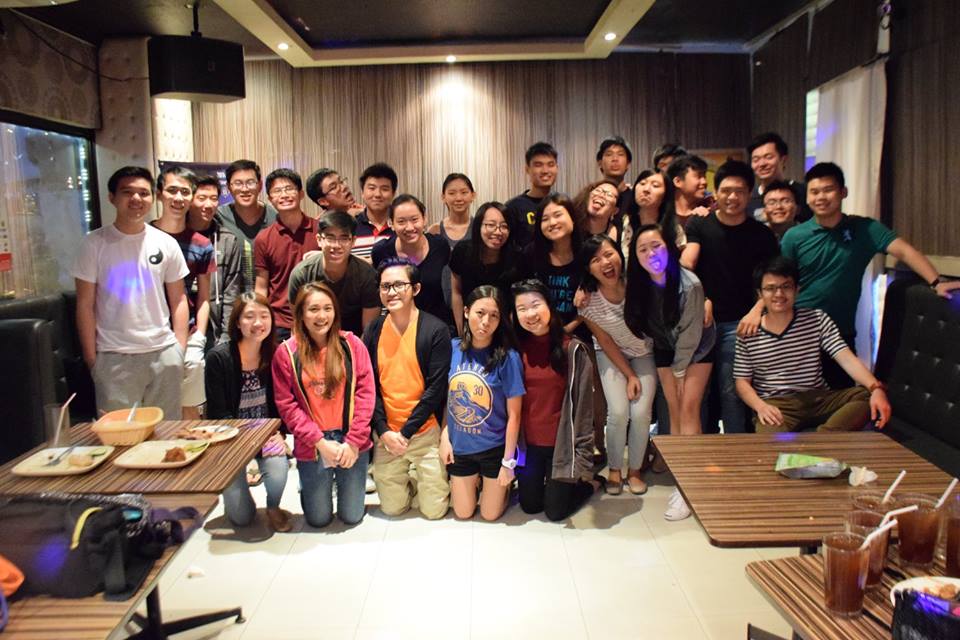 B O N U S
In addition to the fun exposure with EXT, you'll also get to work with our amazing EXT EB! Answer these questions to get a glimpse of who they are!
You find Christian sleeping in the org room. What will he do if you…
A. Take a picture of him and post on social media
B. Leave some delicious, sizzling ISO sisig right in front of him
C. Tickle Christian to wake him up
D. Draw eyes on his eyelids
Christian does like to be featured once in a while. So if you answered A, he'll never hesitate to give that heart react to your post and even comment with a bunch of cute stickers to go along with it. Now that's a win-to-win situation!
One thing that you must know about Christian is that he reaaaallyyy likes food, especially (italicized) ISO sisig. So if you chose B, don't be surprised if he immediately drags you to ISO to get another serving of that delectable dish!
In addition to liking food, one fun fact about Christian is that he's not ticklish. So if you answered C, you might just be served with a dose of snores and instead.
Lastly, Christian does have eyes. So if you chose D, you might just be kicked out of your manager position… just kidding! Christian likes to have fun most of the time. So if you drew eyes on him while he's sleeping, don't worry, you'll surely also get one at one point of the school year 😉
So why does Christian love the EXT?
"Ever since I was a freshie, I've always been interested in this department mainly because I see so much potential in it. Thus I applied to become a REACH manager last year when I was a sophomore and it really did made me love this department even more. Coupled with a bunch of UBE's with an awesome group of EXT EBs and co-managers, it really made my experience in this department something which I will never ever forget."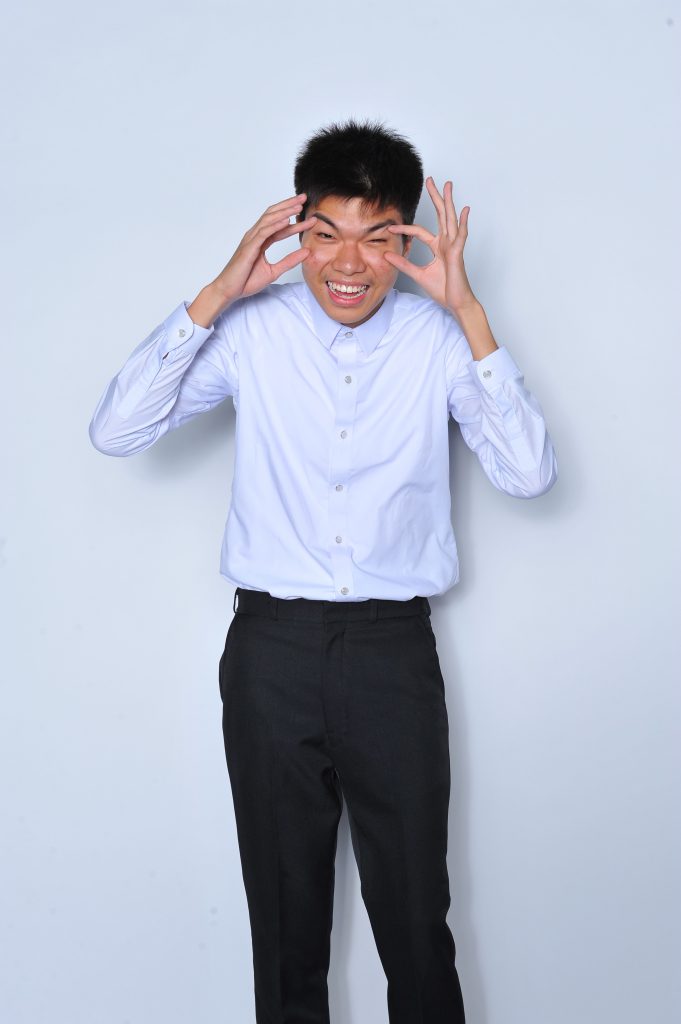 Janet is hiding! Where do you think we can find Janet?
A. New Rizal Library
B. Lucky Chinatown Mall
C. Eating in one of the restaurants along Ongpin Street
D. On Chinatown TV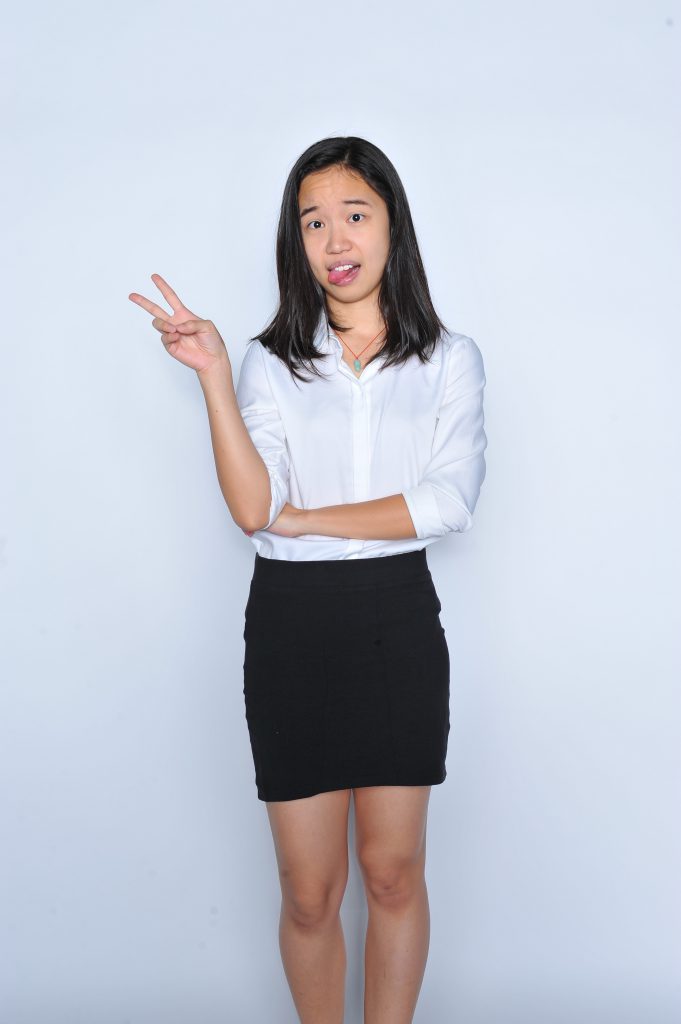 These are the places one will most likely pass by when one participates in Binondo Amazing Race. This race starts from inside the Ateneo campus and takes the participants to various destinations located in the heart of Binondo (aka Janet's home).
If you answered A, then you are at BAR's official starting point, not only that, you will probably find Janet here. She will most likely say "hi" to you then the next thing you know she is back to doing her own thing. She doesn't really like chitchatting inside the library, however, when she's outside, she can be really talkative at times.
If you answered B or C, then you better watch out, you just might find her strolling around the streets of Binondo. When you do see her, she would most likely invite you to stroll along with her. If it is your first time around town, then you are in luck because she knows her way around and would surely take you to all the must try restaurants until your tummy is satisfied!
If you answered D, then Janet will be thrilled because she hosts occasionally for Chinatown TV, so do catch her during airtime, especially during her segment, Mandarin 101.
Why Janet loves EXT?
This is the department where I joined my first core team and handled my first core team, they taught me life lessons, and showed me how loving the people behind this family can be. Moreover, in was in this department that I found myself enjoying the tasks I was doing, talking to partners, forming new friendships with people from in and out of the campus, and even the road trips to many places. In EXT, you will always find a balance of work and fun, you will find different opportunities knocking at your door, a support system that will be there for you, and a family that loves you.
You see Leyah studying in one of the tables in Matteo Up, what will you do?
A. Tap her shoulder and say "hi"
B. Go behind her and cover her eyes so she could guess who you are
C. Walk past her without her noticing
D. Say "Ni Hao" to get her attention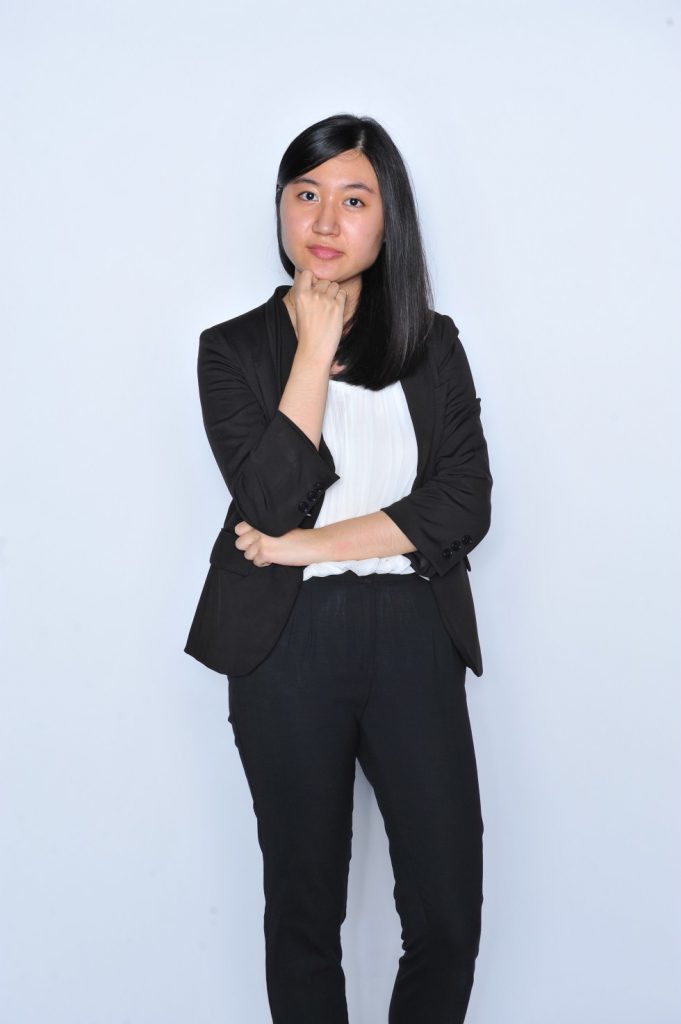 These responses are similar to how you might handle partners. You may have to get a feel of your partners before approaching them. A, B and D are possible ways to leave an impression on your partners—whether good or bad depends on them.
If you answered A or D, Leyah might talk to you and even share a kwento later on if there's the chance! If you answered D, Leyah will probably remember you better because you used Chinese.
If you answered B, the response you'll get will probably depend on her mood and how well she knows you. Let's be honest, what you did can come off as funny or creepy.
If you answered C, Leyah wouldn't mind because she also does that when she's sees her friends being busy. However, she wouldn't want you to always do the same thing especially with our partners.
Why Leyah loves EXT?
"I started out in other departments before I realized my passion for EXT. In EXT, we find many stories with interesting perspectives from different people. In the process, we naturally get to share our cultures, which is exactly what our organization is all about. EXT is not just a place to meet new people; it's also a place to learn much more about life."  
Our point is, in the Externals Department, there is a place for everyone! No matter who you are and what you like, here is a department for those who have a passion for relationships. Join us if you want to get to meet, connect and share our culture with different people. So what are you waiting for? Climb the Great Wall of Externals Manager App Form and we'll be waiting for you on the other side!
---
Here is the Celadon Manager Application Kit for A.Y 2017-2018: https://tinyurl.com/ManagerAppKit2017-2018
The Executive Board are excited to work with you!
Deadline for Applications: June 25, 2017 11:59pm