The Lion Dance and Dragon Dance are traditional Chinese dances performed during the Chinese New Year. Dressed in bamboo costumes, the dancers perform complex routines accompanied by drumming to foster a festive atmosphere. The practice dates back to more than two thousand years ago, when the Han Dynasty still ruled most of what is now known as China and when mimicking animals was a popular form of art.
While the Lion Dance and the Dragon Dance each have their own choreographies and costumes, viewers often mistake the Lion Dance to be the Dragon Dance. A way to differentiate the two, however, would be through their respective costumes. The Dragon Dance paraphernalia, which has a long serpent-like body, is attached to a metal pole, and a team of 15 to 40 people perform a series of well-timed movements that seemingly bring the dragon to life. In the Lion Dance, on the other hand, each lion has two pairs of legs that extend from the bottom of its cloth.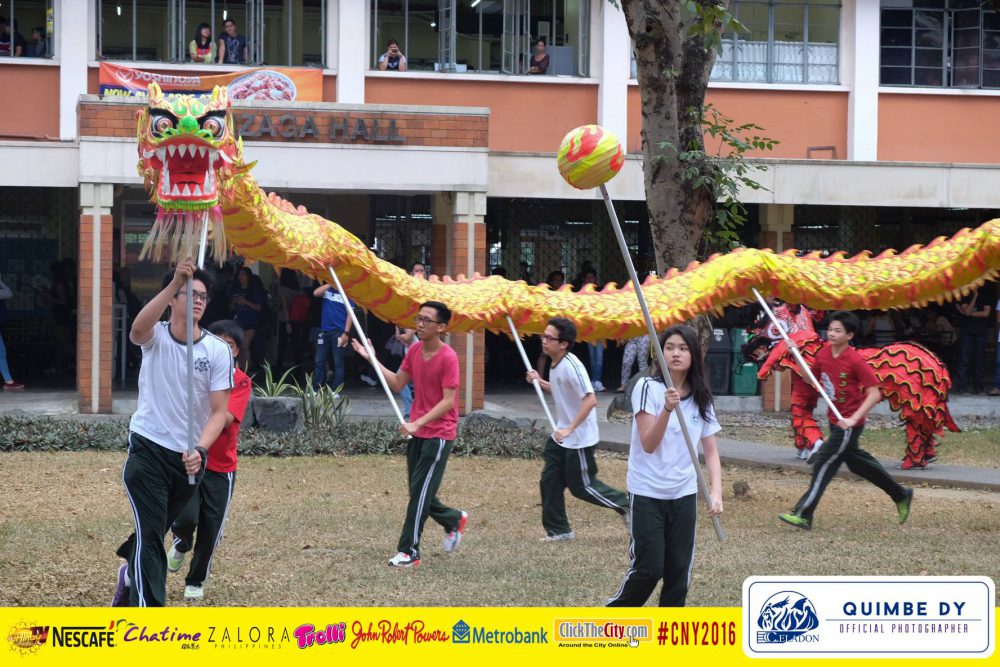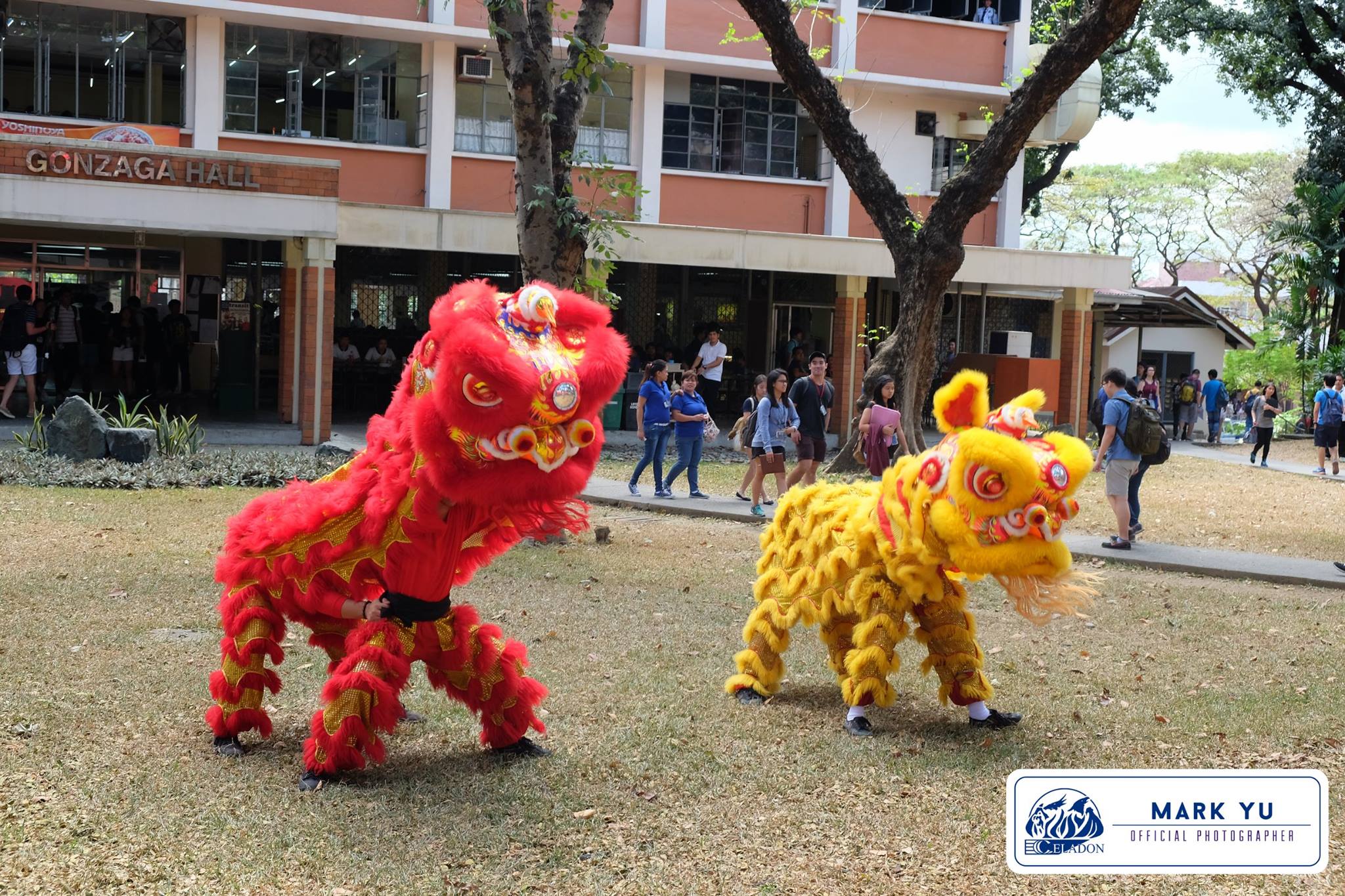 The two dances are usually done on every Lunar New Year, or what is popularly known as the Chinese New Year, as the Chinese people strongly believe in symbolisms. By being present around these beasts, they believe that good luck, wisdom, wealth, power and success will be passed onto them. Furthermore, for enhanced effect, the Chinese character for luck "福" (fú) is hung in front of every door. Occasionally, businessmen also have Lion Dance and Dragon Dance performances in their offices for prosperity.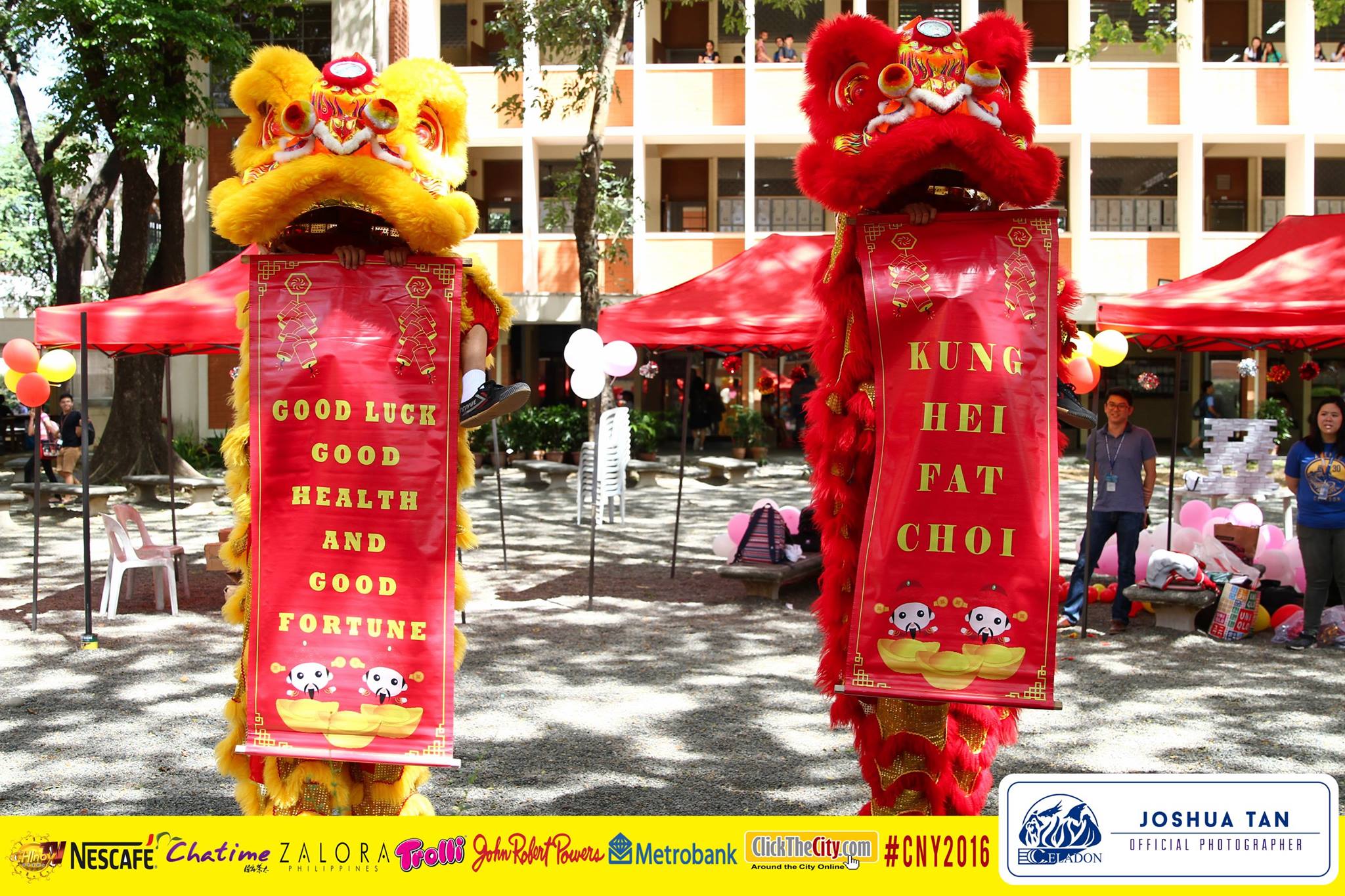 Apart from being a popular attraction during the Chinese New Year season, it is also considered a sport. Some organizations have solely dedicated their existence to this art, and competitions are even held against China's Asian neighbors to show off each team's skill. In Manila, it is popular among both Chinese and Filipinos alike.
The Dragon Dance and Lion Dance are some of the most characteristic ways the Chinese celebrate the coming of a new year; some of the best performances can be seen along the streets of Chinatown, SM Megamall, SM Sta. Mesa, EDSA, and Lucky Chinatown Mall. They are definitely must-sees!
Written by Mark Chua
Photos by Quimbe Dy, Joshua Tan, & Mark Yu
Celadon celebrates the Chinese New Year too! Catch us in Zen Garden this February 1-2!
Follow https://www.facebook.com/celadonateneo/ for more info!