Article by Leanne Waverly Sy
Edited by Regiena Siy
1) Mooncake (月饼
, yuèbǐng
)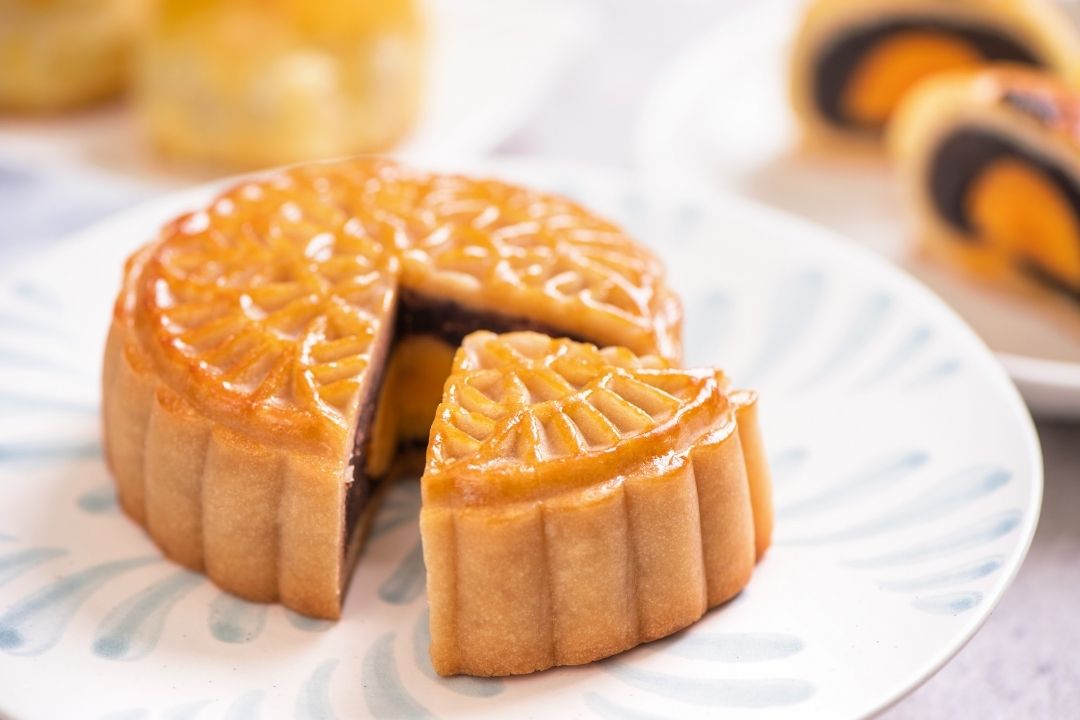 The mooncake is iconic to the Mid-Autumn Festival. It symbolizes the full moon, happiness, and family reunions. For this reason, it is a custom for families to eat mooncakes together and to give these treats to their friends and loved ones.The tradition of eating mooncakes originated in the Tang Dynasty (618-907 AD) and, over the subsequent centuries, solidified its place in Chinese culture. 
The Northern Song Dynasty (960 – 1127 AD) marked the popularity of the mooncake within the royal palace and Chinese folklore. The name "mooncake" first appeared in Wu Zimu's Dream of the Night (梦粱录, Mèng liáng lù), a twenty-volume book which described the capital of Lin'an (now known as Hangzhou, Zhejiang) during the Southern Song Dynasty (1127-1279). 
In the late Yuan Dynasty, mooncakes were distributed among the common folk as a means of passing messages for the uprising against the Mongol court. Records from the succeeding Ming Dynasty (1368 – 1644 AD) and Qing Dynasty (1644 – 1911 AD) confirmed the everlasting popularity of the mooncake, having evolved from an aristocratic cake to a festival food for the masses. 
Mooncakes come in a variety of flavors, which vary from region to country. The classic flavors sold in the Philippines are mongo and lotus seed. There is also the choice to buy  a "mooncake with egg yolk"–an egg yolk is baked inside the filling to give the impression of a full moon encased within the mooncake. In recent times, contemporary mooncakes have emerged with unique features such as ube filling, jelly crust, animal designs, etc.
2)

 

PUMPKIN (南瓜, nánguā)

The tradition of eating pumpkin is more popular in the Jiangnan region. Originally, pumpkin served as a mooncake substitute for poor families who could not afford the Mid Autumn Festival staple. Nowadays the tradition of eating pumpkin has been passed down by generations for good health and longevity.

 

The Chinese word for pumpkin directly translates to "Southern Melon" because the fruit was originally grown in the southern part of China. An old legend states that a young woman found a pumpkin in the Southern Mountains and fed it to her sick parents, thereby curing them. Regardless of whether or not this tale is true, it is confirmed that eating pumpkin has several health benefits.

 
3) DUCK (鸭, yā)
Duck also has its own special place on the dinner table. The practice of eating duck during the Mid Autumn Festival is attributed to its health benefits and the seasonal richness of the poultry during autumn season. There are different regional varieties of duck prepared in China; the Fujian Province, in particular, specializes in duck braised with betel nut taro.
The consumption of duck was also instrumental to the Yuan Dynasty revolt. It was agreed among the people that eating ducks during the Mid Autumn Festival would be interpreted as a signal to take action and to overthrow their oppressive rulers. Duck eventually became a Mid-Autumn Festival food all over China.
4) OSMANTHUS WINE (桂花酒, guìhuā jiǔ)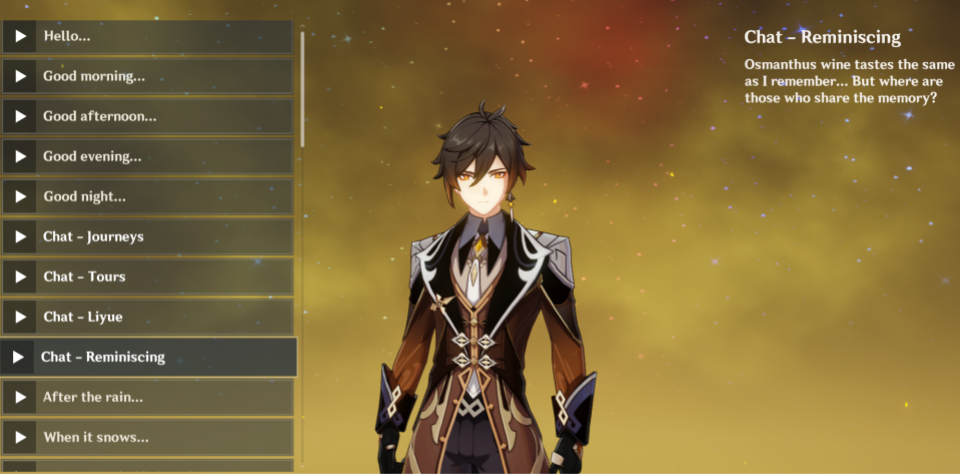 6) PEAR (梨, lí)