Have a way with written words? A knack for capturing people's smiles and places? Good at drawing and layout design? Or simply a social media expert? If you answered "yes" to any of the questions, then Elements Magazine is the place for you! Read on and find out where you belong as a publication staffer.
Elements Magazine is Celadon's official publication. It's thriving online, and its print medium is distributed campus-wide semi-annually. We aim to be a melting pot of talents, gathered together to share and refresh the Chinese-Filipino culture to Celadoneans, Ateneans, and beyond.
Curious? Here's a little sneak peek into what exactly goes on behind the creative process:
Here at PUB, the process is not a solo flight. It's a team effort in creating written pieces, photographs, designs, and online campaigns that will last for years – and we have fun doing it. Imagine getting the chance to mingle and meet new people, go on field trips, and let your creative juices flow! Everyone has a story to tell in their own way, after all.
So who makes the team?
Writer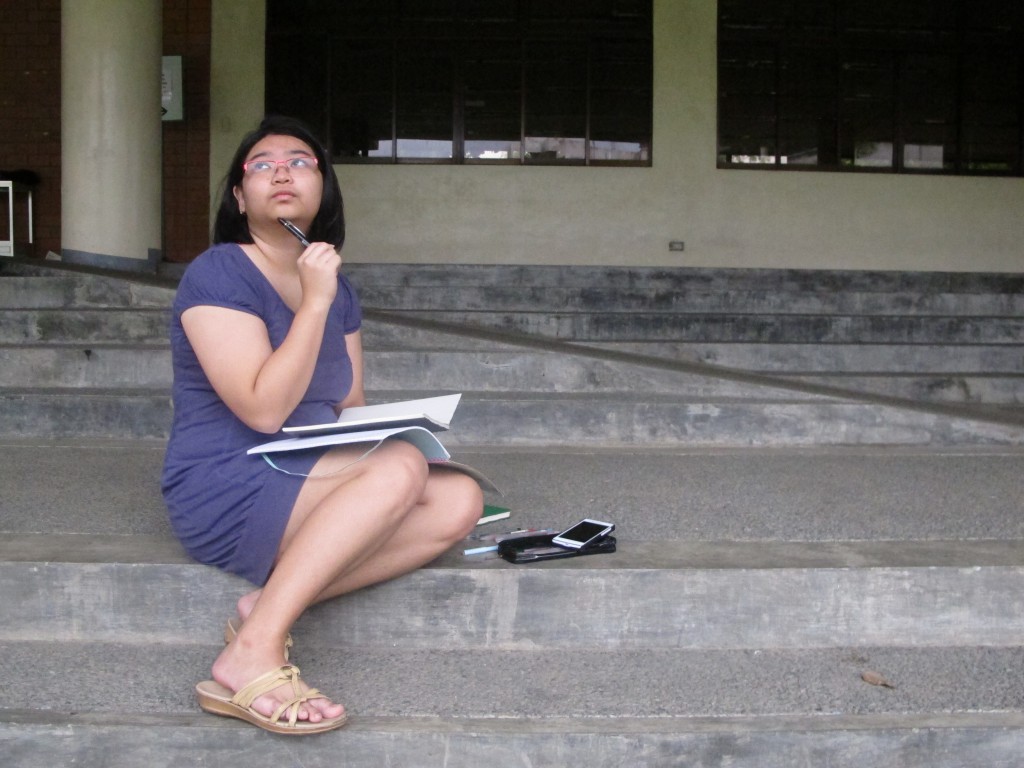 Writers know the magic of words in bringing a story to life. With the stroke of a pen – or the clicky taps across the keyboard – their words paint images that can move readers. For those who have this as a hobby, hop in:
Go on field trips and food-tasting around Binondo (or to the Manila Chinese Cemetery if that's your thing), interview and meet fairly well-known personalities, immerse yourself in a topic you love, and get free passes to paid Celadon events for covering it. You will surely find your fit in the variety of assignments that we have in store. Just don't forget to bring your pen!
These works will be immortalized online, perhaps even in print, alongside the photographs, layout design, and social media post the rest of the team contribute to. But none of it will start without the writer and the first draft.
Photographer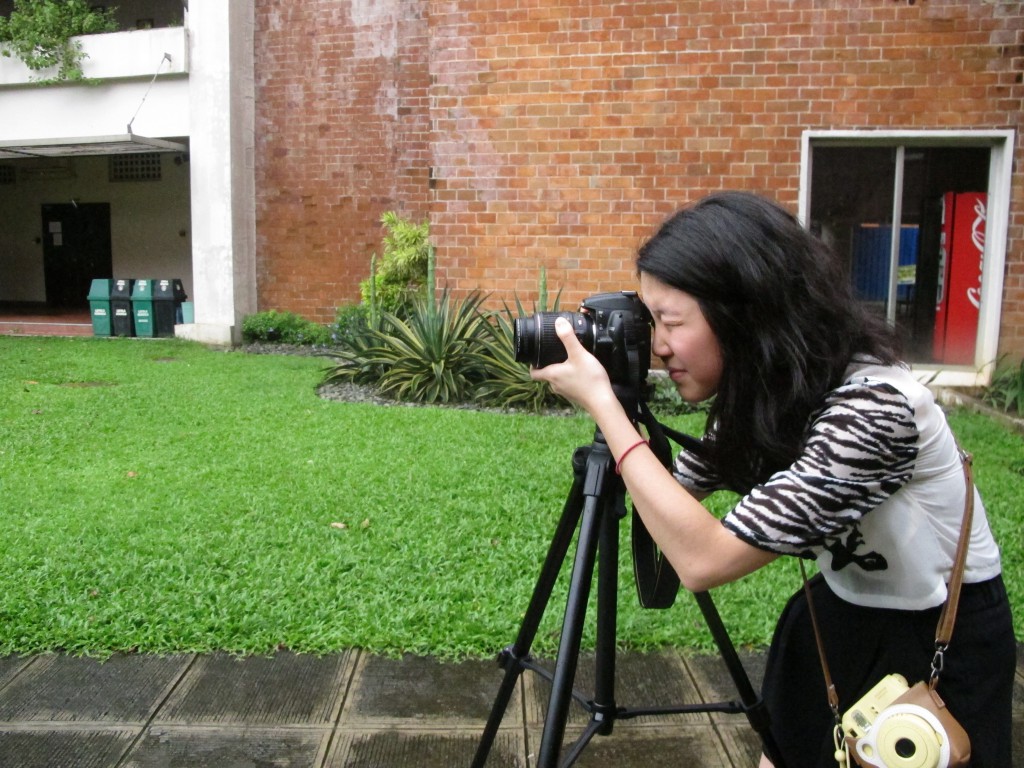 Photographers capture behind the camera lens and the aperture, combining technical skills and an artistic eye to take photos of people, events, places, landscapes, food – you name it. If you consider yourself to be one, take the chance!
Capture priceless moments of Ateneo Celadon's events and photo shoots to be used in the organization's Facebook page, and in the print and online versions of Elements Magazine. After all, photographs keep memories alive as years go by. Your works will be treasured by the future members – plus, you get free passes to paid Celadon events for covering it.
The photo shoots happen to make the perfect visual complement to articles outside of Celadon's events. There are no strict rules for photo shoots – it can be held outside the campus and focused not only on people, but also on the place, the food, and many more.
Photography is also an art form. We open the opportunity for photographers to craft photo essays that give a visual depth to what the Chinese-Filipino culture is. Be challenged by the assignments that will force you to go beyond what you thought cannot be photographed.
Layout Designer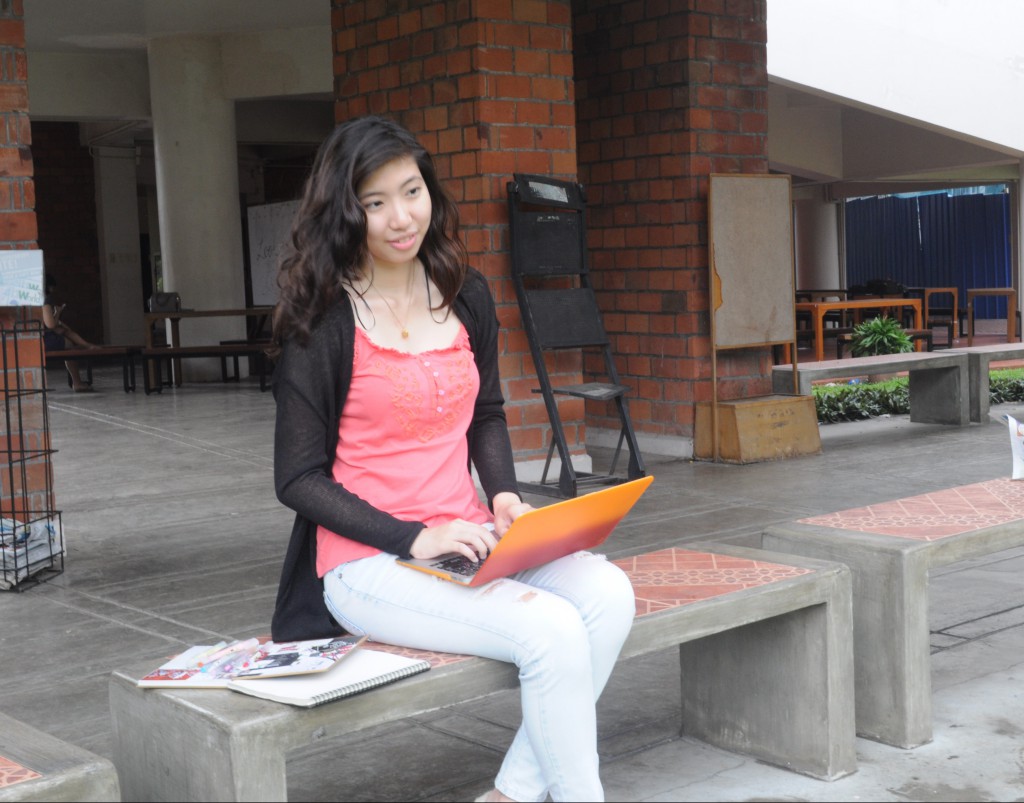 Layout designers interpret the written work of the writers and the photographers. They turn them into visual treats! They are the artists who determine the overall look of the magazine and set its visual pace. If you think you have the talent, step up and be one of our layout designers!
You'll never run out of opportunities to show your eye for good design. Layout designers are trusted to layout articles whether online or print, manipulating the page elements such as the typography, spacing, pull quotes, panoramic images, captions, and the like. It's not just in what we say, but it is also in the way we show it. Nobody knows this more than those with the right eye for visuals.
Does it sound intimidating? Don't be! We don't expect you to know Adobe InDesign yet (but it's great if you do), and our Art Directors will be there with you to bring pages to life.
Analyst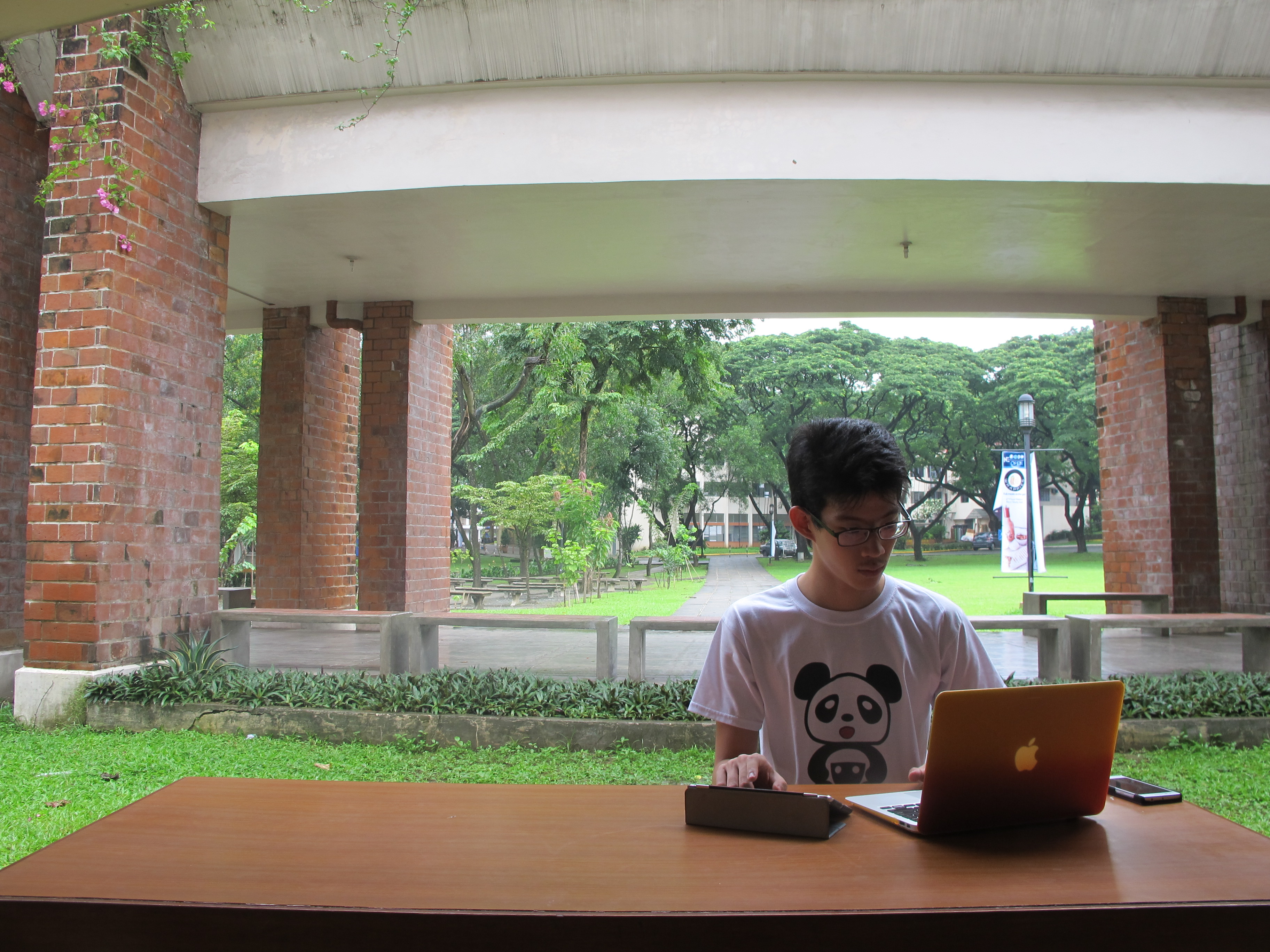 The analysts build the audience. Once the written work is finalized, the photos taken, and the layout design set up, the analysts take care of the distribution channels and the reader feedback. The variety of tasks that analysts can handle make the role all the more exciting.
The analyst can also be likened to a marketer. Imagine conducting surveys, looking into data, managing social media accounts, all to find out what tickles the readers' fancy. In today's online community, analysts are crucial to the team.
They can also organize contests, distribute and monitor print copies and online newsletters, and even code. This is an exhilarating time to explore digital media to its fullest. Is it that much of a wild frontier? Our Circulation and Analytics Editors are ready to train you.
What does it take to be a part of the team?
Now that we've established the four roles, does it sound daunting? Not to worry, we're only looking for the following:
A hunger to learn
A passion to burn
And a respect to deadlines (this is important, trust us)
Writers are expected to know proper grammar and syntax, have a penchant for experiencing new things, and most importantly, love writing.
Photographers must have an eye for good photography, a basic knowledge of photography, and a camera (even a point-and-shoot works, and we're willing to lend a DSLR from time to time).
Layout designers are expected to have an eye for visually appealing layouts. Again, Adobe InDesign can be taught.
Analysts must have a social media account (I'm sure you do), know how to get people's attention online, and are adept at technology.
Not too confident about your skills? Do not fret. We have Section and Copy Editors, Photo Editors, Art Directors, and Circulation and Analytics Editors to be there for you. Elements Magazine also hosts workshops for its staffers, because your growth matters. Ultimately, each role makes up the entire magazine: to provide quality works while having fun. You'll never know, maybe you're destined to be part of the next pantheon of editors. What do I say? Take the ride!
What are you waiting for (applications only last until September 18, 11:59 PM)? tinyurl.com/ElementsStaffer1516
Written by Faith Ong, AVP for Publications