REACH 3: Bringing People Together with Food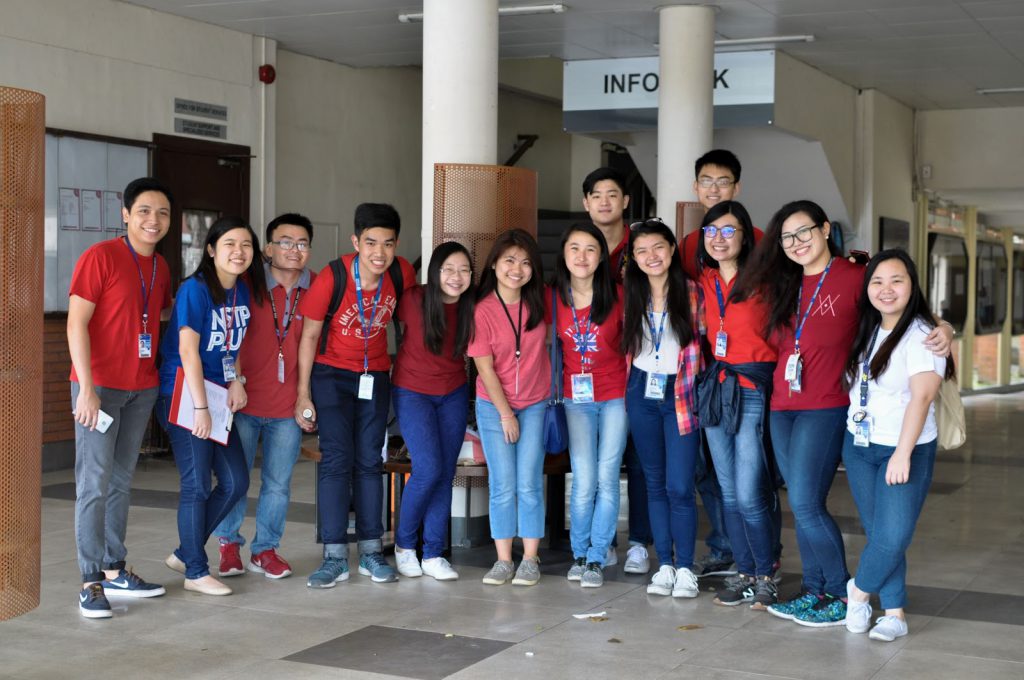 Last February 11, 2017, volunteers returned to Pinag-Isang Palad (PIP) Community in Commonwealth, Quezon City for the third installment of Ateneo Celadon's annual outreach program R.E.A.C.H. The theme this time around was Chinese New Year Food Festival and the volunteers wore red to fit the theme.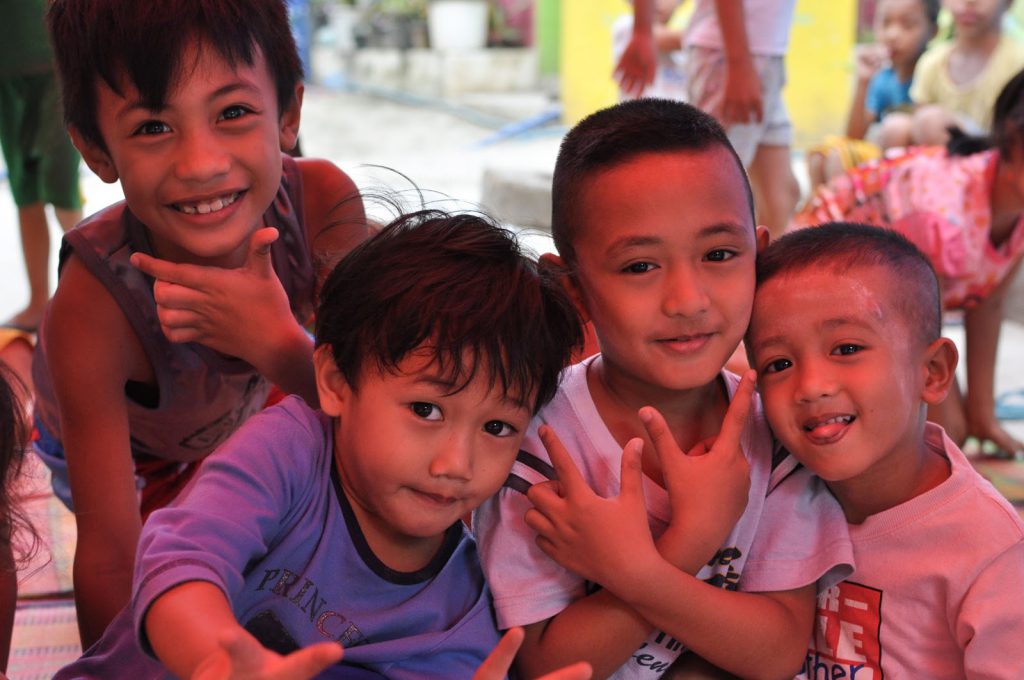 The afternoon began with a game for the kids where they were first grouped into teams of either four or five for one quick game.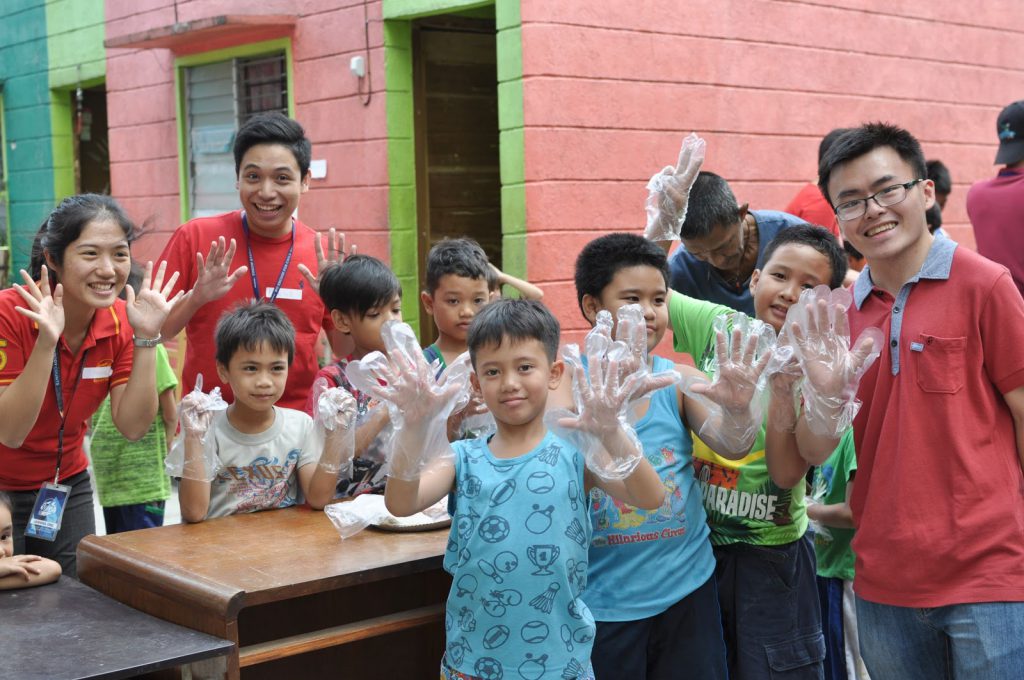 Afterwards, a short introduction to Chinese New Year was given before the food making session. The kids and volunteers were divided into different tables as they got ready to make lumpia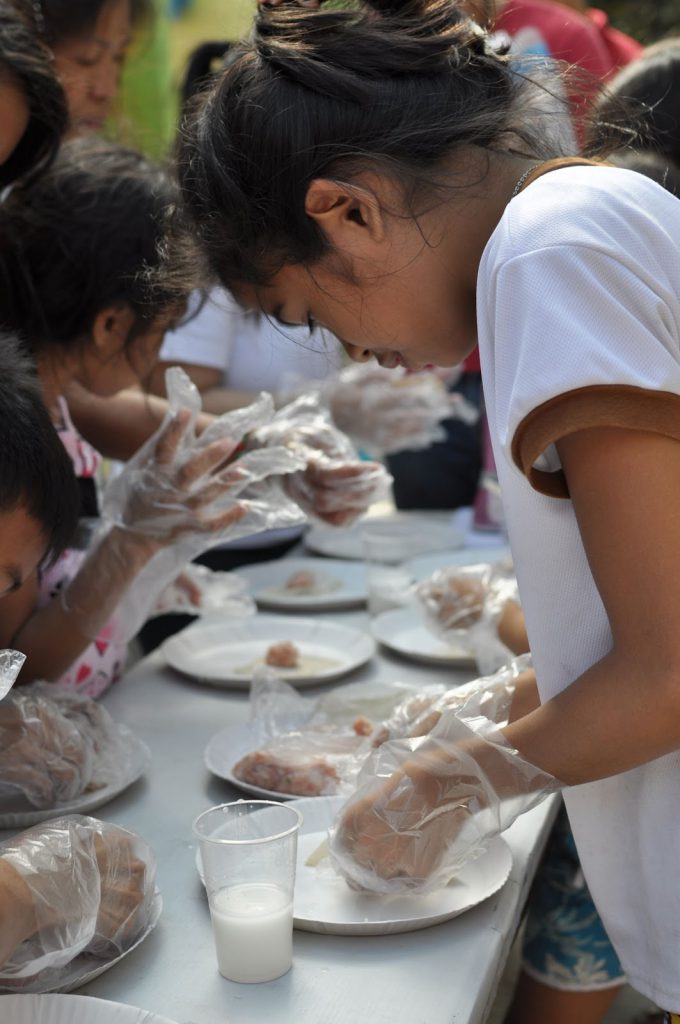 It didn't take long before the lumpia shanghai and dumplings were ready to be cooked.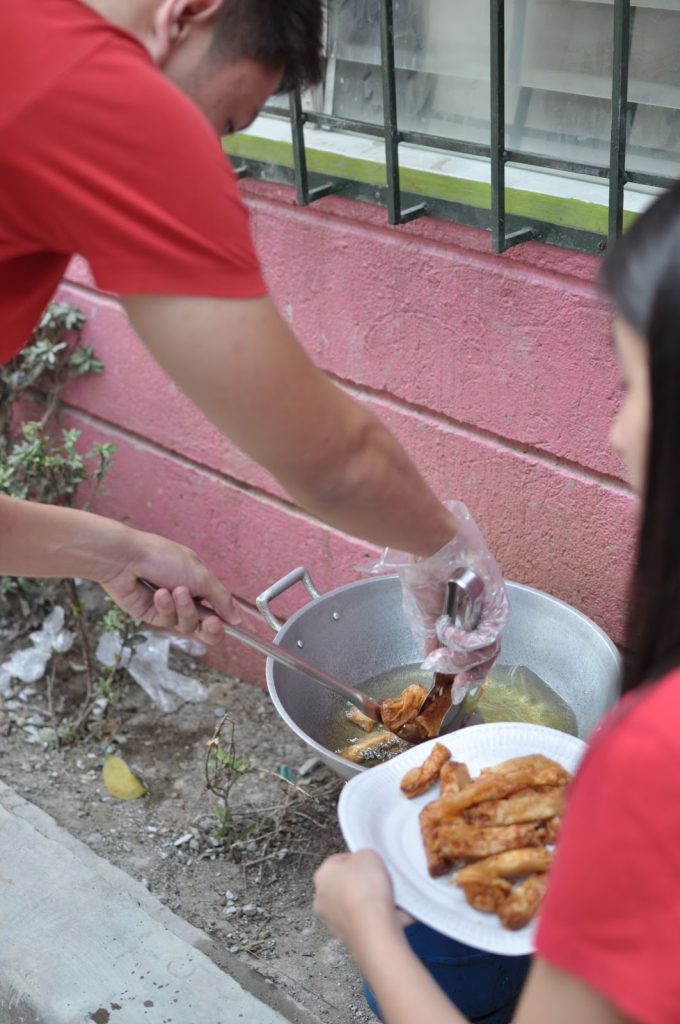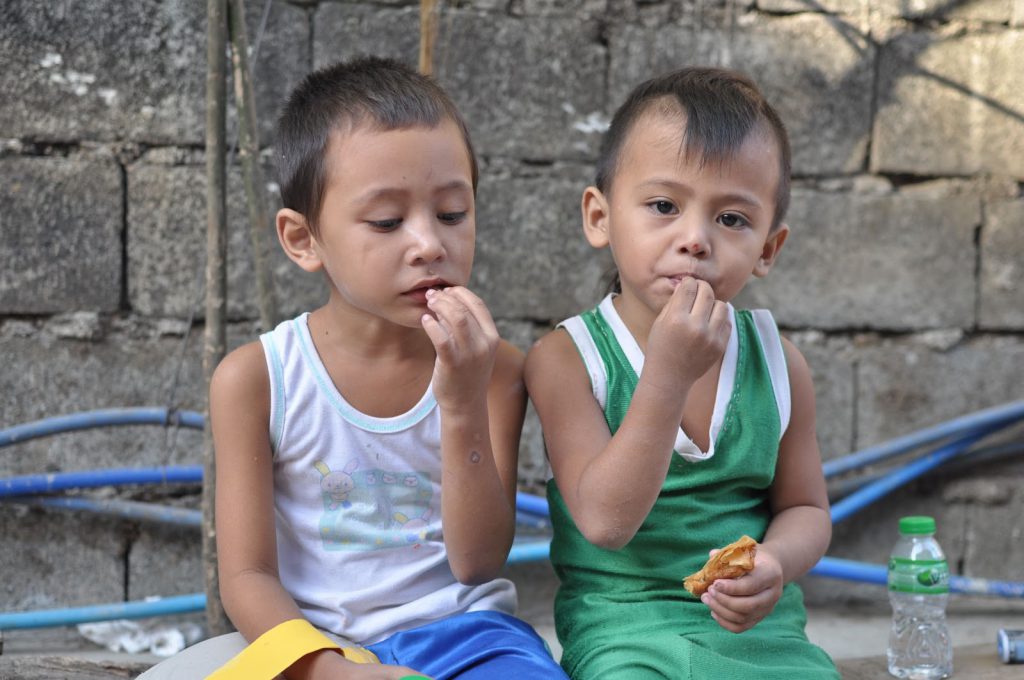 Together with the mothers who offered to help, the volunteers were able to fry all the food in no time for everyone to eat.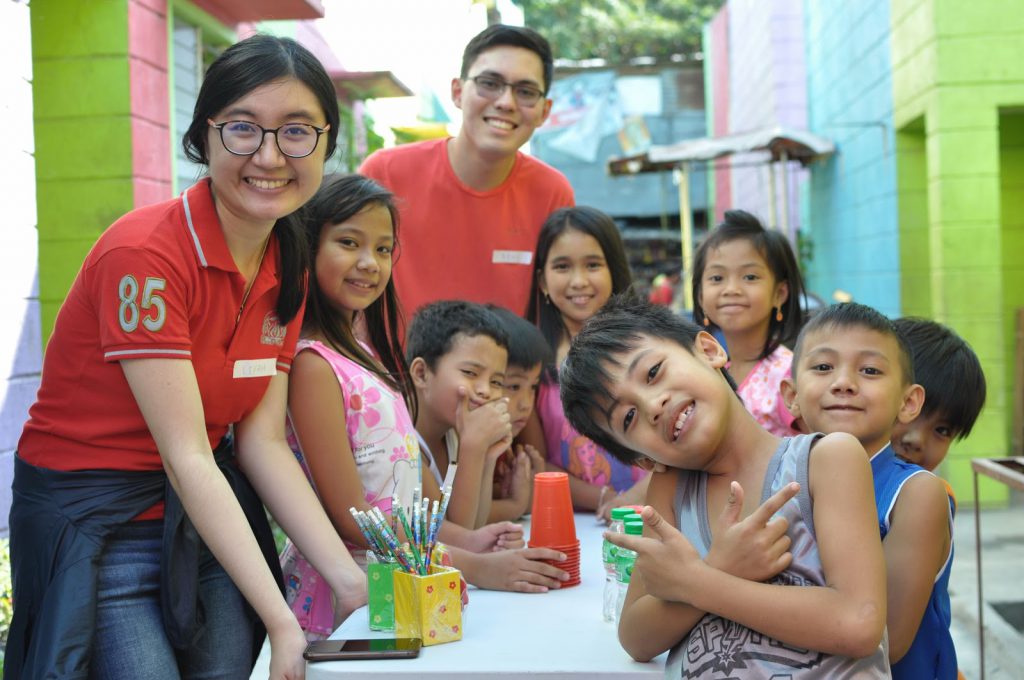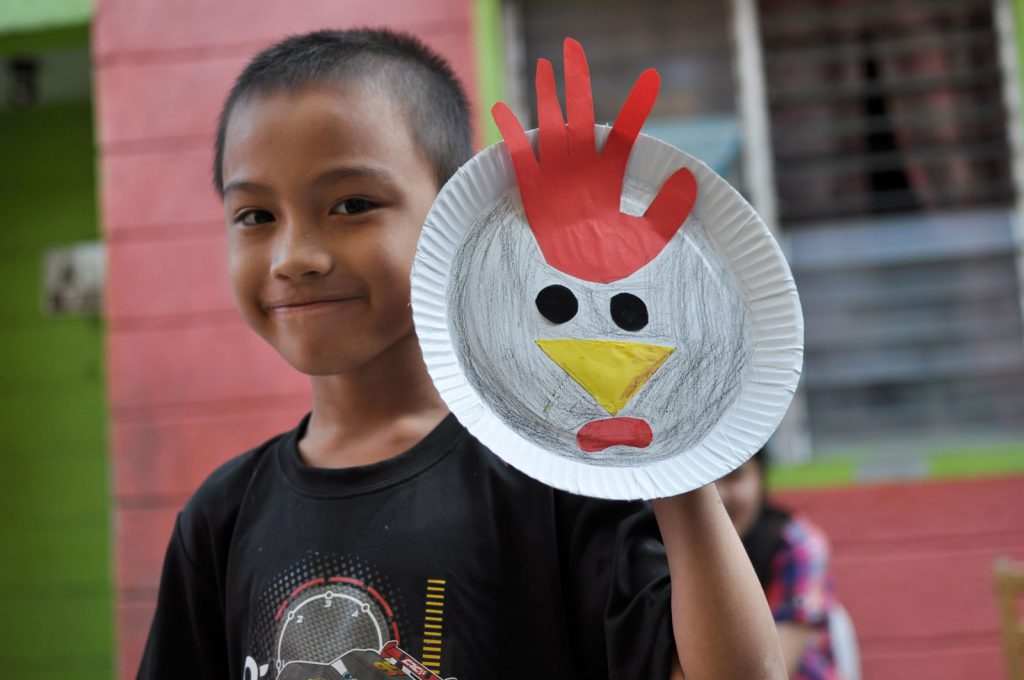 Following the food making and eating session was an arts and crafts activity for the kids. Some groups made Chinese lanterns out of plastic cups while others made a rooster using paper plates.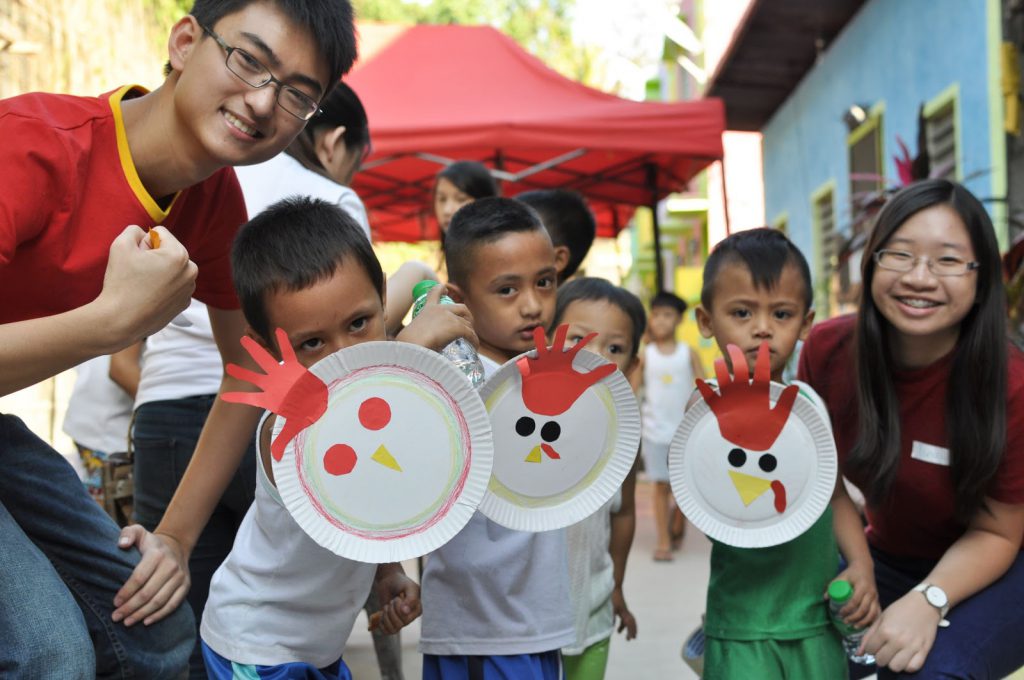 The kids showed their creativity as they made different variations of the original rooster. There were some kids who asked the volunteers to help them turn their paper plate roosters into shields they could wear on their arms.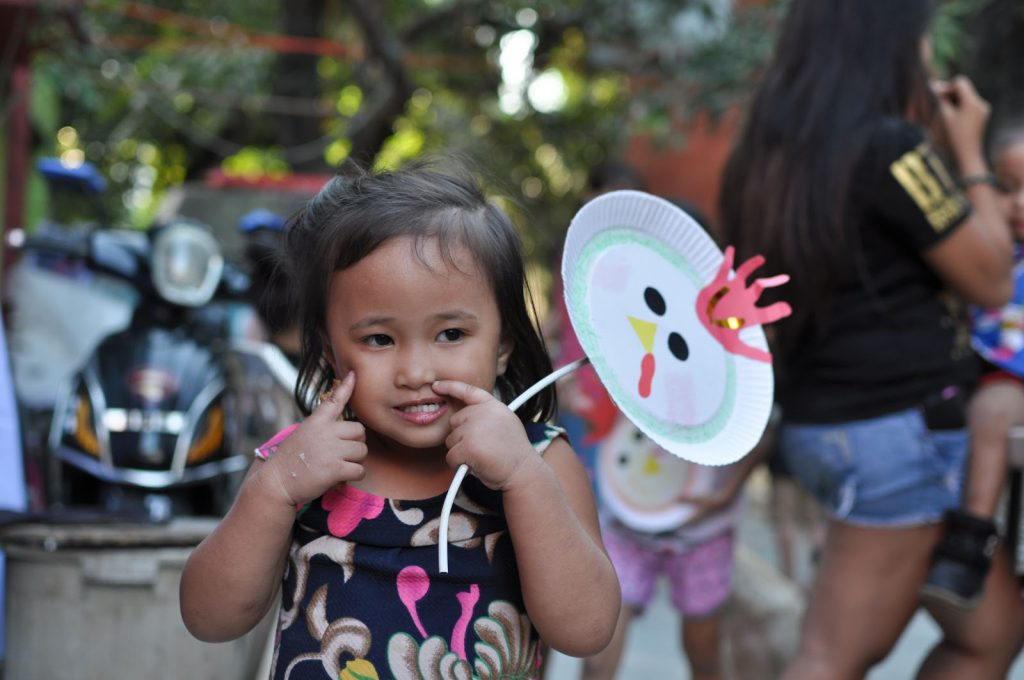 Others found sticks to attach to their roosters.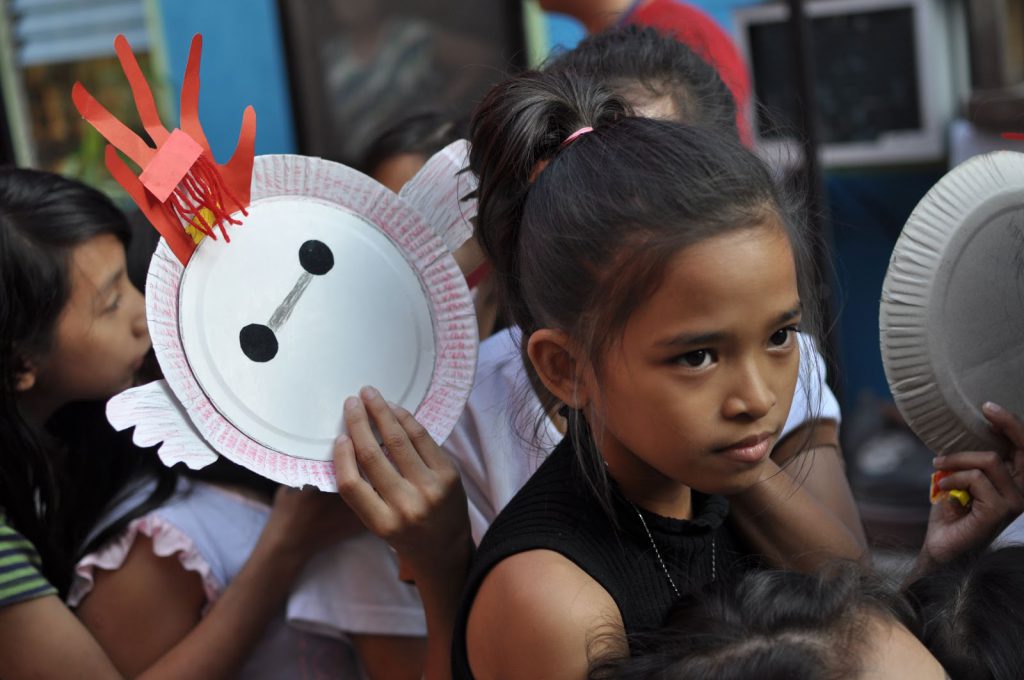 There was even one who made a paper plate Baymax with wings.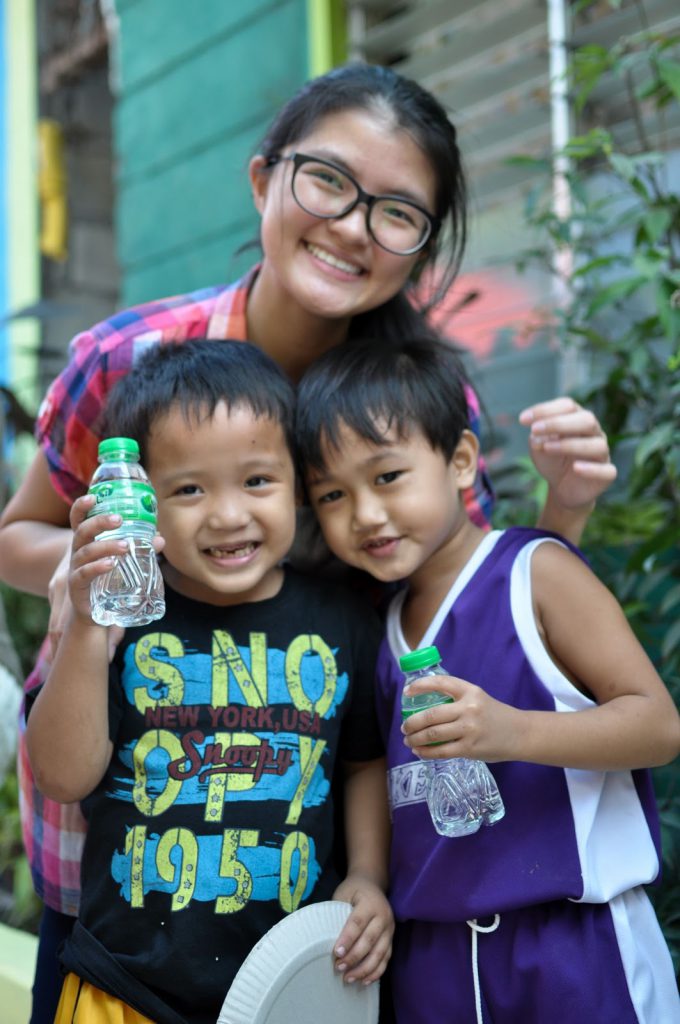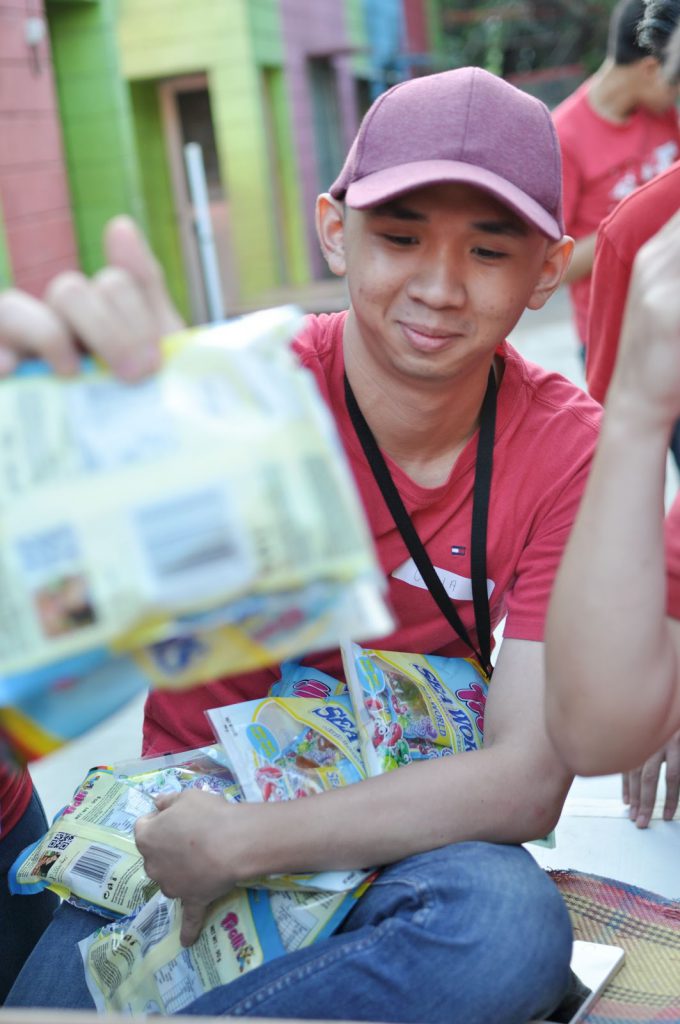 As the afternoon with the kids was coming an end, Vital water, Dove shampoo, and Trolli gummies were given to the them as giveaways.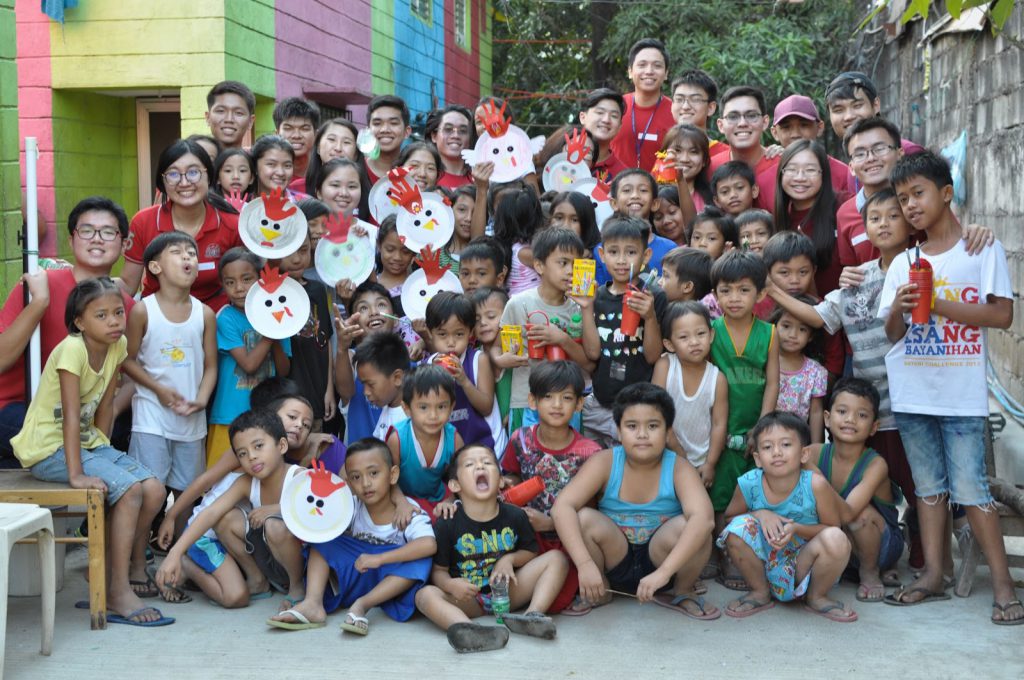 The volunteers and kids ended their afternoon together with a group photo featuring the roosters and lanterns they made.
REACH 4: Ending on a High Note
The fourth R.E.A.C.H. was held at the PIP Community once again last April 22, 2017. As the final installment for R.E.A.C.H., this served as the culminating outreach with Summer Activities as its theme.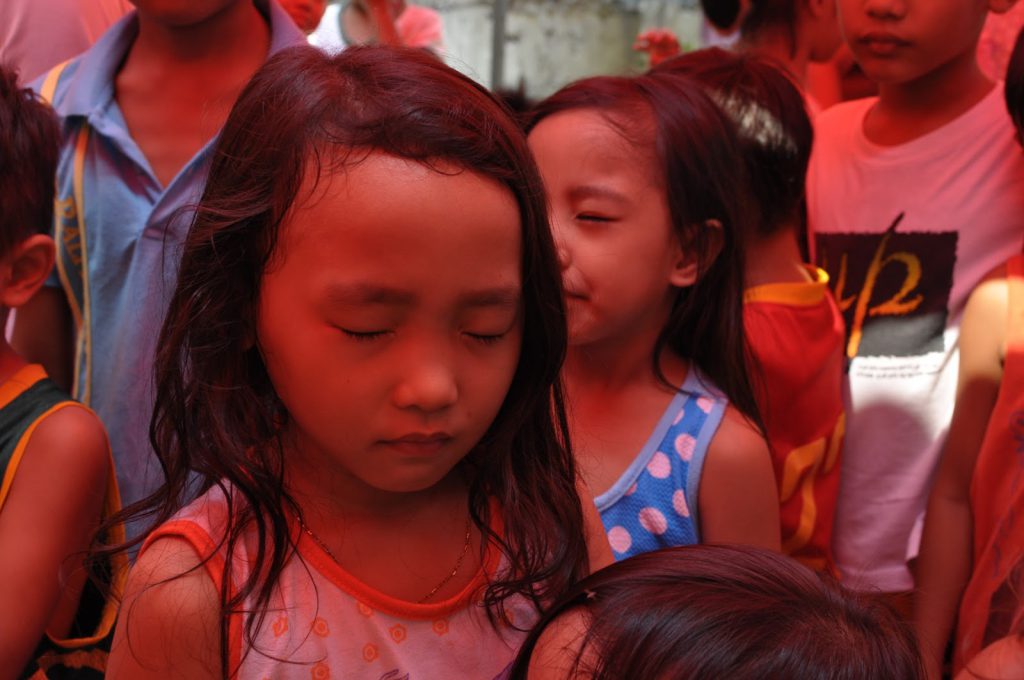 After Shanelle Yu delivered the opening remarks, the kids were asked to close their eyes while the volunteer facilitators grouped them by tying colored ribbons around their wrists.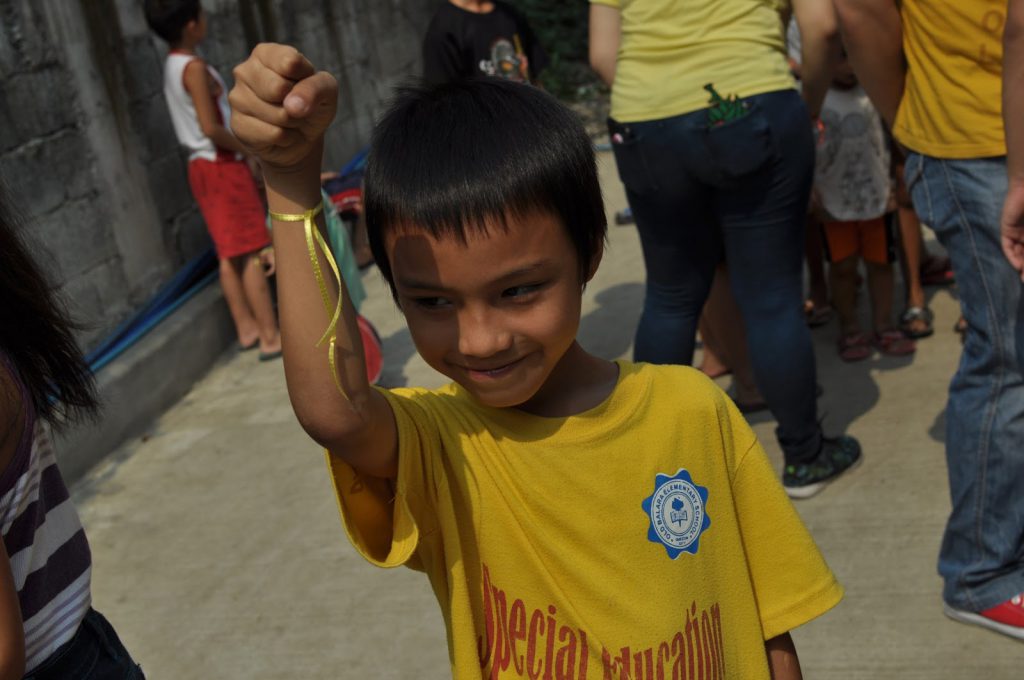 Four groups were formed according to the color of their ribbons, which were red, blue, green, and yellow. The fastest team to find the facilitators of their team color received a prize.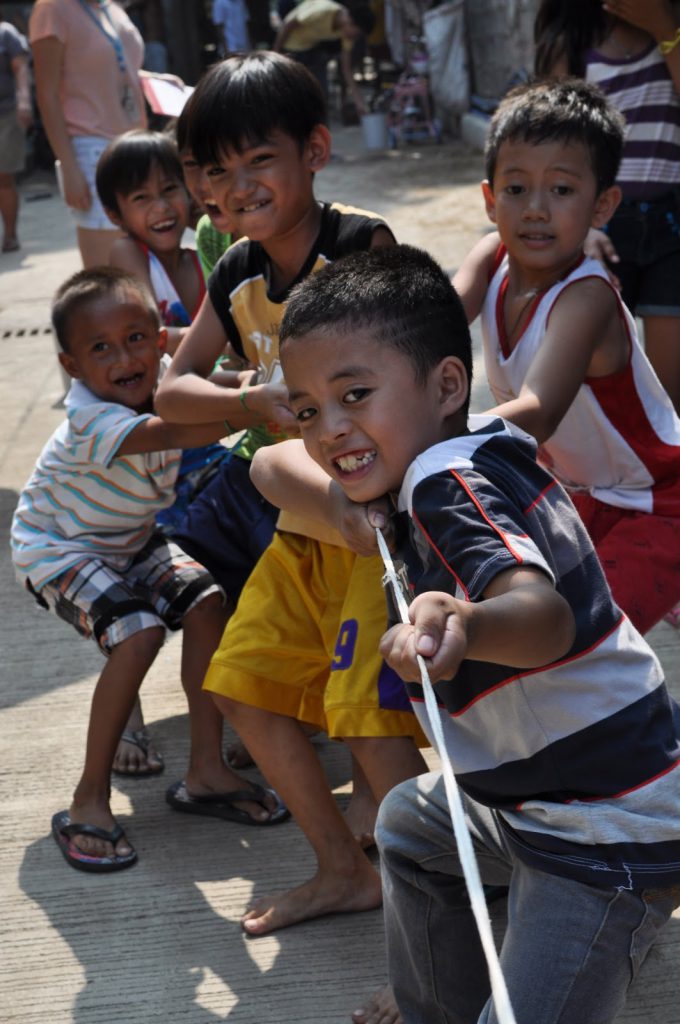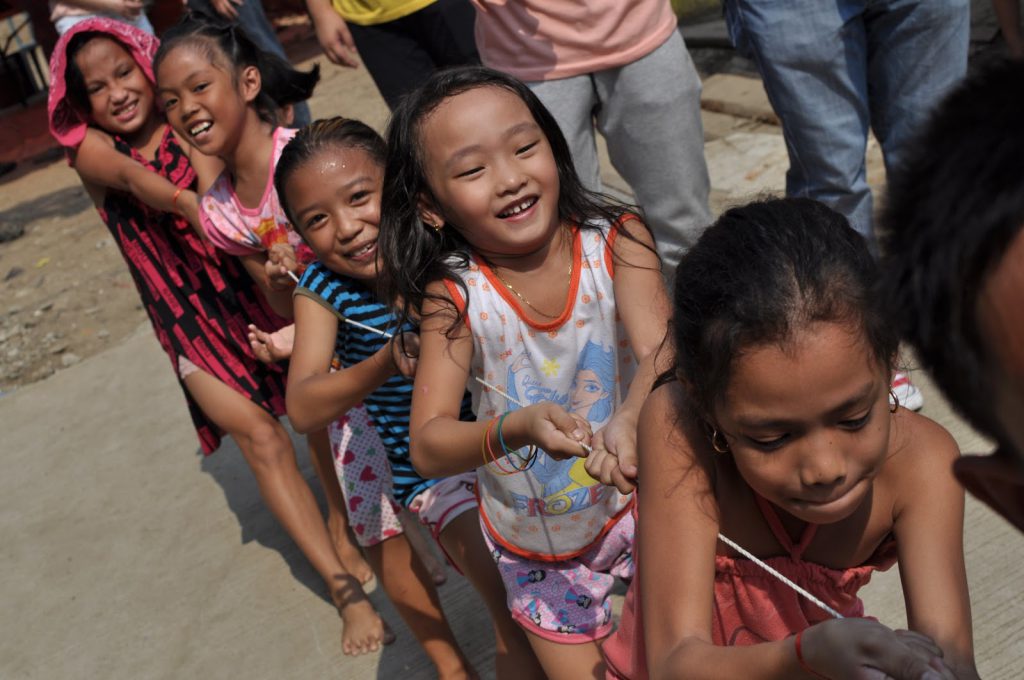 Once settled, the four teams battled it out in a game of tug of war.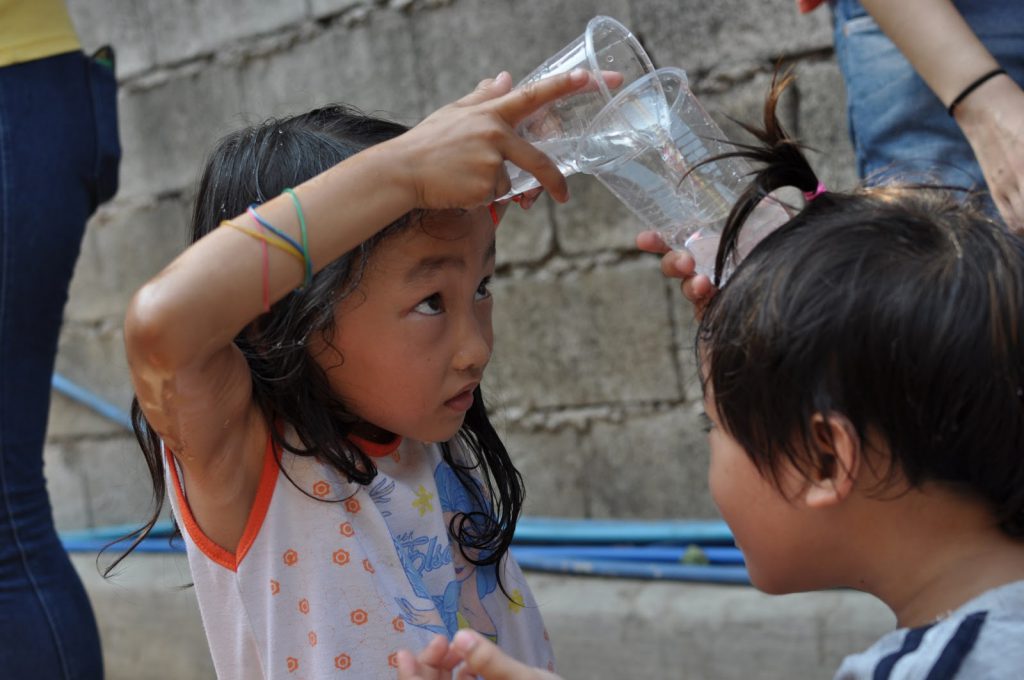 The second game was a water bucket relay. The different teams lined up and each member was given a plastic cap. Whoever was first in line fills his or her cup with water from a bucket. He or she then passes the water in his cup to the second kid, keeping the cup on his or her head the whole time. When the last kid in line gets water in his or her cup, he or she will pour the water into a second bucket and the team that accumulates the most water wins.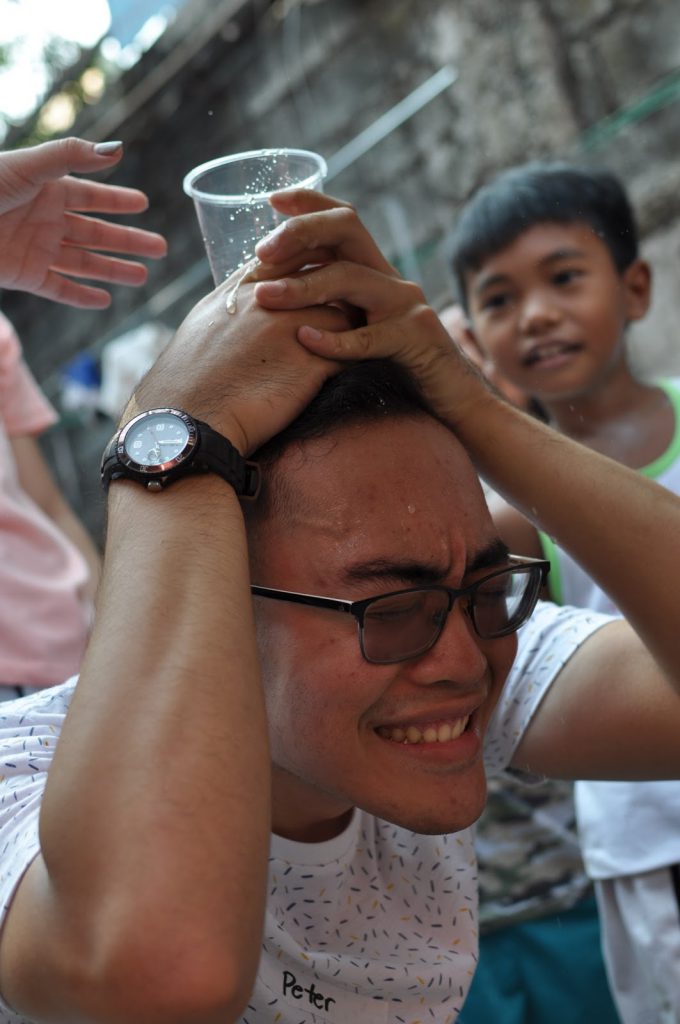 Our Celadonean volunteers got the chance to enjoy the game as well.
After some fun and laughter came a sentimental activity where sheets of colored paper were distributed to both the kids and the facilitators. They folded these sheets into paper boats and the kids were asked to write what they wanted to be in the future, while the facilitators wrote inspiring messages to encourage the kids.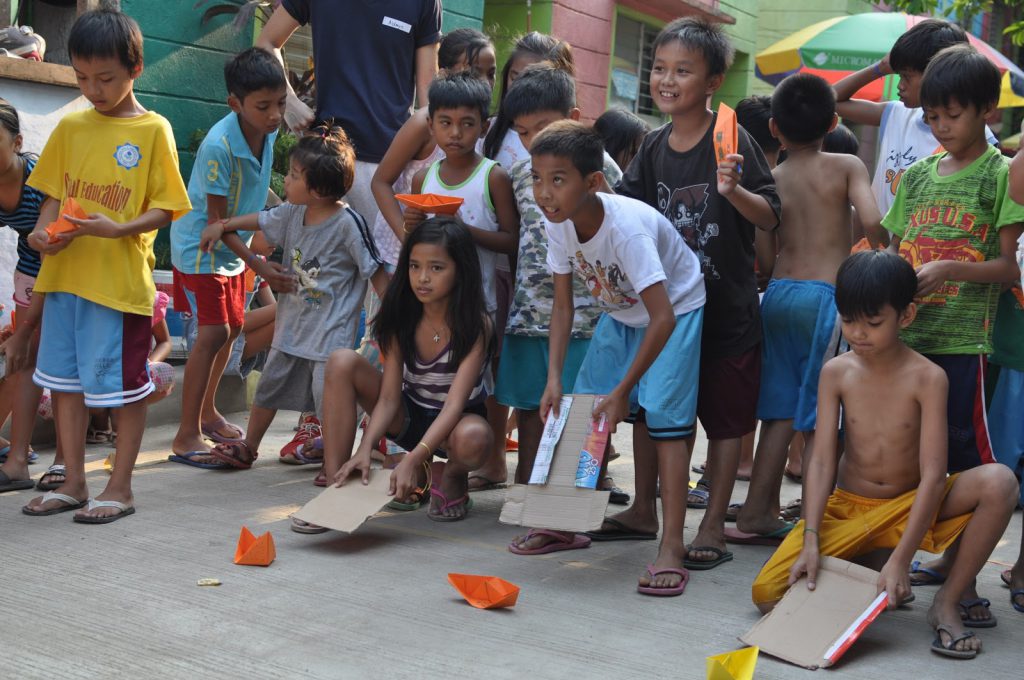 To end the paper boats activity, there was a race on who could fan their paper boats to the finish line first.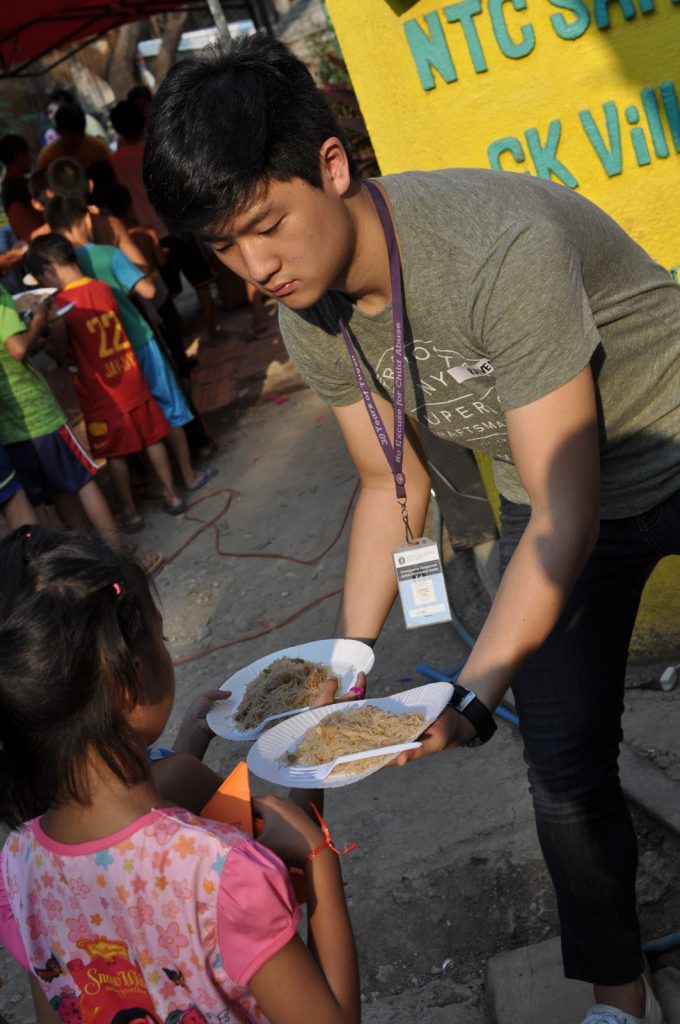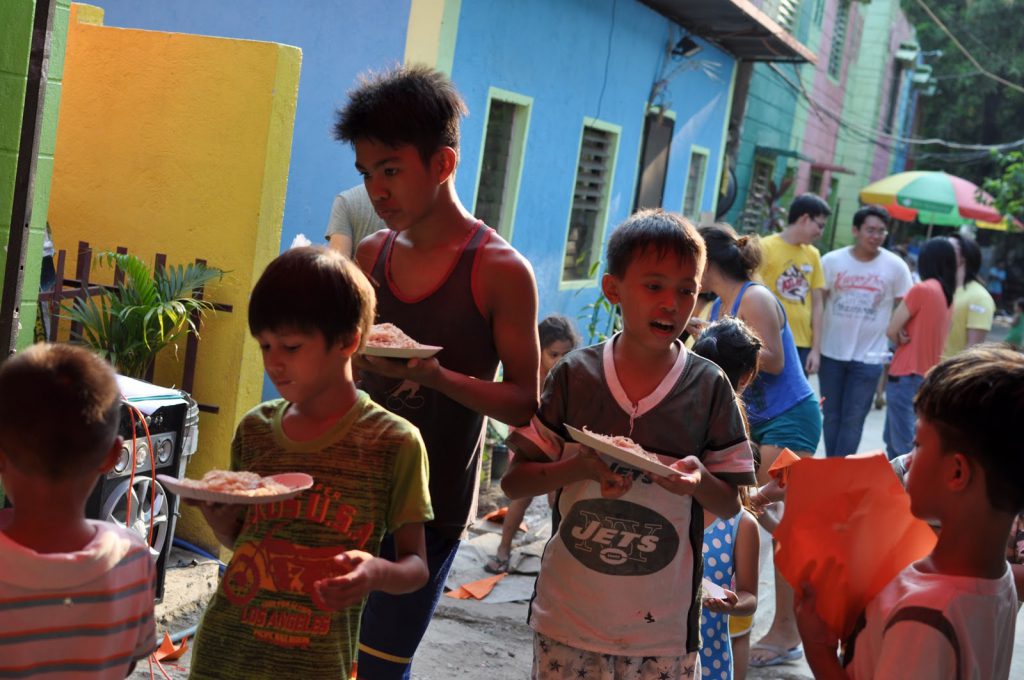 Pancit bihon and ice cream were given out as snacks to the kids and their mothers.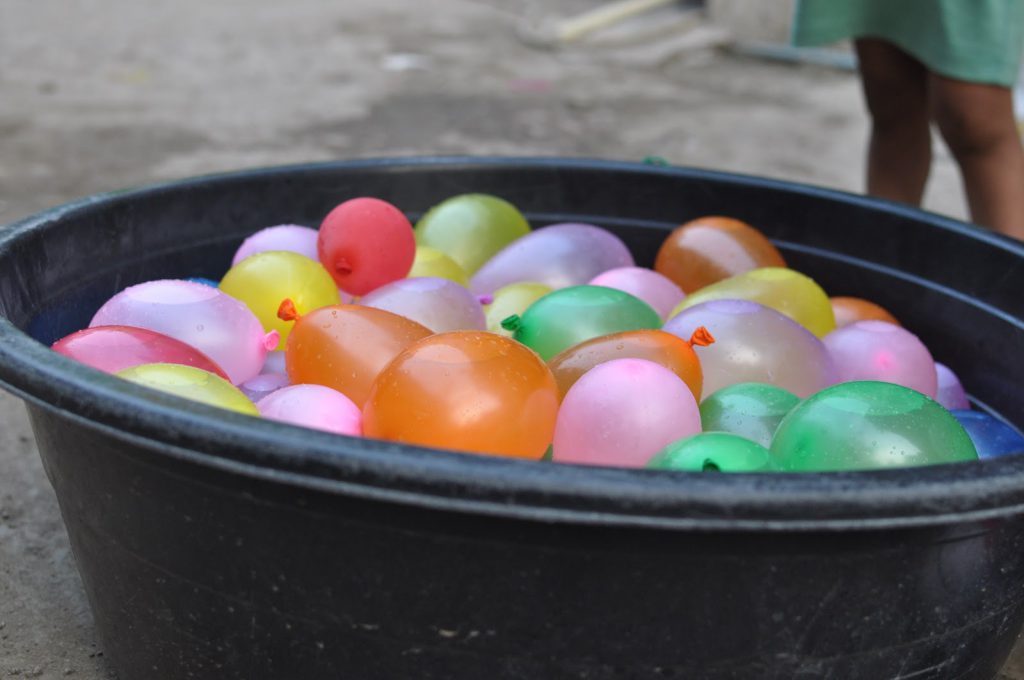 The program ended with a water balloon fight.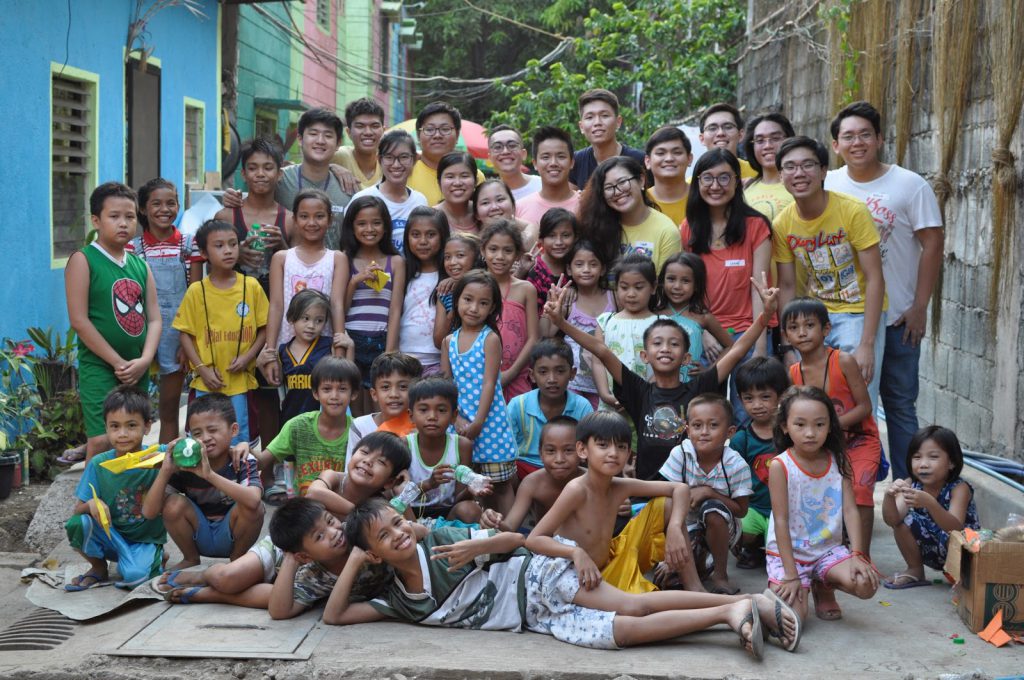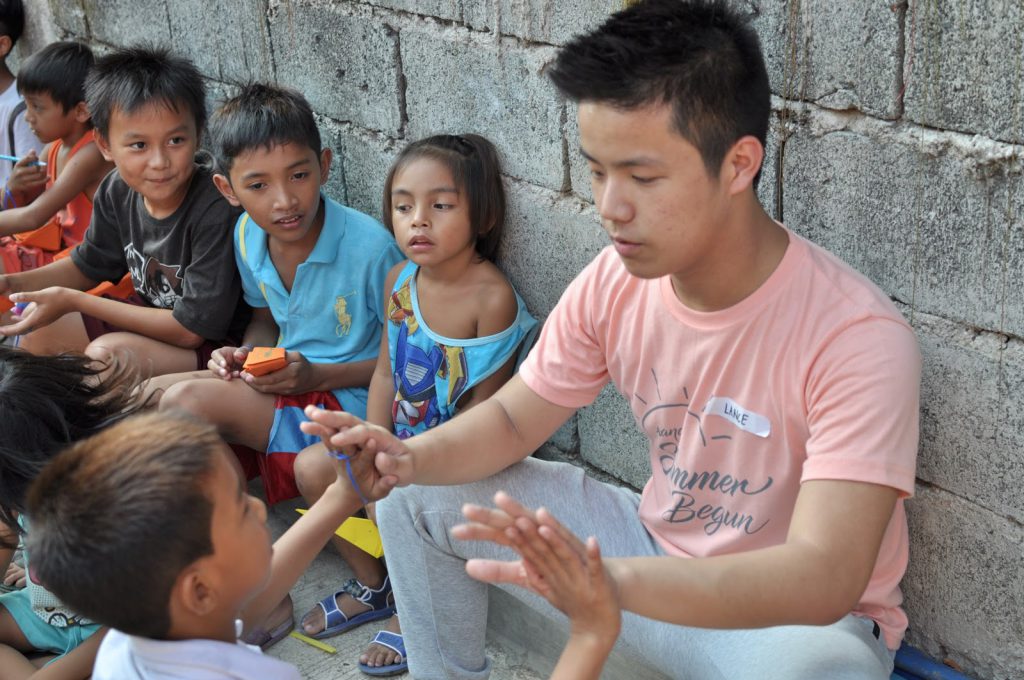 As expected, the volunteers took more photos with the kids and said their goodbyes before making their way back to Ateneo.
Celadon's Executive Vice President Aldwyn Tan has been present in all four outreaches. When asked what he wanted to share about his entire R.E.A.C.H. experience, he said, "I've always been someone who isn't fond of kids because I just don't really know how to connect and interact with them, so during my first two outreaches, I've always volunteered to help out in other ways such as joining the Build instead or helping out behind the scenes doing logistical work. But in my third and last outreach, I was given a group of kids to handle, and the experience had been totally different from what I expected. The kids were surely makulit as I expected, but they were also fun and uplifting to be with. Hearing them share about their lives and dreams when they grow up helped me put faces in each and everyone of them. It made me understand and appreciate all our efforts for the community when we start getting to know the community we're helping.
Peter Co, AVP for Cultural Affairs and a first timer, said he really enjoyed his experience with R.E.A.C.H. He shared, "Even though it was my first time going to the community, I felt like I'm part of the community already. It was really worthwhile and I would definitely attend more REACH in the future."
This wraps up the year long project which started back in September last year. While Celadon has been giving back to the community, these kids have been giving our volunteers experiences they won't forget.
Keep an eye out for R.E.A.C.H. next school year and don't miss out on the opportunity to give back as well!
Written by Janelle Chan.