Last February 22-24, 2016 Celadon brought the Year of the Fire Monkey to Ateneo as it celebrated the Chinese New Year in the Zen Garden. Every year, Celadon hosts the festival for the LS community, bringing to them a week full of games, prizes, trivia, and a variety of surprises that highlight this important event in Chinese-Filipino culture.
Red lanterns populated the Zen Garden with a prosperity tree that had angpaos – red packets usually containing money – hanging on it. The event also included 6 different booths that participants had to go through, where they would do an activity related to different aspects of Chinese-Filipino culture.
Besides the booths and prizes, the event also featured different performances per day: on Monday, the lion dance from the students of Chiang Kai Shek College; on Tuesday, the Wushu Exhibit from Wushu Discovery; and on Wednesday, the lion and dragon dance from the students of Saint Jude Catholic School.
The Ateneo community evidently enjoyed the festival on campus as hundreds of Ateneans, both Celadonians and non-Celadonians alike, came by the Zen Garden to participate in the Chinese New Year Festival's activities. They found the project to have surprises everywhere. The event's freebies also attracted many of the participants to join in the event.
"It was my first ever CNY event, and I wouldn't have had it any other way," said participant Chenelle Co. Camille Lu also "found the [games] pretty fun, and [she] learned a bunch of weird tidbits about the Chinese community."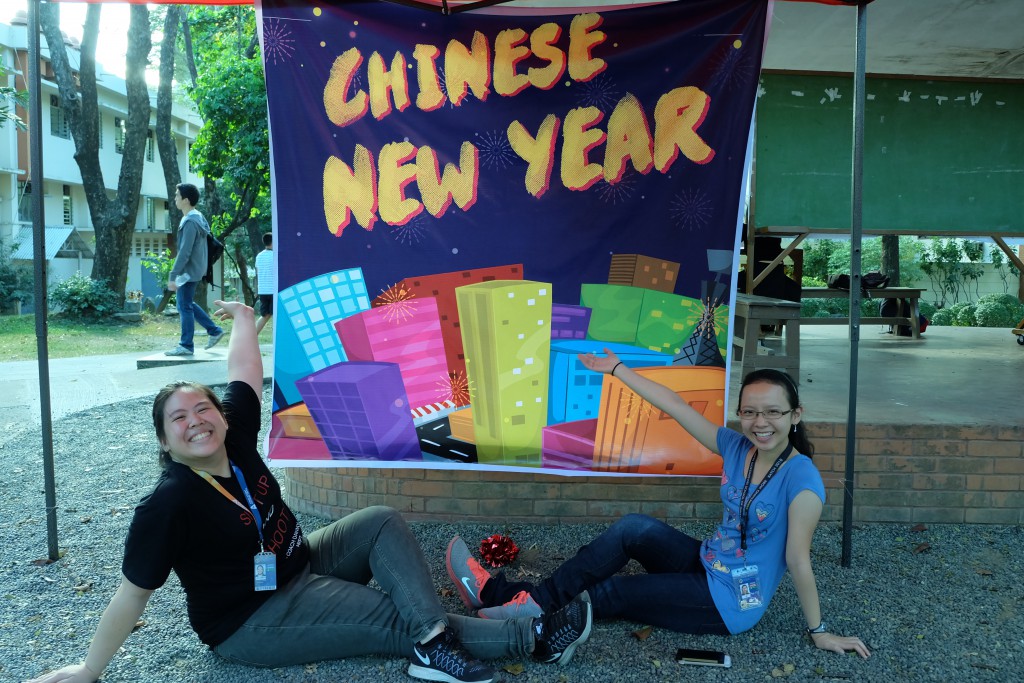 "Chinese New Year is meant to really introduce a new culture for other people, and we wanted to do that by making the event fun, even if it wasn't really in line with CNY, but just enough for people to enjoy," said project heads Sherry Gonida and Jennifer Tiu.
Jannina Ong, Vice President for CUL, had this to say, "Celadon aims to share the culture that Chinoys and other Binondo residents experience, promoting its importance in the LS community. Through all of [the event's activities], they will experience a mini-Binondo, a culture that is a part of the greater Filipino society."
Written by Royce Chua
Featured image by Joshua Tan
Photography by Brittney Ong, Joshua Tan, Mark Yu, Moira So, and Quimbe Dy