The Cultural Affairs (CUL) Department breathes life into Celadon. It aims to promote a deeper understanding and appreciation of the Chinese-Filipino culture to the Atenean community. The devotion of Eugene Andojoyan, Peter Co, and Sheena Chua bring to the organization more than just a taste of contemporary Chinese-Filipino culture.
Eugene Andojoyan
Patricia Jose (PJ): Why did you decide to join Celadon?
Eugene Andojoyan (EA): Honestly, I joined because of my high school friends. At that time, I thought it would be a way for us to hang out again in college. It was really [a] spontaneous decision.
PJ: How did you end up choosing CUL?
EA: I started out as a volunteer. Most of the projects that I attended during my freshman year were from CUL. Naturally, when I decided to apply to become a manager, I chose CUL. Everything else after that just followed.
PJ: What made you decide to apply for an EB position?
EA: I was AVP for CUL last year. I thought of it as a transition to give more to the org. How I decided to run for EB in the first place was because I felt like I could contribute to the org from a much bigger perspective if I was to become an EB member.
PJ: How would you describe your leadership style?
EA: Some say it's "Chill Magis," though I don't think those two words can be used together; I think what people mean is balancing fun and work. For me, leadership is about going on a journey with the people you're leading. In this journey, there will be times of chill, and there will be times of hands on hard work. No doubt, when it's time to work, I am always willing to give my all and work with people, not just telling people what to do.
PJ: What are your learnings from being a VP?
EA: Everyone is different. Every problem is different. There is no one formula for everything. Decision-making skills will always be tested. I think this is why there is always a need to leave space for oneself to discern before making decision.
Inspiration goes a long way. I learned [how to keep] myself, my co-EB, and managers inspired goes a long way. The inspiration trickles down and inspires others. Without inspiration, there will be no progress.
PJ: What is your favorite project handled by your department?
EA: I love all the CUL projects. If I had to choose, I'd choose CNY. I watched it grow for 4 years starting [from] my freshman year. Every year is a new experience. I've experienced it as a participant, as the project head, as the AVP, and as the VP. And every time, there's a new feeling present. It's definitely close to my heart. The technical aspects of the project evolved from a carnival type of event to a food festival. It was really my dream to show the potential of CNY to be a food fest. I'm glad it reached this point. It still has potential. I'm sure it will only get better.
PJ: Favorite memory with fellow EB members?
EA: Anytime we enjoy the jokes and humor. even though we're all busy people, we still have time to crack a few jokes. I'll always remember the laughs we share.
PJ: Any advice to Celadoneans who want to be part of the EB?
EA: Be ready to sacrifice to your org. Certainly, there will be times that hard choices will be made. In the end, just enjoy it. Don't overthink things. Just go with the flow.
Peter Co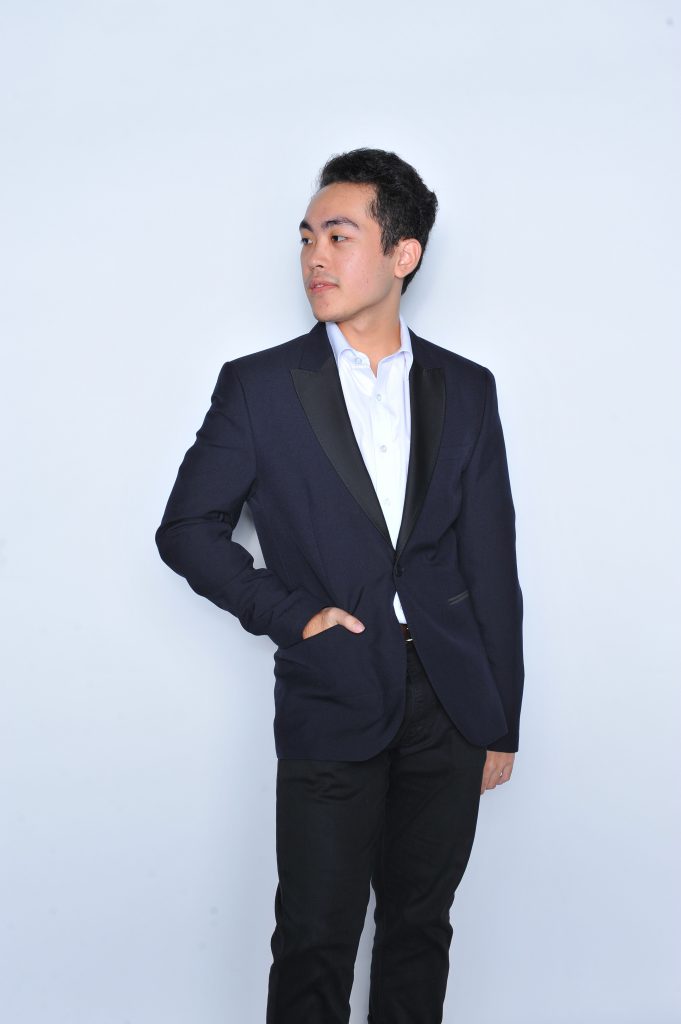 PJ: Why did you decide to join Celadon?
Peter Co (PC): When I was in first year, I joined Celadon because my friends invited me to join. Since most of my friends are in Celadon, I decided to join. But to be honest, I wasn't that interested or invested in Celadon. What changed my view of Celadon is when I decided to give the org a shot and become active. I discovered that the people in Celadon are so friendly and welcoming even if I was a nobody before. I really felt the love and humility and passion of the members of the organization. I found my home in Celadon. And this is now my reason for joining Celadon. Hindi ko iiwan ang aking tahanan dahil nandito ang aking matamis na pamilya.
PJ: How did you end up choosing CUL?
PC: I ended up choosing CUL because my dream project was there: the Spring Film Festival. Ever since I saw the pool of projects [in]Celadon, the Spring Film Festival took my interest because it is being held in Shangrila Plaza. That means that it is a prestigious event. And how privileged it would be if I will handle this very prestigious event. But when I got more involved with the other projects of the department while I was still a project manager of SFF, I found new friends and relationships that made me want to nurture and give back to the department by running for an EB position in the department.
PJ: What made you decide to apply for an EB position?
PC: I wanted to apply for an EB position because I saw the bond and sense of family that the EB had and I wanted to have that too. As an only child, I was longing to belong to a group because I felt lonely [over] being alone. And [I hoped that] maybe I will find my family here. But more than that, like what I said from the previous question, I want to protect the bonds and memories I had with the CUL department so I will do my best as an EB to nurture it. Lastly, I also want to protect the home where I belong [to]: which is Celadon.
PJ: How would you describe your leadership style?
PC: My leadership style is about setting an example to others. I believe that we should practice what we preach and so the things I want to impart to my team I also want to show through my actions. Therefore, I am a leader who knows how to get down and dirty, not just a leader who sits in his throne comfortably.
PJ: What are your learnings from being an AVP?
PC: Being an AVP, I learned a lot of things. I learned to work with different kinds of people. I learned how to properly oversee a project, [and I got to] know my limits on [whether]I should [or should] not intervene with the project managers. I learned to trust other people to carry the project when I can't. I learned that being an AVP is really hard, tiring, and draining. But at the end of the day, I learned to love my position and everything that came with it: hardships, successes, fulfillment, sadness, frustrations, laughter, tears, friends, anger, loss of hope, regaining of hope, and love. Being an AVP, I learned to be more human.
PJ: What is your favorite project handled by your department?
PC: My favorite project handled by my department is [the] Spring Film Festival. As I said also in one of the previous questions, it is my dream project, my first project, and will [always], ever be my favorite project. I shared a lot of good and bad memories in this project. I met new friends. I felt all kinds of emotions. This project will always have a special place in my heart.
PJ: Favorite memory with fellow EB members?
PC: I cherish all the memories I have with my fellow EB members: all our EB dinners, Plansem, Plevsem, LDP, our field trips with Clarissa and Aldwyn, our Plansem adventure in the swings with Sheena and Eugene, our spontaneous shoe shopping with Nina and Aldwyn, my jogging buddies Nina, Aldwyn, Eug, Clarissa, Alex and Mark, my fight with Eug and all our salot moments. I might not have specifically mentioned the other EB members but I really really love each and every one of the EB members. I found my family in the EB and I will truly miss them.
PJ: Any advice to Celadoneans who want to be part of the EB?
PC: Enjoy every moment being an EB. Do not be afraid of the challenges and difficulties you will face ahead, you will learn and grow through failures and hardships. Feel all the emotions, happiness, joy, fulfillment, [etc.] when you successfully execute a project. Love each and every member of the EB because they will feel like family. Do not focus much on the problems, but on the memories with your EB, managers, and members in solving problems, in stressing about life, in being heartbroken. Love yourself and others. You are an amazing person, always remember that.
Sheena Chua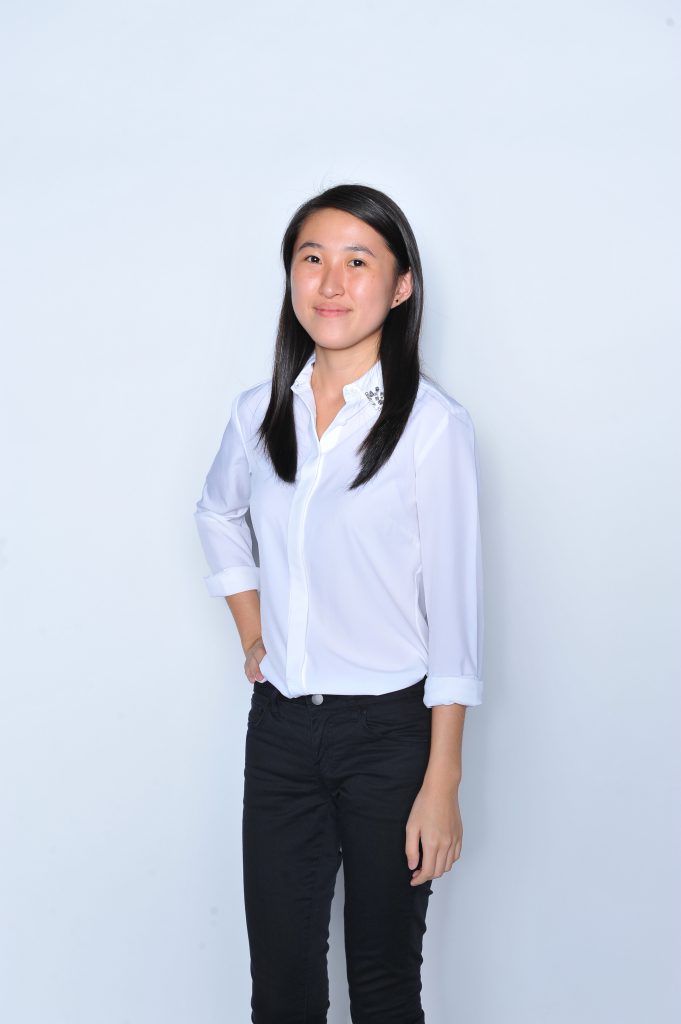 PJ: Why did you decide to join Celadon?
Sheena Chua (SC): When I was in high school, I was invited to one of AFiCS' events in partnership with Celadon (AFiCS Absolute). It introduced me to Ateneo and to Celadon and made me want to study in Ateneo. Also, ever since high school, I was very interested in organizing events [that are dedicated to] sharing the Chinese-Filipino culture. Celadon's vision-mission was in line with my thoughts; [and so] ever since I decided to study in Ateneo, I [had] already decided to join Celadon.
PJ: How did you end up choosing CUL?
SC: As I've mentioned a while ago, i really like Chinese culture. I really like how the cultural affairs department is trying to share the Chinese-Filipino culture to not only Chinoys, but also to the whole Ateneo community. I was attracted to the CUL events like MAF, Strokes, and CNY when I was a freshman. I would either volunteer or join the core team of almost all projects of CUL department.
PJ: What made you decide to apply for an EB position?
SC: I really like Celadon and [the] CUL department. I want to do my best to make this org better. And I think that the best way to do it is to be an EB member. Although I believe that even [if one were] "just" a project manager, one can still help make the org better. It is still somewhat limited because as a manager, you are only concerned with the projects you are involved in most of the time. As an EB member, there [are]more opportunities to serve the org.
PJ: How would you describe your leadership style?
SC: I think I am quite a friendly leader. I make friends with the people I lead because I think that a friendly working environment is very important for a project. I can also be quite serious at times when there are things that need to be solved. [During] these times I [would] tell them my ideas and comments [in a] straightforward [manner]. I believe that it's better to [discuss] the problem and solve it together as a team.
PJ: What are your learnings from being an AVP?
SC: Being an AVP for more than half a year, I think this experience was more than what I've expected. Before, I was actually quite isolated in the CUL department. But being an AVP, you not only need to accomplish your job in your department, but [you] also [have to] be concerned with other departments and the general problems of the org. I realized that i still have a lot of things to learn. I also realized that a department can only be successful with the help of everyone.
PJ: What is your favorite project handled by your department?
SC: I don't really have a favorite project because all projects in the department gave me different experiences. It is really hard to say which project I liked the most because each of them [was] equally memorable to me.
PJ: Favorite memory with fellow EB members?
SC: My favorite memory with my fellow EB members was the Planning and Evaluation Seminar (PlevSem). Although I wasn't able to stay overnight, it was really the time when i started to get to bond more with the fellow EB.
PJ: Any advice to Celadoneans who want to be part of the EB?
SC: Being an EB of Celadon is really fun!! You get to meet a lot of great people and do fun stuff together. But it is also very tiring and requires all your dedication and effort. Make sure that you really like what you're going to do before applying as EB, because sometimes you will really be stressed out by all the requirements.
Eugene, Peter and Sheena's stories prove that love is even better when shared. The CUL department does so much more than bring awareness to people around. It also ingrains love for traditions whose roots anyone can find connection to.
---
For other articles on the executive board, check this out:
Written by Patricia Ann Jose.
Photos by Tinoley Digital Studio.