Among the Celadoneans, President Stephanie Sayson and Executive Vice President (EVP) Aldwyn Tan stand out. The "Top 2" are present in every Celadon project, event, and gathering as they oversee the organization's effectiveness in delivering its mission, vision, and core values. Outside of organizational work, however, Steph is known for her Hagrid-like hair and her larger-than-life, bubbly personality. Meanwhile, Aldwyn literally stands out with his six-foot build, banters with (or at the expense of) his friends, and occasionally, his sentimental Facebook posts and tweets.
Stephanie Sayson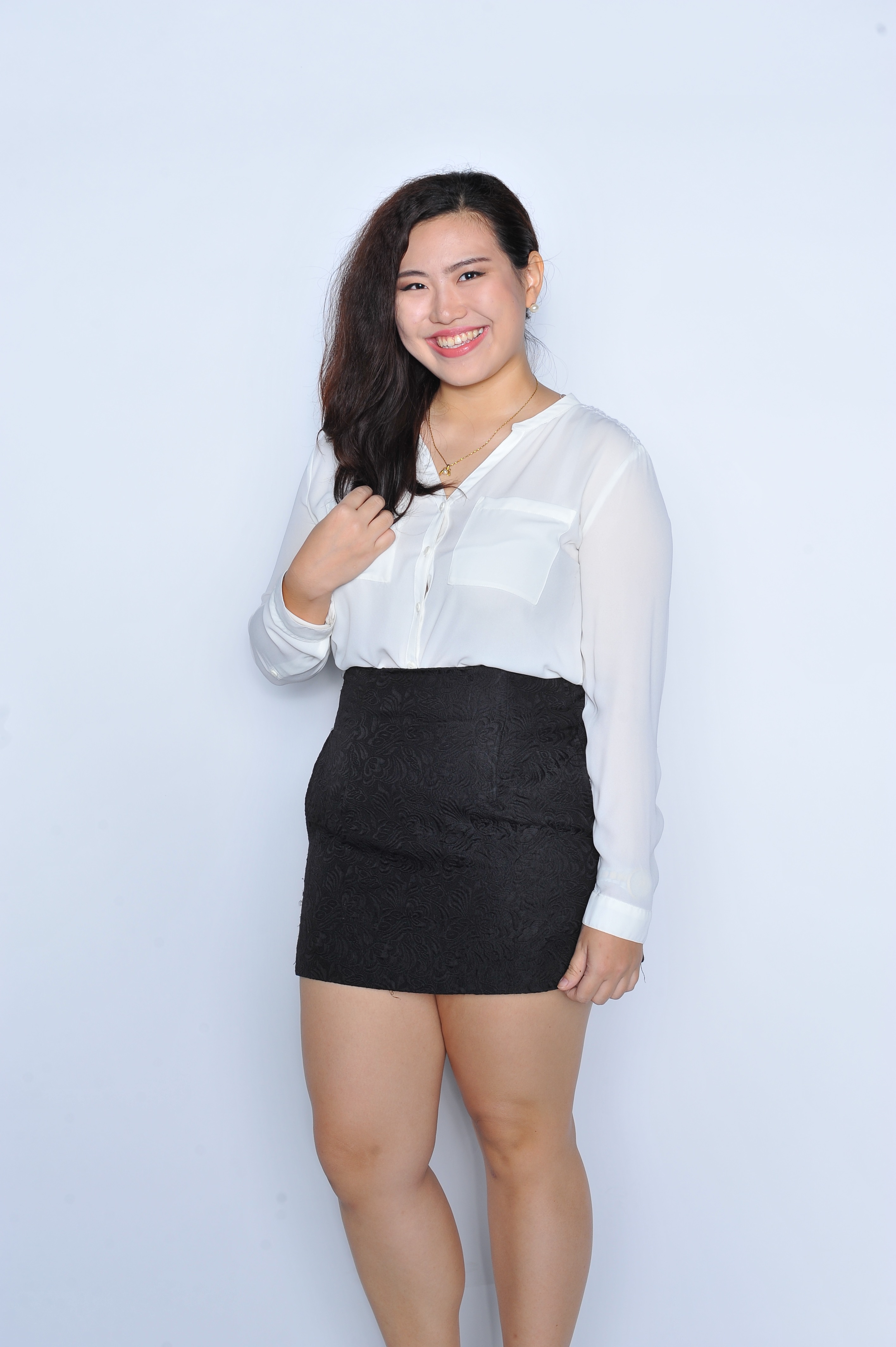 Joel Lim (JL): What do you do in your free time when you're not being the president?
Stephanie Sayson (SS): I'm actually quite known for having something on my plate 24/7, all day, everyday. A blockmate of mine even created a nickname for me: Stress Sayson, as a result of my tight schedule and thirst to fill my time with productivity. But huwag akong tularan (But don't copy me). It's hard to get out once you start, but definitely no regrets since look where I am now!
Outside my time as [the] president, of course, as a student, I have my academics. [I'm] gunning to graduate with honors, so that's definitely a priority when it comes to my free time. Besides that, I have other extra-curricular [activites] such as being an InTACT Student Facilitator and [an] Elevate Group Leader. I think [my] being a senior has already led me to filter out all the unnecessary commitments I used to have, so I just have these yearlong positions. I live by this principle where I will only commit if only I know I can really commit.

Outside the space of Ateneo, I definitely place my relationships as a top priority—especially since I'm leaving soon. I honestly would be lost without my Celadonean friends. Kasama ko na sila everyday sa school, pati na rin sa weekends (I'm with them everyday in school and now, even on the weekends). I like to keep to myself, too, sometimes since it gets tiring to always be the extroverted me. I usually read or watch series and Youtube videos.
JL: What made you take the leap as president of Celadon?
SS: Does it sound mayabang if I say I kinda always knew? (Does it sound conceited if I say I kinda always knew?) Ever since I was a freshie, upperclassmen would say that I should run or that they had no doubts I'd be it. I guess that me starting out and being active in every department helped establish myself with fellow Celadoneans but personally—more importantly—exposed me to what Celadon really is. 
Celadon has always been and will always be my home organization. Each distinct and even unfamiliar face, I consider to be family. There's just this certain comfort I had in knowing that I have these people in my life, and I wanted more people to experience this same feeling I have by being one of those people who [could] make that possible.

The biggest call for me to step up to this particular position was the advocacy—or actually, the disturbance that not everyone, even the members, recognized it. I just knew I had to do something about it. This organization is definitely much more than it seems, and I want to ensure that this [will] not be denied—for the greater purpose, for the organization, and for my family, Celadon.
JL: What has been the most memorable Celadon moment of the current school year so far?
SS: This question is so hard! I love each moment with Celadon. #cheese
Well, LDP is definitely a favorite every year, but as for the most memorable, I'd say the Chinese New Year Food Festival! It's the first of its kind [and] definitely an innovative step to incite intrigue and excitement within the Ateneo community. You could really see from the students to the staff longingly eyeing the food booths as they pass by that we've definitely made some noise within the campus.

What made this event even more memorable was I was personally able to cook and [to] serve! There were so many radish cakes, turon tikoy, and pancit that I think I need a break from smelling them already. My hairnet was able to hold up my hair for both days so that's also a plus!
JL: What do you want to be remembered for?
SS: I think everyone knows me by my personality, but outside of me as an individual, I'd want to be remembered for establishing the core advocacy by putting it into words and proactively implementing it in each project and initiative.

Why we serve in the first place is for people and [for] purpose. We've reiterated so many times on how Celadon is a family, that we can find home here, and that's true. People feel and experience that. But for the purpose of the organization? Not so much. This is why establishing it is so important. Hopefully through my term and each person who was involved in making it happen, the advocacy would be carried over and heard much more louder than ever, even outside Ateneo.
JL: What would you advise those who wish to run for president for the next school year?
SS: For any aspirant, I really do wish that you run for the organization and not for the position. I think this is what is most important in a leader, especially with the president.

Listing some down, here's my advice:

1. Evaluate your motivations as to why you're running. You are not gonna enjoy what you're doing if it's just for the position. Spare yourself and the members.

2. Ask yourself and others if this is a commitment you can follow through. As I said, go by the principle of committing only to things you can commit [to]. Being [the] president entails the top-most position where you macromanage everything.

3. Your vision will be abstract but that's culture, [it's] abstract. So don't fret too much on not knowing how to peg your year. You have your fellow EB alongside you. However, as the president, your vision of the future would be one where you have an integral role in playing. So ensure that you're the best person for this.

4. Get to know your members, even the non-active ones. They can give you insights about the organization that you won't get from conversations with people you're already on the same wavelength with.

And again don't forget, run for the organization, not for the position. It's all about people and purpose. God bless, aspirants!
Aldwyn Tan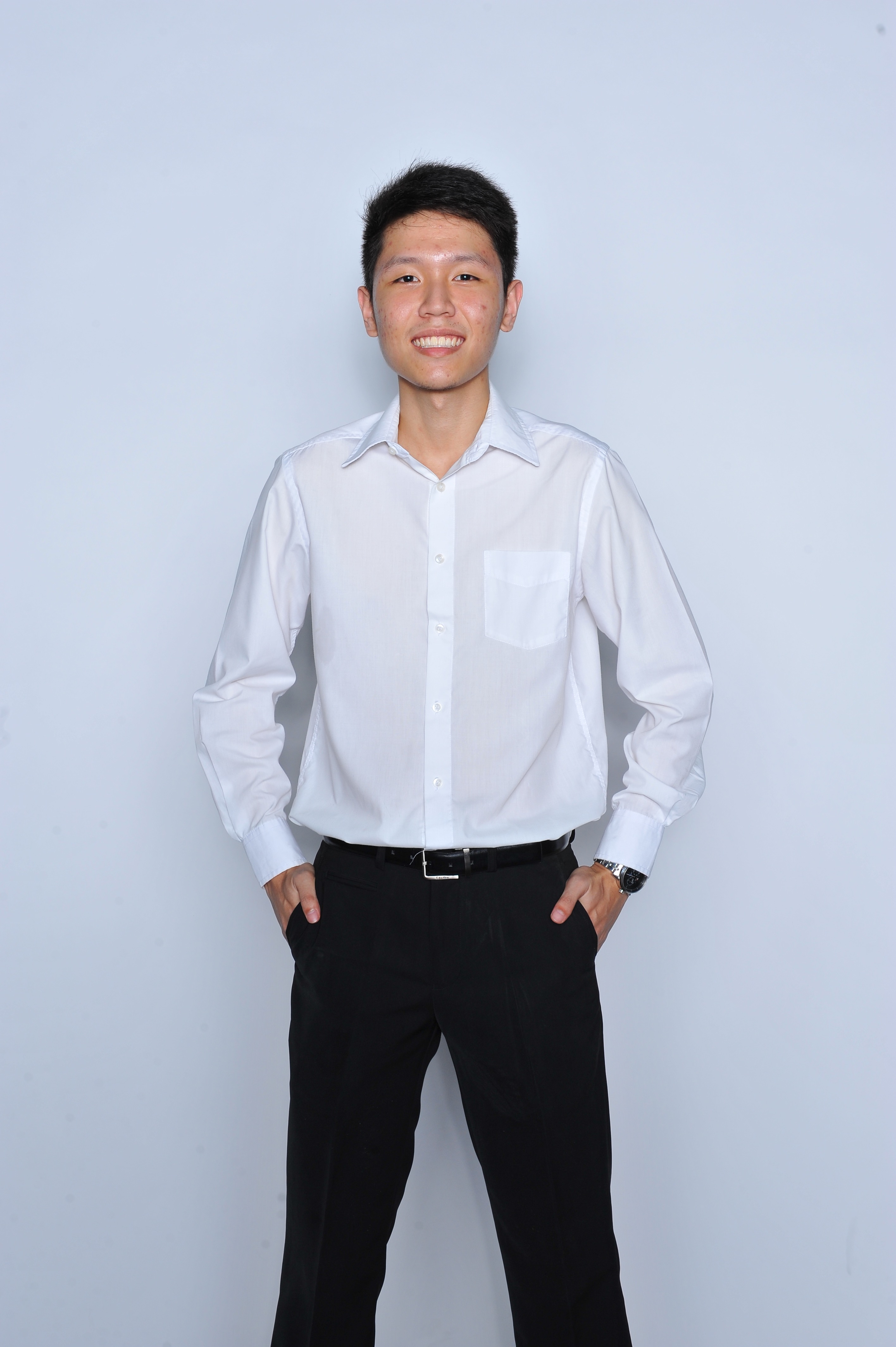 JL: What do you do in your free time when you're not being the EVP?
Aldwyn Tan (AT): [It's] finding the perfect balance between studying, fulfilling my responsibilities for [my] JSEC [stall], exercising, spending ample time with my family and friends, and [sparing] just enough time for me to watch my TV series or [to] just catch up on sleep.
JL: What made you take the leap as EVP of Celadon?
AT: Coming into the EB as last year's VP for Financial Affairs, I didn't know what to expect. Taking on the challenge of becoming part of the EB was probably the scariest but undeniably the most fulfilling experience I had in Ateneo. More than the technical and more concrete side of the job, it was there that I learned what it meant to serve, to take part in your people's growth, and [to] make a difference by sharing one's love not just with the EB family, but with the home composed of [the] never-ending [and] growing Celadon family. It's because of that realization that I knew I could still step up to the role of EVP, not because I was sure I'd be the best person for the job. I took that leap of faith because I believed that I'm willing to commit my best to serve and [to] give back to the organization and its people even more.
JL: What will you miss most about the organization?
AT: It's really the people. Sure, the mix of all the different and interesting projects and initiatives and what the organization stands for are great when I look at the bigger picture; but as I look at it more closely, it's really the people that I meet and share memorable experiences with, not just in every single one of all those projects, but even in the everyday. It's the people that bring in life. It's the Celadoneans that define Celadon as our little community—our home inside the Ateneo.
JL: What's the most important lesson you learned from the organization?
AT: Just be open. It wouldn't have been possible for me to have had four different but equally memorable experiences for each of my four-year stay in Celadon if I had not been open to all the opportunities and challenges I faced during the past four years. It wouldn't have been possible for me to have grown to [be] the person [and] leader that I am today if I had not been open to all the learning that came from both the triumphs and failures. And most importantly, I wouldn't have been able to have enough love and friendship to share with the people I met in the organization if I had not been open to receiving the same overflowing love from the people around me. So just always be open to grabbing opportunities and challenges, finding learnings everywhere around you, and receiving and giving love in all forms and in all ways.
JL: What would you advise those who wish to run for EVP for the next school year?
AT: Initially, you might think that the EVP's role is to just fix, [to] improve on, and [to] make sure that all the internal systems of the organization run smoothly and efficiently. While that may be true, that is only half the job—and the lesser half for me. As EVP, you have a bird's eye view of the entire organization, and this comes with the responsibility of knowing what's happening in each of the seven departments to be able to take all the concerns of the organization and of the different departments into consideration [in order] to form meaningful resolutions. And to be able to do that, the key for me is realizing that what's more important than being systematic and organized is having the heart for the job—a heart that can empathize, motivate, and inspire the people around you. It's the personal relationships with your people that really make understanding their plight and leading them to a better path that make the job ten times easier. Running for EVP will be a challenging responsibility but nonetheless, worth the commitment.
Despite the challenges of being the Top 2, Steph and Aldwyn have given their time, energy, and heart not only to advance Celadon's advocacies and to establish its projects, but also to bring joy to the members that bring the organization to life. Four years with the organization may have its share of ups and downs, but they have nothing but gratitude for a family that has shown them what it means to love.
---
For other articles on the executive board, check this out:
Written by Joel Lim.
Photos by Tinoley Digital Studio.