Celadon's Corporate Relations (CORREL) Department was as busy as it can get this school year with the launch of its Marketing Training Series. As a skills-based department, CORREL designed the series in order to train the next generation of marketing representatives in contacting and acquiring sponsors and other departmental tasks. The series were composed of three workshops scattered throughout the course of the academic year, namely Marketing Seminar: Ligaw, Marketing Workshop: Point Blank and Marketing Executives: Trailblazers.
Ligaw… the CORREL Way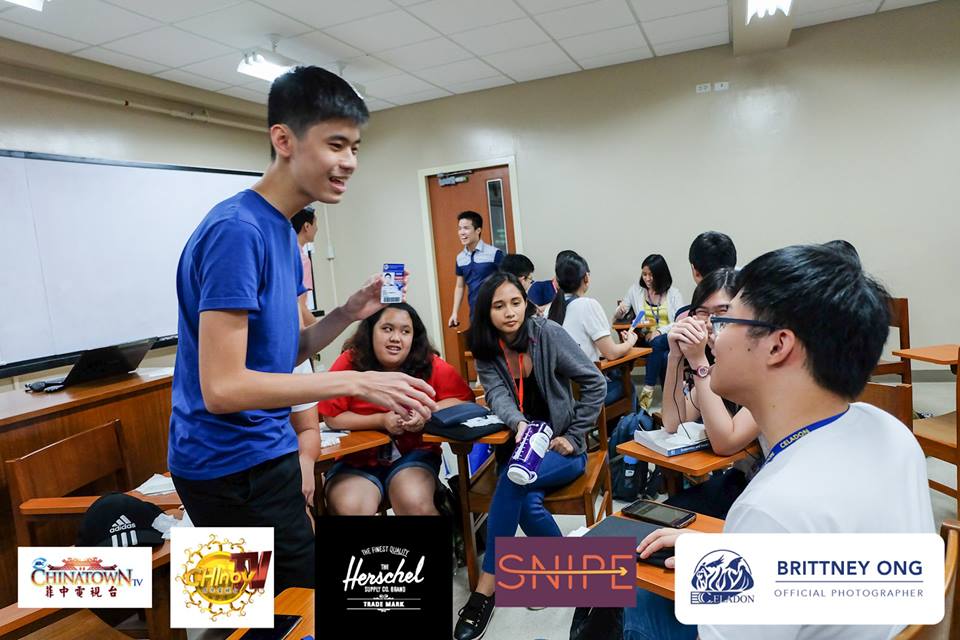 Ligaw is the Filipino term for courtship, and so one may wonder what brings this particular concept to a CORREL event. The Vice President for CORREL, Alex Españo, explained about this in his introduction. "In marketing, you need to sweet talk your potential partner—parang panliligaw lang," Alex reasoned.
Marketing Seminar: Ligaw was held in SOM205 on September 23, 2016. It was coined to be a fun introduction and discernment session for those interested in joining the department. The seminar started out with an introduction of the department and its key functions, with amusing and profound remarks from CORREL Managers Daryl Santillan and Lance Cham.
The participants were split into groups to try to sell these everyday objects (e.g pen, bottle) to their respective group leaders. This is where the concept of sweet talk and smart negotiating came into play.
"I felt like starting the semester with Seminar [Ligaw] to give a fun introduction to CORREL as a department. We want members to see CORREL beyond its routinary acts," Clarissa Chua, the Associate Vice President for Corporate Training, commented about the event.
The Core Sessions
Matters proved to be more serious at the second leg of the series. Marketing Workshop: Point Blank was a two-day event held on October 14 and November 18, 2016 with a heavy focus on training the participants in the main functions of CORREL.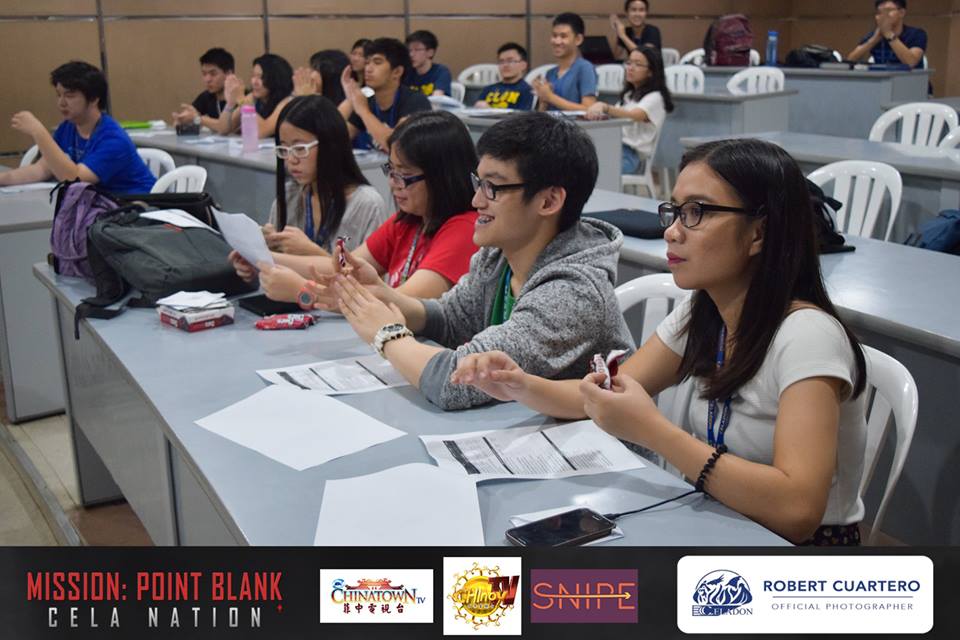 The first session was composed of lectures on the different deliverables and duties of CORREL representatives. The marketing package lecture by AVP of Corporate Systems Selena So gave the participants an idea on how to craft a marketing package when negotiating with sponsors.
This was followed by CORREL VP Alex Españo's lecture on contacting sponsors, on calling and e-mailing.
The memorandum of agreement (MOA) lecture by CORREL Managers Julienne Khoo and Hanzel Go then specified the contents of MOAs between CORREL's sponsors and the requirements needed in its crafting.
The last lecture by AVP Clarissa Chua was about proper documentation of Celadon events and how the sponsors' products were advertised in these events as proof to sponsors.
These lectures were followed by short exercises in order to test the participants' understanding of the lectures. An assignment of creating a timeline for each marketing team given certain scenarios and conditions was also given out.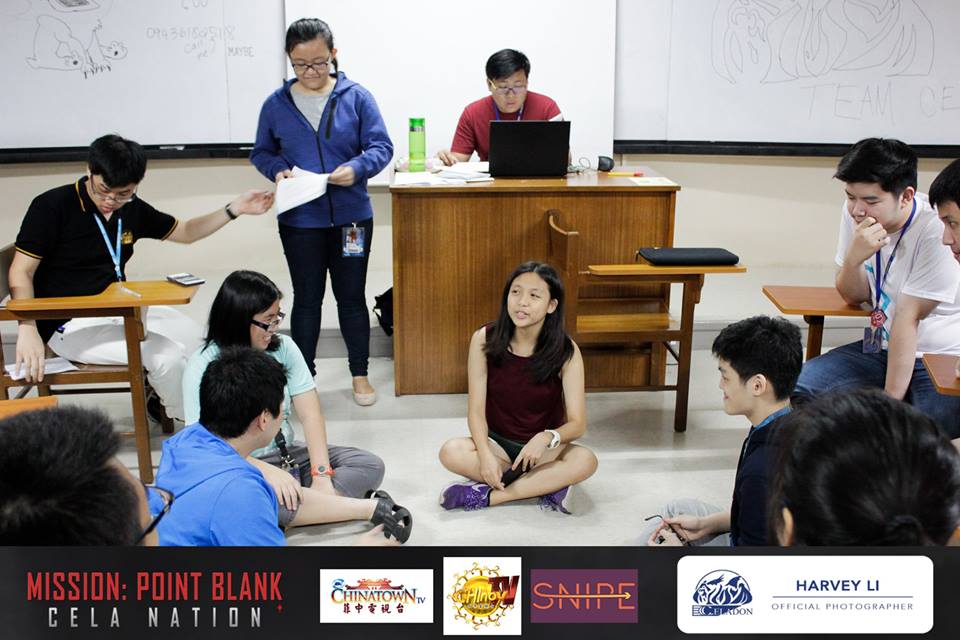 The second session was geared towards practical applications of the skills the participants learned during the first session.  A role-playing session was organized in order to prepare participants for common problems and scenarios present while working as marketing representatives. The participants also simulated cold calling of sponsors. This was followed by a quiz on the different deliverables and skills taught on the first session.
For the Future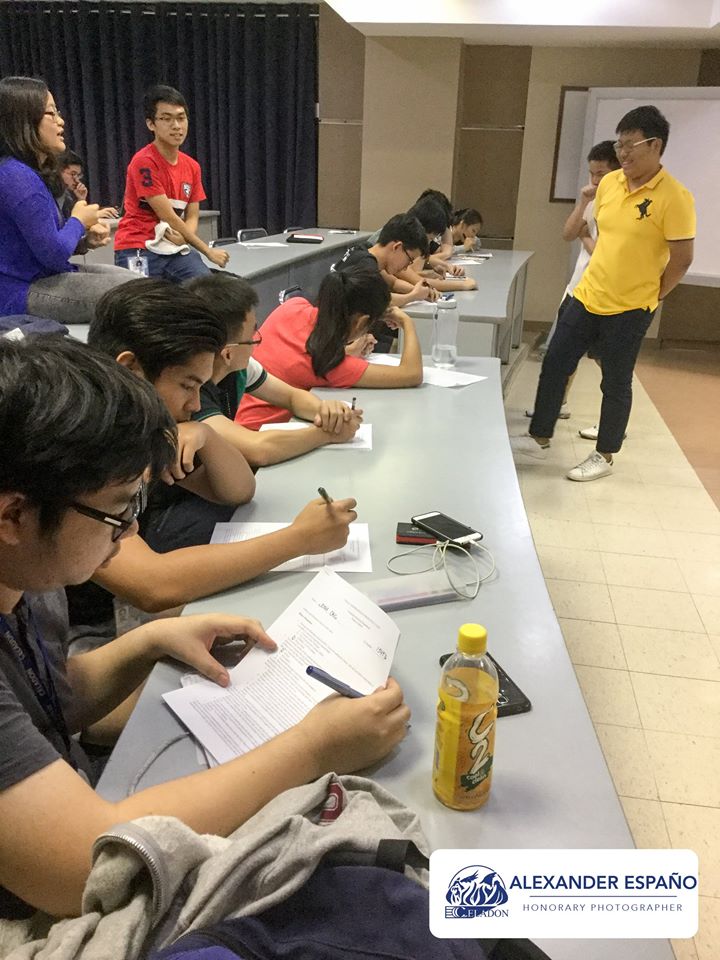 The last part of the series, the Marketing Executives: Trailblazers, served as a two-day culminating workshop for the participants aiming to be future CORREL managers.
On February 17, 2017, the trail has been set for the final set of aspiring applicants. The first day of Trailblazers started with Alex Españo's welcoming remarks. He talked about his past experiences, his struggles with his introversion, and how anyone is welcome to CORREL—whether they are introverts or extroverts.
Next up was Jesse Lui, the previous CORREL VP. Breaking barriers, creating opportunities, building camaraderie and discovering potential were the topics that he shared to the participants from his experience as VP.
In the remaining time, the participants were grouped and were given the task to formulate a presentation about the Mid-Autumn Festival. The groups then submitted their presentations to Alex, who gave his critique on each. The closing remarks and final reminders were announced by CORREL Manager Jevin Hung.
The last session was held on March 3, where the participants engaged in different games designed to impart important skills for a manager like managing a core team, goal setting and proper documentation.
The executive board and other managers of CORREL also held consultations with the participants in order to brief them of the roles and duties and responsibilities of becoming a manager.
"The speakers that were invited to talk were very inspiring and that it showed me a glimpse of the org that I've never seen before. The activities held were interesting but could be further improved as I have to say I've learned more from the previous programs than I did with the Marketing Executives program," a participant explained when asked about the event.
AVP for Corporate Training Selena So, when asked about the outcome of the series, said, "The marketing training series was a success, as we were able to inform our members of what we do and train the Celadon members interested in marketing on our systems, protocols and leadership skills in a CORREL perspective. The Marketing Seminar informed the members of what to expect from us and allowed them to decide whether they would want to know more through the next training series. We believe that those who attended the Marketing Workshop now have the needed skills to become an exemplary marketing core, while those who accomplished the executives program are capable of becoming excellent CORREL managers or even a CORREL executive board member. I expect to see our graduates step up in Celadon, to become leaders with sufficient knowledge and decision-making skills to make CORREL a successful and well-organized department again for the next school year."
"I think only time could tell if we made an impact, but I hope we did! The purpose of all these is to see them in CORREL next year, but personally, I just expect the trainees to bring these with them to wherever they think they can help Celadon the best. Because at the end of the day, we just want to see our efforts to be reflected back to the organization and its members," AVP for Corporate Training Clarissa Chua shared.
"I think the trainees were able to do relatively well considering this was the first year we tried out this new system. There were rigorous tests and challenges that they had to go through, but I believe their experience of going through and overcoming those obstacles will go a long way in their journey towards better leaders for the organization. I expect them to be competent and compassionate followers and now, future leaders of the organization. I hope to see them continue to use what they have learned to grow inside Celadon, and hopefully inspire and move others in their development as well," remarked CORREL VP Alex Españo.
Written by Ervin Llobrera and Timothy Tia. 
Photos by Robert Cuartero, Alexander Españo, Harvey Li and Brittney Ong.