Hey there, Celadonean! Felt like you missed out a lot because of midterms week? Why not start your Holy Week break by catching up on the latest announcements and upcoming events of the org? Brought to you by Elements Magazine!
Announcements
"A people without the knowledge of their past history, origin and culture is like a tree without roots." —Marcus Garvey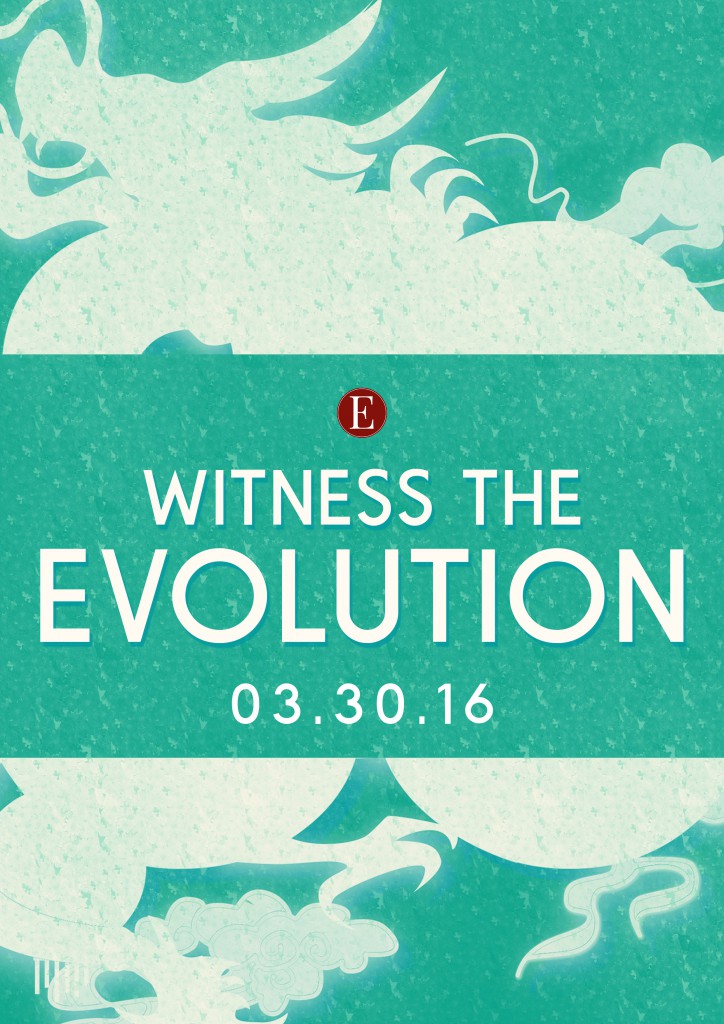 Celadon Elections (SY 2015-2016)
Miting de Avance
Get to know your Top 9 Candidates through this year's Miting De Avance! Learn more about their platforms and hear their plans for Celadon next year!
Part 1 – Mar 31, 5-8PM at SEC B 201
Part 2 – Apr 1, 5-8PM at SS Conf 1/2
List of Official Candidates 
Ready to know who are the candidates for next year's Executive Board? We would like to congratulate the eligible candidates for Celections 2016! We wish you and the Aspirants the best of luck.
Campaign Period: March 27-April 3
Miting de Avance for Top 9 Candidates: March 31 & April 1
Election Period: April 4 – April 8
List of Eligible Voters
Here is the official list of all the eligible members who can vote in this year's Celadon Elections! These are the members who have reached the 100 points and more, thus achieving active member status in Celadon this year. These members are highly encouraged to vote wisely in the upcoming elections on April 4-8, 2016. Thank you!
Announcements
Marketing Seminar Phase 2
Rocketship is under maintenance. Since it's midterms week, Marketing Seminar Phase 2 Day 2, is postponing to a later date. Details to be posted soon! For any questions, don't hesitate to contact Clarissa Chua or Kim Pavon.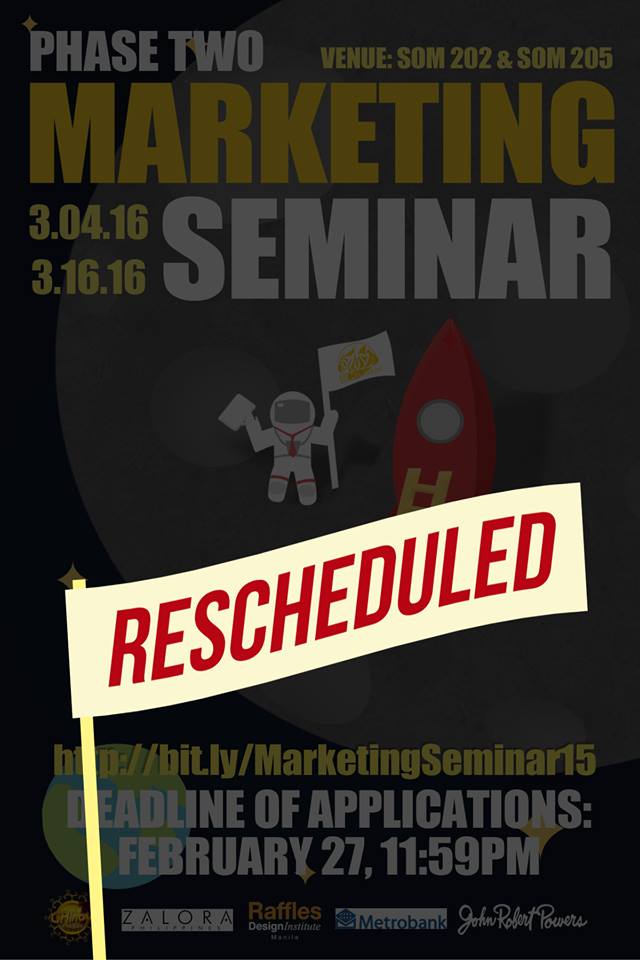 Ember: Summer Bazaar
Want to have a blast this summer? Well then Ember: A Summer Bazaar is here for you!
Watch out for awesome quirky items that'll surely make your summer a colourful one! Brighten up your summer this April 9-10 at the UP Town Center Amphitheater!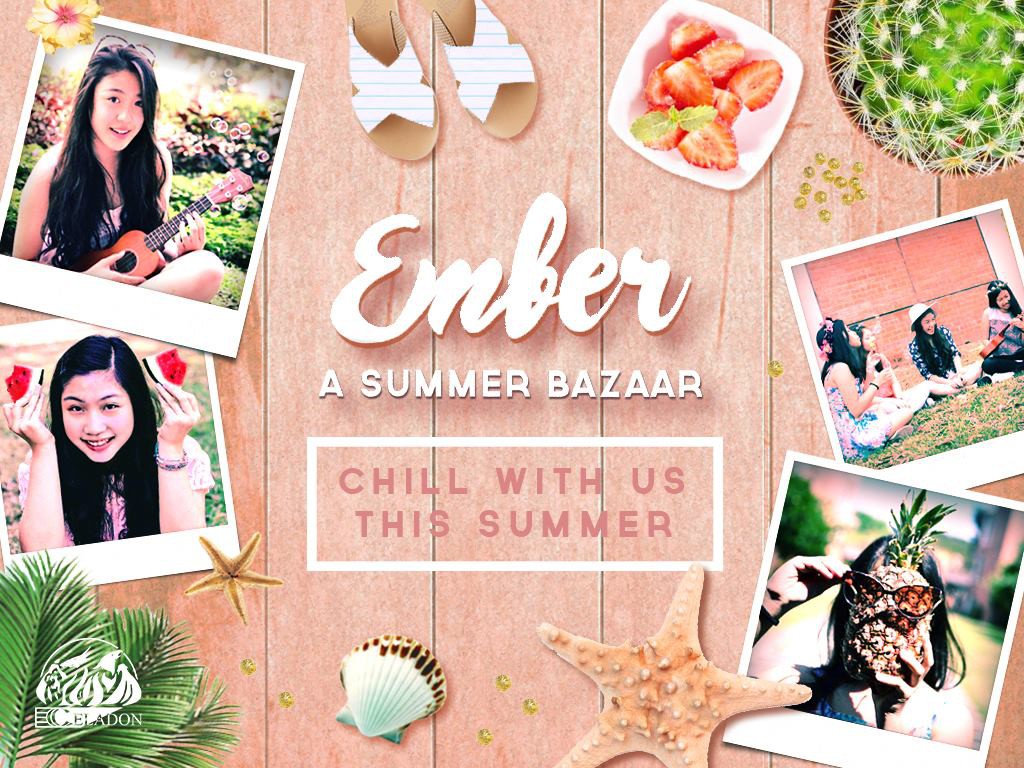 Upcoming Events
Paragon

noun : par·a·gon \ˈper-ə-ˌgän, -gən, ˈpa-rə-\

a model of excellence or perfection
Join us as we uncover new possibilities and potentials, and redefine success. Learn from a select few paragons who have gone beyond the traditional notions of success and have made their businesses avenues for social change and national development. Expose yourself to different businesses with a common belief- to contribute to the betterment of society. Go Beyond with us in the Paragon Business Summit: Beyond Business.
When: April 16, 2016
Time: 9am-4pm
Where: Leong Hall Auditorium, Ateneo de Manila University
Tickets are available! Order yours here. For any concerns or inquiries, please contact; Katherine Tsang 0916-754-7884 or Bryant Lee 0917-677-9899
This event is open to the public.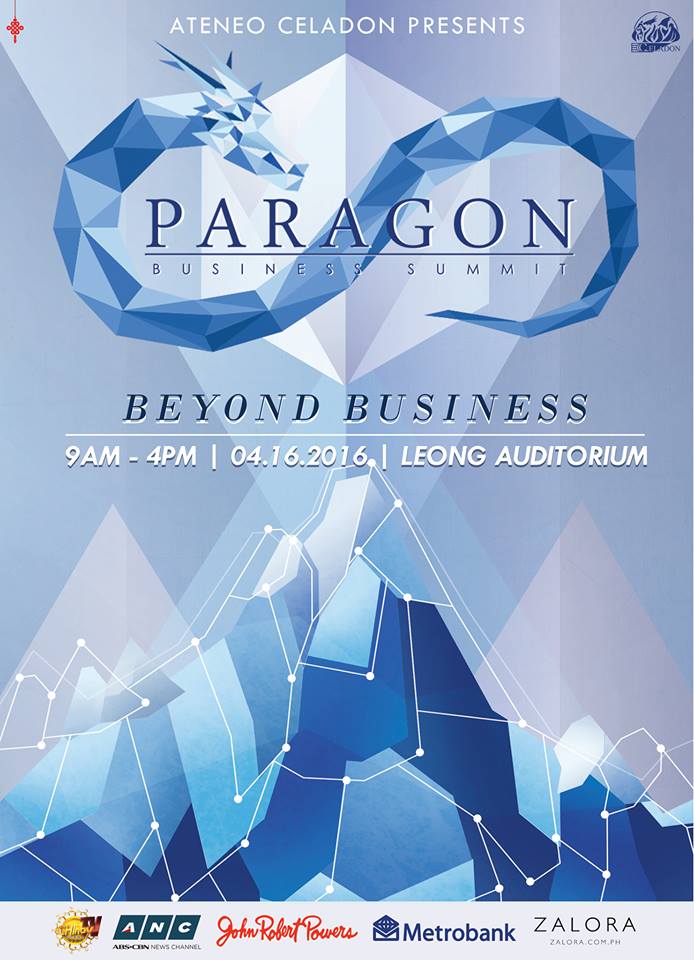 Latest Releases
Binondo Amazing Race 2016: The Experience
Binondo Amazing Race is a fun, historical and cultural experience. Each team gets to experience the rich Chinese culture all over Chinatown. They go through the old and modern places in Binondo and see how it has changed over the years. Teamwork is tested and strengthened. Most of all, teams get to experience unique adventures while having fun. Read more about it here.
Photoshop Workshop Series Photos
Click here to view the full album.
You Might Be Interested In:
Elements x CHInoyTV
Wanna be featured online in ChinoyTV? Give us a shout out in our weekly survey, and your response might be one of the chosen to be featured online next week! This week's question is "What are your favorite lifehacks for surviving your Chinese classes?" Got any interesting lifehacks? Share yours here! Responses will be accepted until Wednesday, March 23; 11:59 PM.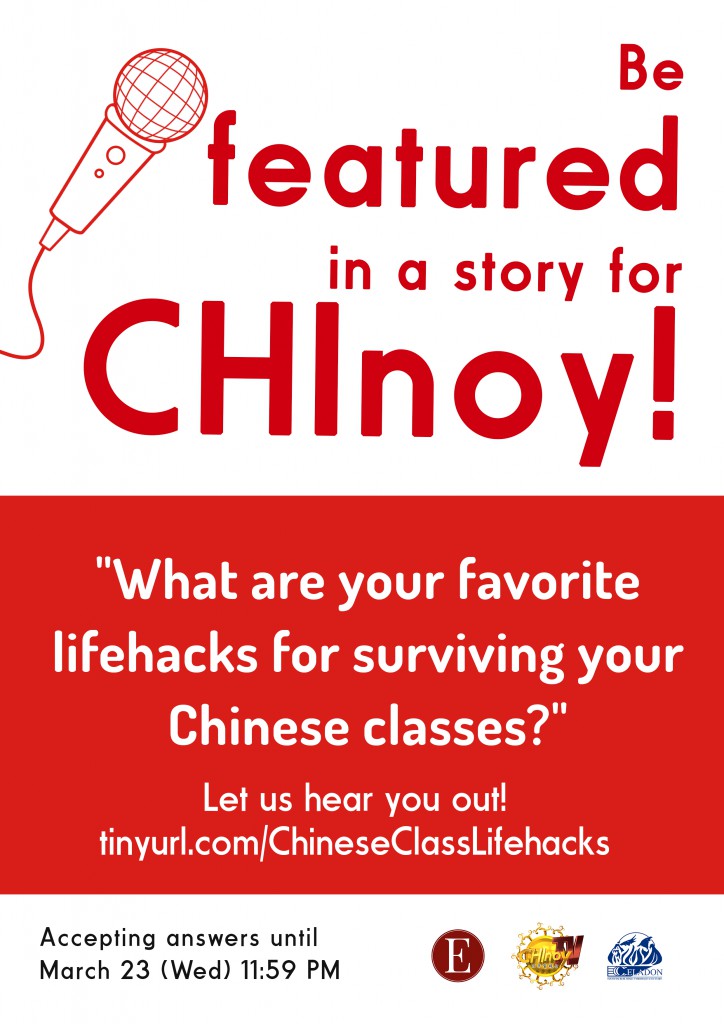 CelaShirts
Missed out on the first phase of Celadon shirts? We heard you! Celadon welcomes back its 30th Commemorative Shirt, the Golden Great Wall! Get yours now still at P250! But wait, there's more! Can you feel the sizzling hot sun already? Cool down from the heat with Celadon's Limited Edition Dri-fit Shirts! Order yours here!
For inquiries contact: Jan Kua 09178530724; Jannina Ong 09337008780; Licianne Go 09175232182
Tents for Rent
AtTENTion! Need tents for your event? No worries! We got the ones just for you!
Tents available:
3X3
Rent 1-5, get them for 250 each!
Rent 6-9, get them for 220 each!
3X2
Rent 1-3 for 220 each!
Rent all 12 tents for 200 each!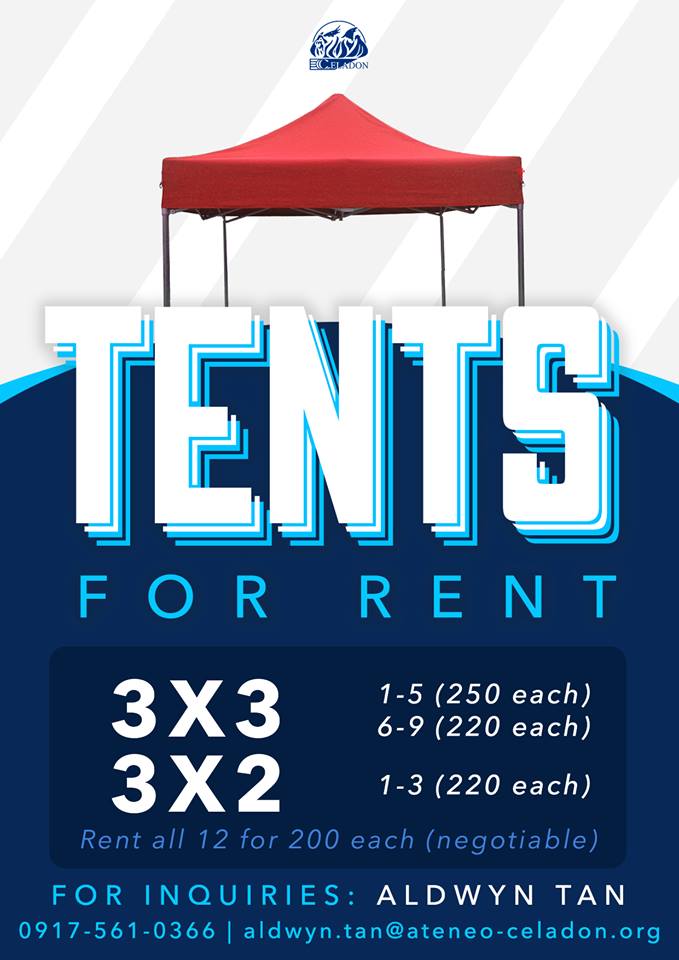 For more updates on our latest articles:
Like us on Facebook and Follow us on Twitter
‪#‎我爱Celadon‬ ‪#‎30YearsOfExcellence‬
Sponsors
Ateneo Celadon would like to thank the following sponsors: