Written by Dave Calma
---
Chinese-Filipino culture and tradition is the unifying element of Ateneo Celadon. Every member is proud to be part of an organization that is proud and passionate in sharing their culture. However, Celadon doesn't want to keep something so fun to itself; it's much better to share it with as much people as possible! After all, what is a treasure if not everyone can enjoy it? This is what Celadon aims to do: share Chinese culture so that everyone can experience its wonder and beauty. One of the events that shares culture best is Celadon REACH. It is an opportunity for the org to go out to partner communities and genuinely spread Chinese-Filipino culture to other people. So far, Celadon has had two REACH programs that have been memorable for everyone involved.
The Chinese Zodiac is an intrinsic part of Chinese culture. It has a deep story that involves the animal kingdom and, to top it off, it's adorable, with all twelve animals taking part in the story. In REACH 1, Celadon wanted to introduce this piece of Chinese culture to its friends in the Pinag-Isang Palad community.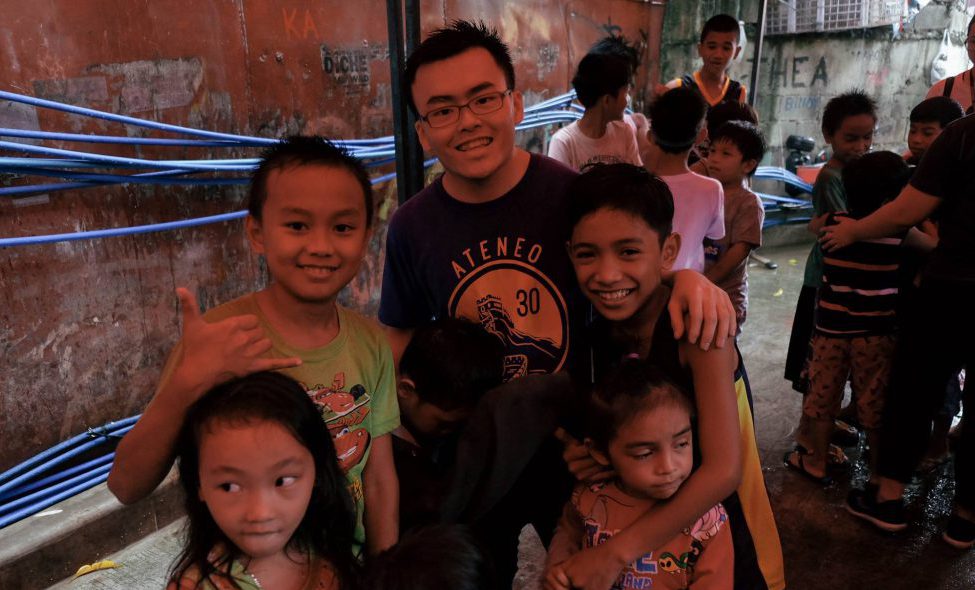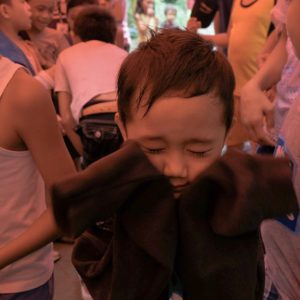 The day started off with every Celadon member excited to set off to the area to spend a whole day of activities with their new would-be friends. After a small game of the boat is sinking, it was off to a narration of the Chinese Zodiac story. All the children listened to the wonderful story told by Celadon Volunteers. It was a time where both sides could bond over a simple yet amazing story. To the children of Pinag-Isang Palad, they were not only enjoying a good story, but, at the same time, learning more about what makes Chinese culture so unique.

Afterwards it was time to put what they learned into practice through fun activities that would be memorable for everyone. Like the Zodiac race, Pinag-Isang Palad and Celadon worked together in a chopstick relay and a fastest cleaner race. Everyone involved was able to work together and have a good time refining their chopstick skills and taking the concept of "clean as you go" to another level. Overall, it was an experience that the Pinag-Isang Palad kids would not forget.
They didn't have to wait for long however because REACH 2 was just around the corner. Everyone was excited for the fun activities in store. This time REACH wouldn't just share Chinese-Filipino culture, but it also wanted to spread the Christmas joy as the holidays were just around the corner.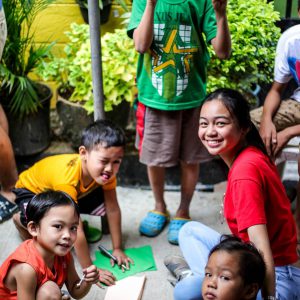 In REACH 2, the Pinag-Isang Palad kids would have a chance to show their more artistic side with a paper lantern making activity; a big part of Chinese culture. They were able to experience first hand what it was like to create one of the famous lanterns, appreciating the intricate details involved in making one. Afterwards they had a chance to take part in a treasure hunt where they got to work with the Celadon Volunteers. Lastly they were able to take part in a fun activity called "Dress Up Santa". Showing off their artistic side again, the children brought out the Christmas spirit and used newspapers and such to give their kuyas and ates new clothes and turning them into Santa Claus. It brought out the best in everyone and there was not a single dull moment on that day.
---
The third session of REACH is coming this Saturday, March 3! Are you ready to REACH out?
SIGN UP HERE: https://goo.gl/forms/mGHbgdeC2fcK2PhE