Written by Wyce Co & Erika Ortiz     &     Edited by Joel Lim
Photo header by Jerry Feng

Paragon Business Summit: Beyond Business showcased an impressive array of business magnates that spoke about networking, startups, and succeeding in one's career. Organized by Ateneo Celadon, Paragon was held on November 25, 2017, Saturday in Escaler Hall.
The event had four speakers, namely (in order): George Siy, President of both Marie-France and Convergence Realty & Development Corporation; Reginald Yu, former president of Anvil Business Club; Terence Lok, co- founder of ZAP and finally, Francis Kong, president of Success Option Publishing Company, director of Inspire Leadership Consultancy and a respected business speaker.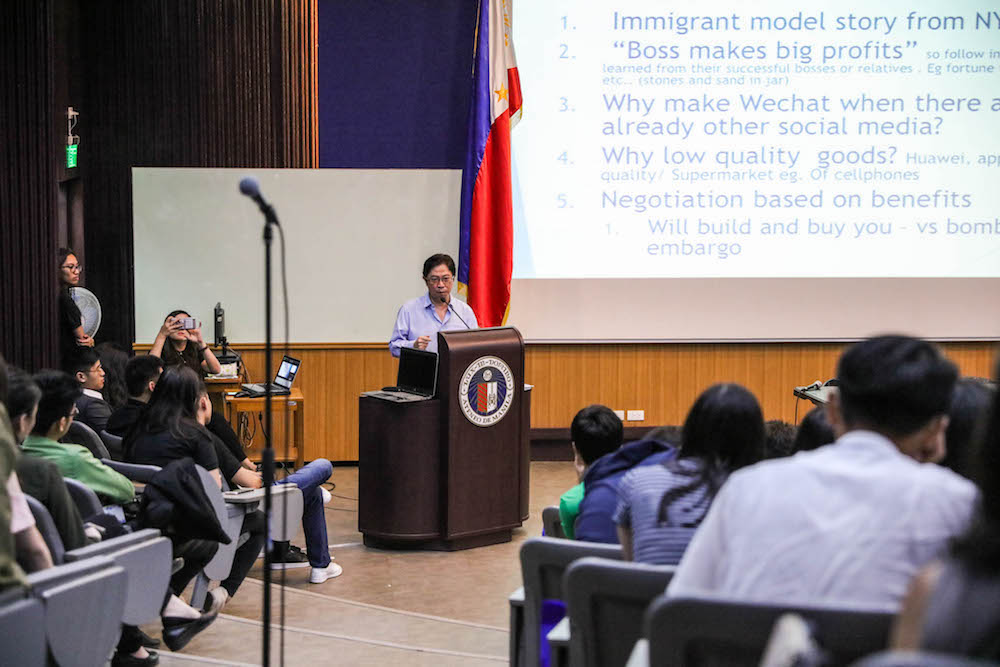 Paragon opened with George Siy speaking about becoming a boss and starting from nothing. Mr. Siy gave the audience some tips on becoming a leader and building one's own business such as how there is no excuse for what you can and can't achieve, how negotiations between parties are important to a great business and how "everything is negotiable". He talked about how to approach or proceed with a big idea, taking risks and how to reach success.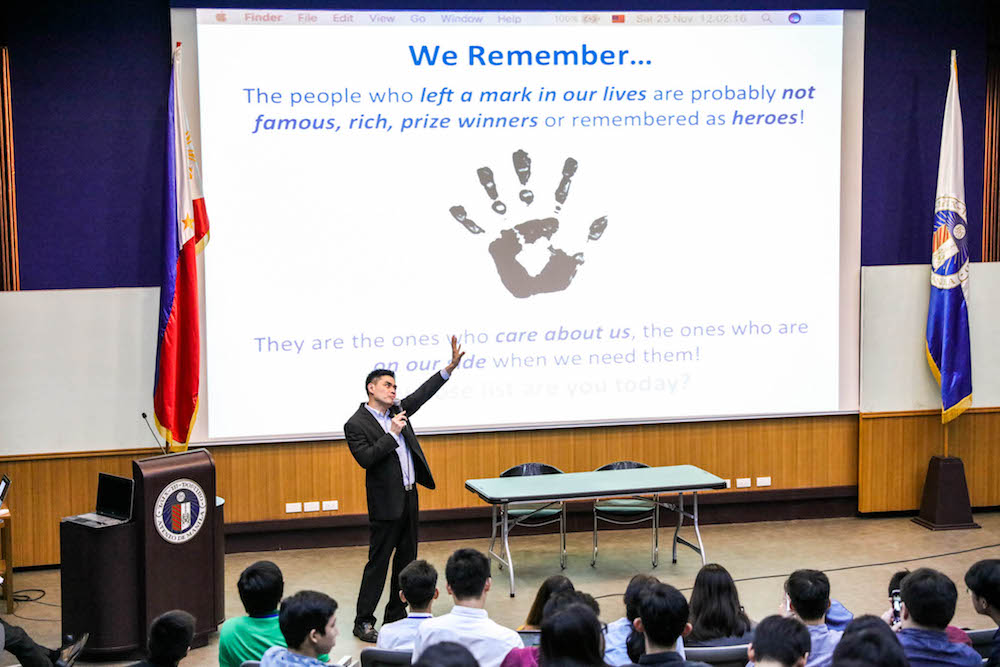 This was followed by an empowering talk on networking by Reginald Yu, giving tips to the young audience on how to create relationships and build trust. He emphasized that networking has the same mechanics as building trust and how even the youngsters could start networking.
A breakout activity gave participants an opportunity to use the things that they had learned. The game helped them further understand the importance of communication and unity in order to achieve their goal. The audience was divided into groups and played the Game Theory, where each group needed to make group decisions to get the most number of points. In order to get the most number of points, each group needed all the members to decide on one color that was worth fewer points overall, but did not reduce the points of the other group. This helped the participants understand the importance of working together and how it's more important to succeed together than to succeed alone.
After the breakout activity, the participants were escorted to Gonzaga Cafeteria for lunch. This provided them with the chance to meet their fellow participants and talk about their experiences and learnings.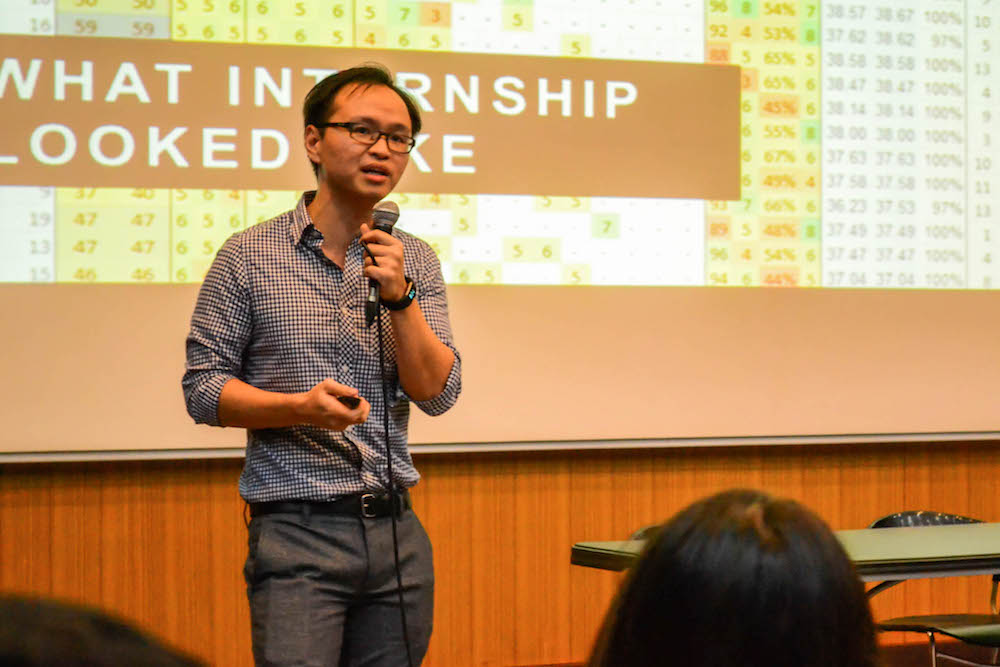 After lunch, the floor was given to Mr. Terence Lok. The tech entrepreneur gave advice on how one can excel in business. He talked about how we should "kill self-entitlement" because it prevents you from doing the things you wouldn't otherwise do. He also spoke about how "you can't do it alone," referring to how important other people are to the success of a business.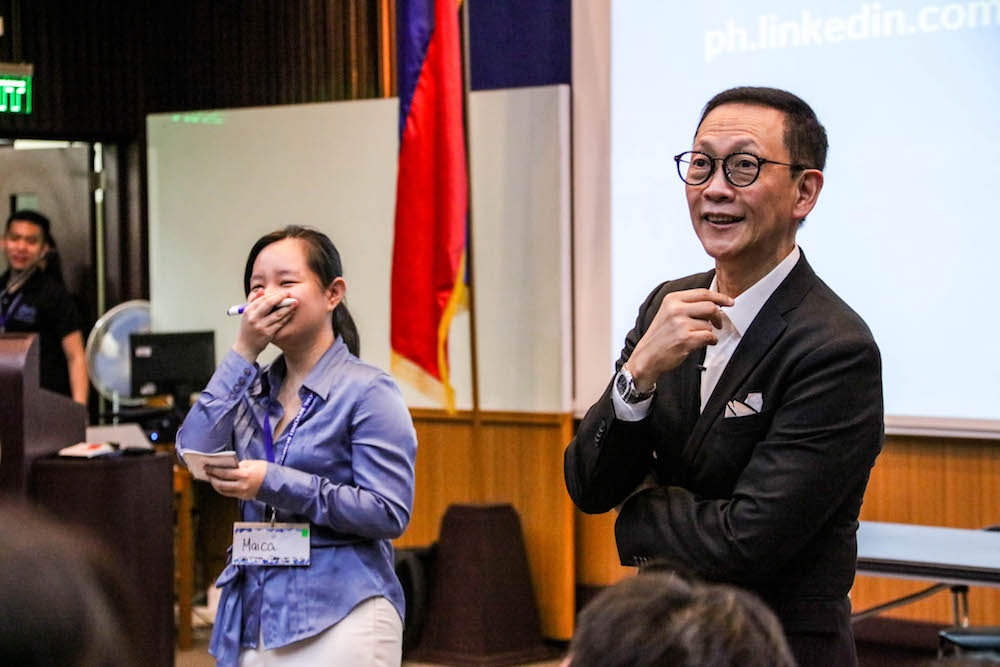 The last talk of the day was on success, which was delivered by Francis Kong. He entertained and inspired the delegates with his charming banter and experienced advice. He mentioned his personal experiences in life such as how he started his business and gave some excellent advice on becoming successful like the importance of making success sustainable and replicable.
As the day concluded, the participants went home with various treats from our sponsors, which include Nestle KitKat, Good Life, as well as special prizes from the raffle, and above all newfound knowledge on pursuing business and finding success. One of the participants says he realized that he should "not be afraid to take risks", while another learned that "Success can only be met if you have the right set of character, attitude, and values."
Overall, Dianne Ashley Tan, co-project manager of this year's Paragon Business Summit, was contented with this year's event saying that it was "Sahleeedddd." Furthermore, Christian Tiu, Externals Associate Vice President, had one simple question for this year's attendees: "Like our take for this year's Paragon?" The crowd's enthusiastic reaction throughout the day signaled a resounding YES.
For more information, head over to Paragon Business Summit's Facebook page, as well as video coverage from Celadon Elements Privileges! Also, check out our interview with Extraordinary Enclaves, Inc. CEO Jack Ng!
Take a look at our articles on previous Paragon Summits: