Written by Caitlin Anne Young. Edited by Ervin Llobrera.
Photo header and images by Jerry Feng.
Editor's Note: The Corporate Relations Department of Ateneo Celadon, partnering up with the Raintree Group of Restaurant and the Documentations and Publications Department of Celadon, invites readers to check out a food review of choice dishes from Saboten Express and Chelsea's Kitchen. Both restaurants are under the Raintree Group and the branches of each restaurant covered in this review are both located in SM Megamall. Sit back, relax and read up on the signature katsu dishes from Saboten and the delightfully sweet desserts offered at Chelsea's. You might just end up craving to try them out yourself after!
At first glance, Saboten Express may seem like your typical Japanese restaurant. However, take a closer look at its warm and inviting oriental exteriors and the friendly staff behind its counter and you'll see that it's more than just a place for your Asian rice meal fix.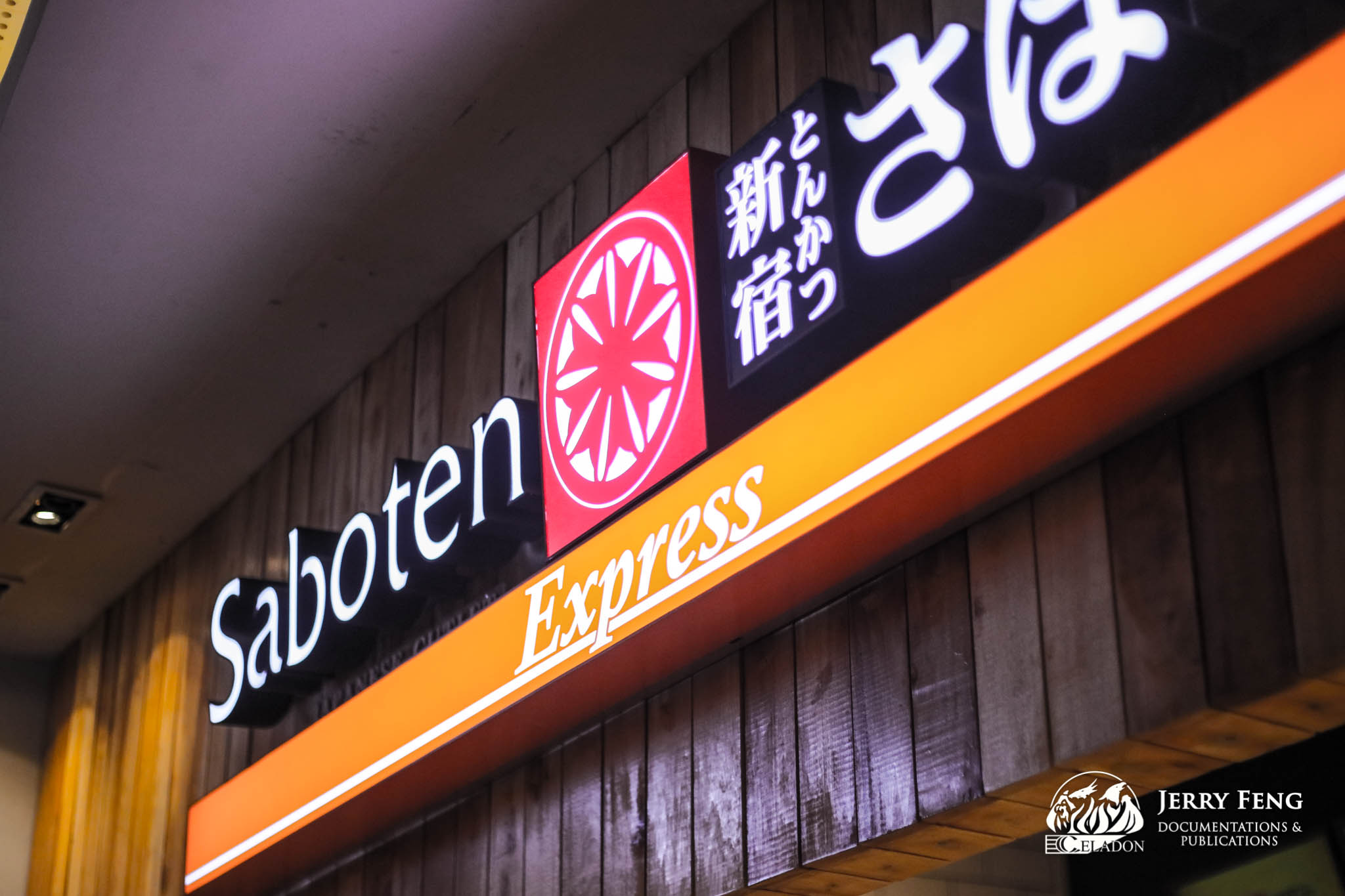 Located in the 5th floor food court at SM Megamall, Saboten Express is a relatively new concept for the gastronomic pioneers at Raintree Restaurants. Saboten first opened in Japan in 1966, where it became one of the first-ever tonkatsu restaurants. Raintree Restaurants subsequently opened its first branch in Bonifacio Global City in 2007, gaining a following from Filipinos, who loved the combination of crispy meat over egg and rice. Although the original BGC restaurant is still frequented by several families, Raintree Restaurants decided to make it more accessible to people—thus the concept of Saboten Express was born.
As the name suggests, Saboten Express is a to-go version of Saboten. It's created to serve piping hot meals to people who are always on-the-go—whether it's a group of friends or a crowd of office workers. What makes this new-and-improved restaurant so innovative is that it offers more set meals for people who want to try a little bit of everything, as well as a variety of sides for sharing.
The original Tenderloin Katsu Set (P239) provides one with all the basics—layers of crispy and buttery pork with Japanese steak sauce on the side, a mound of white rice, Japanese pickles, and a bowl of miso soup. For those who want their pork to be richer and layered with more fat, the Loin Katsu Set (P239) is also available. And if you're not a fan of pork, the Chicken Katsu Set (P239) packs a nice crunch as well!
For those who want a heavier meal, Saboten Express also offers a variety of traditional katsudon sets as well. There's the Traditional Tenderloin Katsudon (P199), which is served in a bowl, layered over egg and white rice. Its sauce is the perfect blend of salty and sweet, and every bite of the perfectly breaded pork will leave you wanting for more! It's also available as Traditional Loin Katsudon (P239) and Traditional Chicken Katsudon (P239), and all are, of course, served with miso soup and Japanese pickles.
If you're looking for something a little different, say no more. Saboten Express's katsu curry sets are the real deal. Its sauces are flavorful and full of spices, perfectly complementing the crisp pork and Japanese cabbage on the side. You can choose from Tenderloin Katsu Curry (P219), Loin Katsu Curry (P259), and Chicken Katsu Curry (P259). And just in case you want something on the spicy side, well, the Pepper Sauce Katsudons really pack a black pepper punch—they're not too hot, though, just the right amount of fieriness that will definitely have you craving for more! Although doused in pepper sauce, the Pepper Sauce Tenderloin Katsudon (P189), Pepper Sauce Loin Katsudon (P229), and Pepper Sauce Chicken Katsudon (P229), never fail to lose its buttery and flaky crunch.
If you're feeling a little more experimental, Saboten Express's miso katsudon series provides a pleasant surprise. With its crunchy meat, green onion and scallion toppings, and special miso seasoning,  the flavorful Miso Tenderloin Katsudon (P189), Miso Loin Katsudon (P229), and Miso Chicken Katsudon (P229), are definitely crowd pleasers. They make having miso soup and Japanese pickles on the side infinitely better!
For those who want a lighter fare, Saboten Express also offers katsu sandwiches, with its crispy pork layers delicately packed in slices of crust-free white bread. And let's not forget the side dishes! The Agedashi Tofu (P85) is topped with crunchy bits, green onions, and special soy sauce, which all add dimension and texture to the silken tofu. The Fried Chicken Karaage (P99) is everything you want fried chicken to be—crunchy on the outside, meaty on the inside, and seasoned all over with Japanese spices. Thick Cut Fries (P49) is a great and affordable dish you can share with your friends to satisfy your carb cravings. Finally, Saboten Express's best-selling side dish is the Crab Cream Croquette (P29). Whether or not you're a seafood lover, the dish incorporates deep fried crab meat, crab sticks, savory cream, and Japanese mayonnaise together for one very scrumptious snack, perfectly balancing a crispy outside with a soft yet flavorful inside.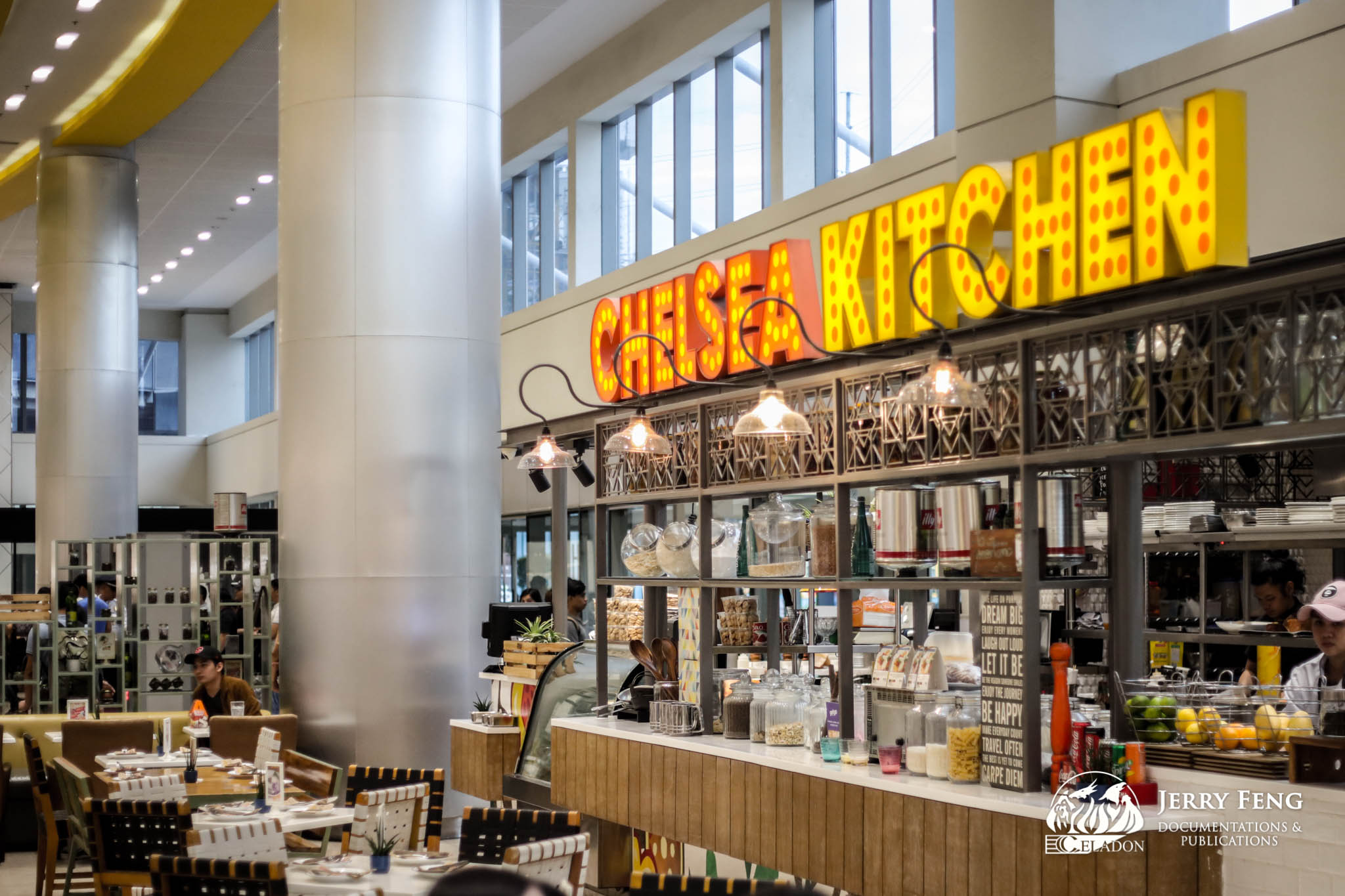 Of course, no meal would be complete without dessert. Once you've gotten your Japanese fix at Saboten Express, head down to the ground floor at Chelsea Kitchen. The restaurant not only serves great family-friendly meals, but they also have a collection of delicious desserts for you to choose from.
Want a warm, cozy dessert? Look no further. Chelsea Kitchen's Milk & Cookies (P150) is a gigantic chocolate chip cookie that comes served with a glass of warm milk. Whether you dunk it in or take a huge bite first, the cookie is chewy, buttery, and filled with melt-in-your-mouth chocolate goodness. The best part is that it's so big you can break pieces off it and share it with your friends—but we understand if you'll want to finish it all by yourself!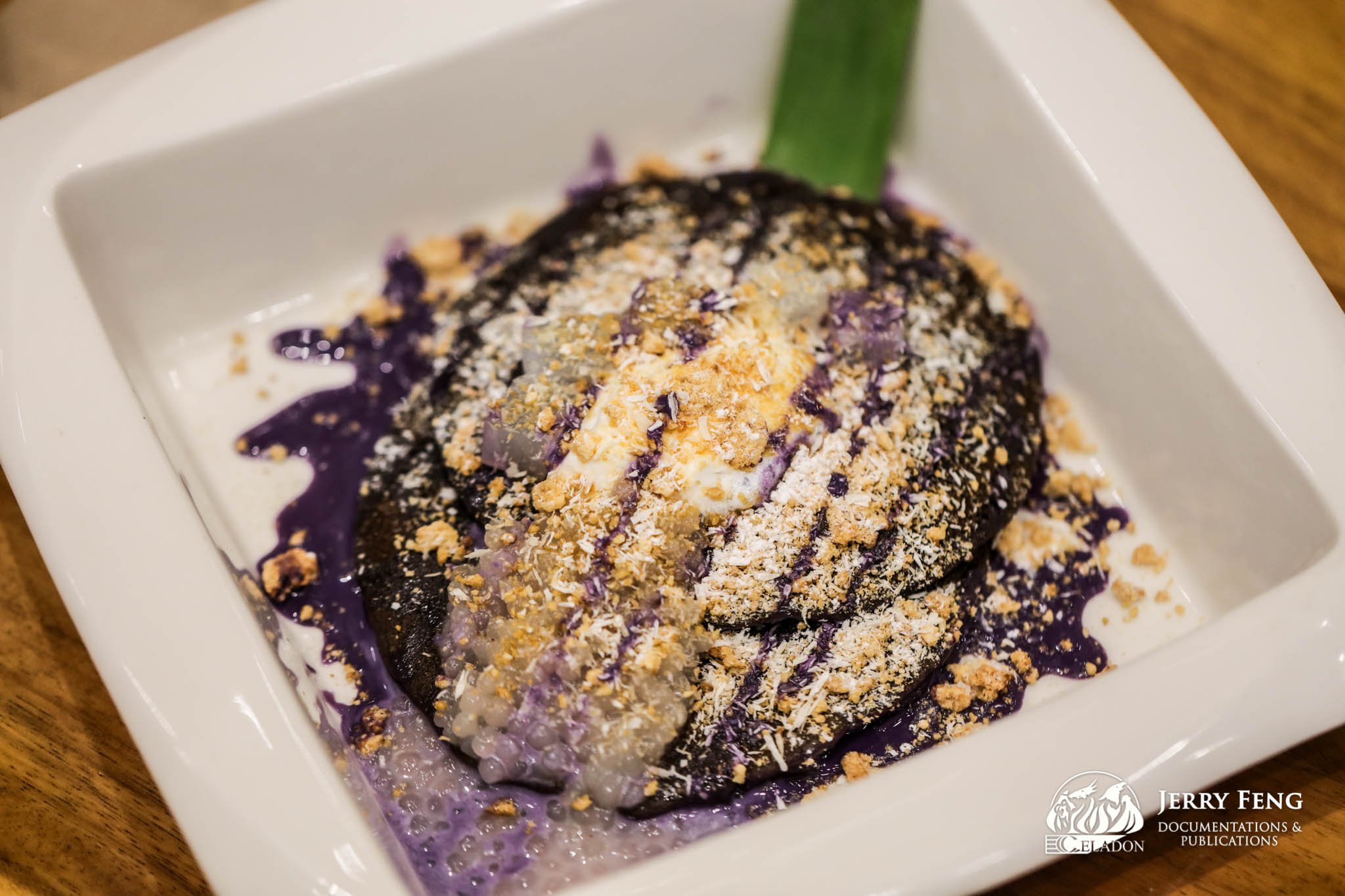 Chelsea Kitchen adds a Pinoy twist to an American breakfast classic with its Ube Pancakes (P250). The vibrant, purple color of the pancakes, coupled with coconut cream, ube sauce, and tapioca pearls, is heaven in every bite. Coconut bits also add a nice crunch to the whole meal. The stack of pancakes is good for sharing, but again, we understand if you just want to keep the whole thing to yourself!
One of Chelsea Kitchen's bestsellers is definitely the Donut Holes (P195). Don't let its simple name fool you, though—it's easily one of the greatest desserts ever. Imagine deep-fried dough balls filled with luscious and buttery dulce de leche sauce. Grab a stick and dip the balls in a rich and warm dark chocolate sauce, and marvel at the flavor. It's definitely a crowd-pleaser, not to mention perfect for everyone who is a sweet tooth.
Shopping through SM Megamall or just looking for a good bite to eat? Try out some of these dishes and check out Raintree's other restaurants through their official website and their Facebook page! Stay tuned also for more food reviews and other pieces here from Elements.                                                             
Raintree Restaurants Facebook: https://www.facebook.com/Raintree-Restaurants-360398425113
Raintree Official Website: http://www.foodparks.com/RaintreeRestaurants/
Raintree Twitter: @raintreeck
Raintree Instagram: @raintreerestaurants
Saboten: https://www.facebook.com/raintreesaboten/
Saaboten Express: https://www.facebook.com/sabotenexpressph/
Saboten Twitter: @raintreesaboten
Saboten Instagram: @sabotenph @sabotenexpress