Written by Wyce Co and Denise Joaquin         &        Edited by Joel Lim
Photo header by Quimbe Dy
On Saturday, January 20, 2018, Ateneo Celadon warmly welcomed several high school students into the journalism talk-and-workshop-series Exemplar. The event aimed to empower students in embracing their multicultural identities and in drawing inspiration from their unique cultural backgrounds as they capture the narratives of the social realities happening around them. 
During registration, the participants received stubs that indicated their random groupings and the students had their pictures taken in the photo booth. Hosts Sofia Calderon and Geela Garcia opened the event at 8:30 am in Escaler Hall, beginning with the first icebreaker activity. In the first group dynamic "Kaleidoscope", the students had to discuss a given topic with one of their group members and then switch to another member after a while.
Afterwards, the high school students from Makati Hope Christian School, MGC-New Life Christian Academy, Saint Jude Catholic School, Chiang Kai Shek College, and Jubilee Christian Academy went back with smiles across their faces and settled into their seats for the first of the three-part talk series.
Focusing on Narratives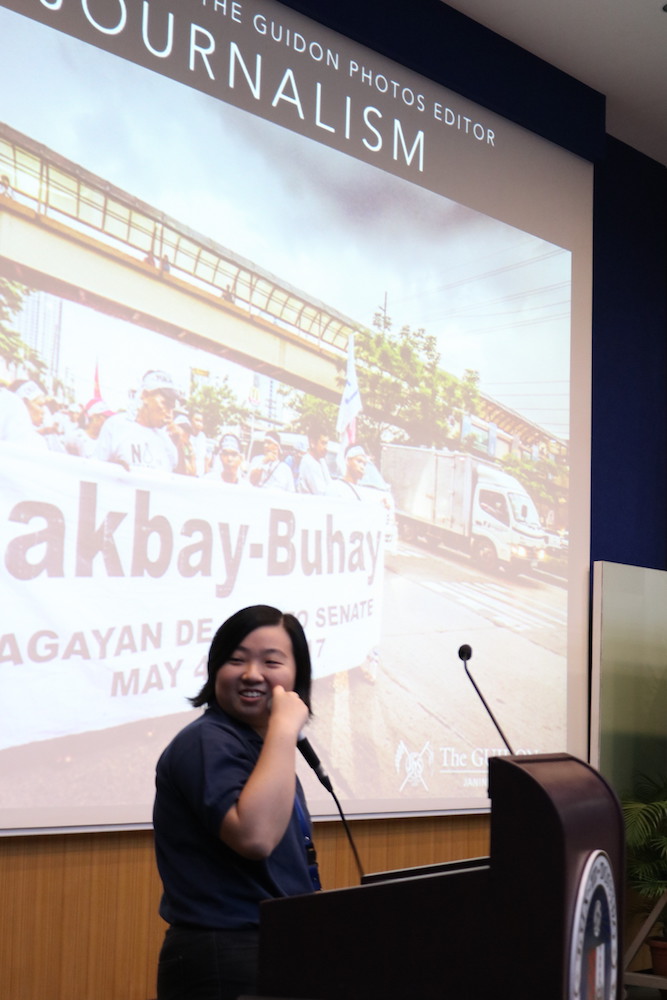 Janine Torre, Photos Editor at the Ateneo's official student publication The Guidon, shared that her interest in photography was sparked by the desire to preserve memories. Torre established that the goal of photojournalism is to tell the audience what is going on through the camera. She said that aspiring photographers must look out for a story and capture a narrative.
She advised the participants to stay after a sports game or event and spot the individual narratives – the screaming fans and the cheering audience. Furthermore, she noted, "It's important to master the technicalities in photojournalism. It's a blink-and-you-miss-it…in one second mawawala 'yung moment if you're not ready for it."
Elements Talk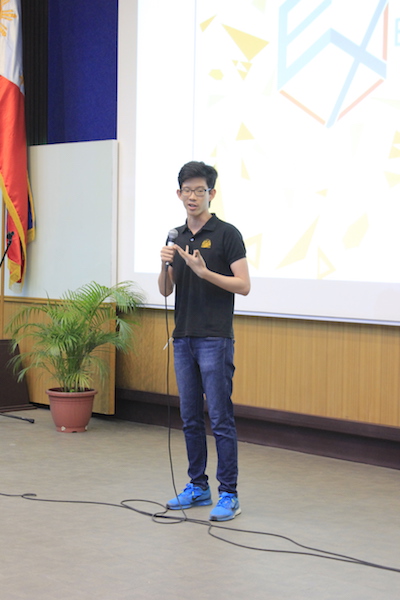 Mark Yu, Vice President for Celadon's Documentations and Publications, acknowledges the divisions growing across the nation today. As a reminder to them about the significance of their voices, he says, "What you write and take photos of will inspire people."
Chinoys in Fiction
Charlson Ong, a Palanca Award-winning fictional writer, explains how his stories were inspired by his rich cultural heritage. He shares that ideas come from personal encounters, experiences, and the stories you hear. Ong recounts the caricatures of Filipino-Chinese characters and how they are inaccurately portrayed in the local entertainment industry. "There are more stories [to tell]," he said, "the picture is incomplete and it is up to you to complete them."
When asked about how to overcome writer's block, he answered, "Writer's block only means you haven't done your research. You haven't found what you want to write."
Stories Inspired by Culture
Kimberly Mas and Cedric Cheng, the creators of the popular Facebook comic strip So Asian Comics, also spoke of the inaccurate portrayal of Chinoys in media. The comics, which started out for fun, ended up receiving a positive reception from a supportive audience.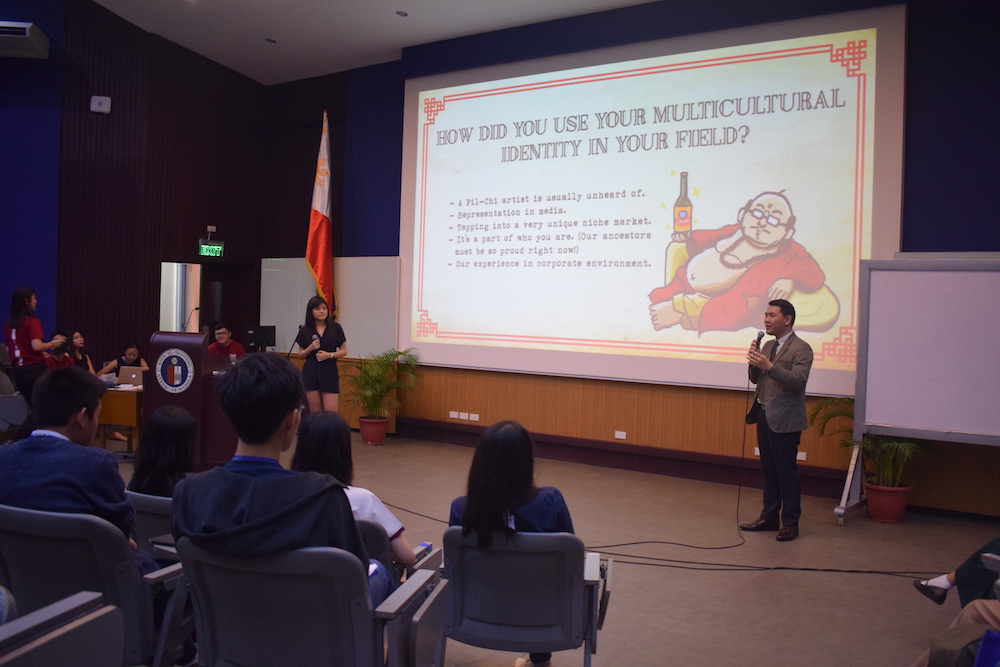 "I see my mom and I see so many ideas already," Mas said. They proceeded to share how their families and experiences shaped the stories in the comics.
"You can always innovate," Cheng encourages, "there is always room for a good story that people want to listen to."
Output Creation
Following the talk series, the students were grouped together and were given an opportunity to showcase their creativity and implement their newfound knowledge. The participants engaged their senses through the exploration of the different terrain found throughout the Ateneo school grounds and captured their experiences through snapshots of their chosen subjects in the pursuit of completing the list of tasks.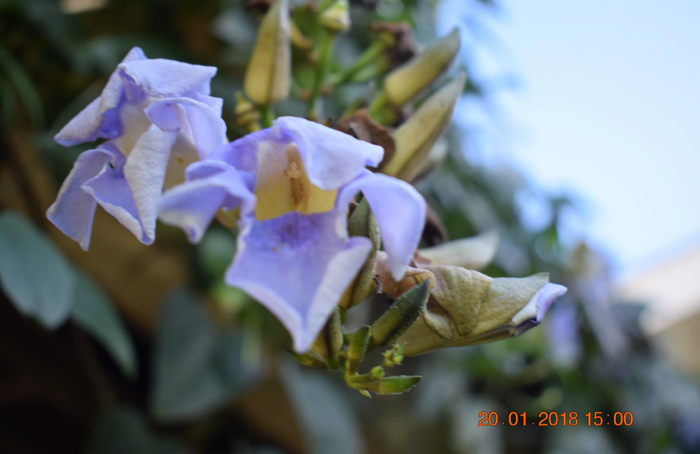 These photos were then accompanied by captions that displayed the participants' views and demonstrated their abilities to present the perfect narrative. Below is an excerpt from the short story "On That Chilly Morning" written by the winning group: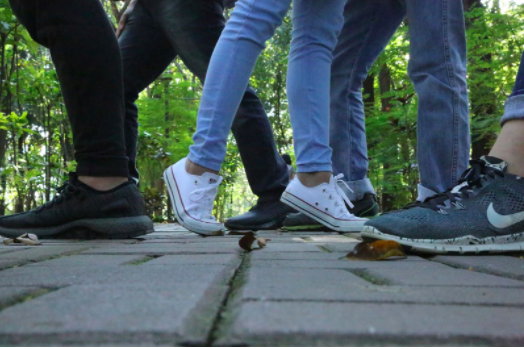 It was a cold and chilly morning, as foretold by the men in thick black coats while they walk through the sidewalk.
It was like how it always was, people kept their head down as they walked past each other, not even bothering to look up or apologize when their shoulders collided with one another. It was like an apocalypse where every man had to fend for himself.
However, a peculiar man entered my view and I knew immediately that he was unlike the rest. He didn't look dull or glum at all, no, he was bright and had a positive stride. He kept his chin up high and a confident smile was painted across his face, his lightning blue eyes held mischief and mirth as he strode by the sidewalk, gracing it with his presence.
Yet there was something off about the air he left behind, it didn't match with his face. It was then that I realized that his smile didn't quite reach his eyes. I decided to look harder.
I realized, it was something else, something dull and numb. Was it some sort of melancholy? Was it grief? I guess I can never be sure as I watch him walk away, like a leaf swept away by the breeze.
Awarding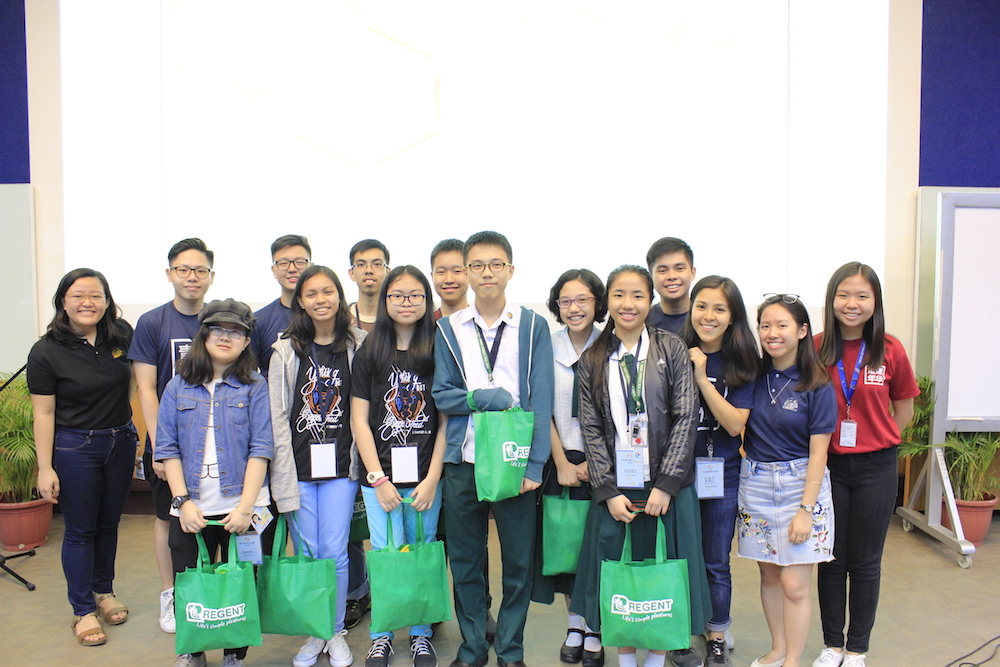 As with any competition, there must be a winner. "All of your submissions were good. It was so hard to choose," said Mark Yu before he announced the winning group which was High Five to Six-Cess. "It was expected," one of the winners jokingly said upon their acceptance of the award.
Closing Remarks
President of Ateneo Celadon, Clarissa Chua, called for a round of applause and congratulated all the participants on a job well done. "It's important to say something essential and deliver it to others," she affirmed.
"Exemplar began with the vision of empowering young Chinese-Filipino journalists to embrace and further hone their craft, whether it be in photography or in writing," Tiffannie Litam, who is co-project manager along with Denice Yap, expressed.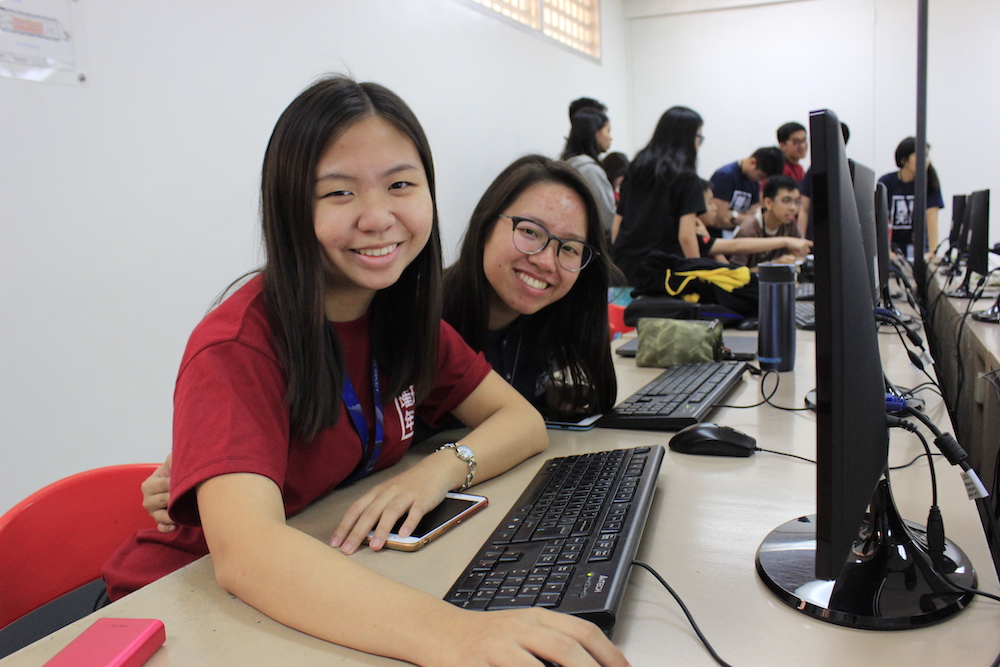 "As Denice and I began further fleshing out ideas for the project, we came to the realization that more than pursuing a passion, we wanted the participants to utilize a characteristic unique to their identity as Chinese-Filipinos—something that would present equally unique perspectives they could use in their field: their multiculturalism. Together, these two ideals embody what Exemplar is about, and that's really where it all began. Six months and many road bumps later, our vision has gone through a lot of tweaks and forging by fire. The essence of what we'd laid as its cornerstone, however, remains the same. We hope that the participants felt that, but more importantly, that they'll never forget it."
Culmination
In the end, the participants and managers were pleased with the outcome of Exemplar.
"It was a nice learning experience," said Avery, a member of the winning team. She shared that her favorite activity was photographing for the output creation, saying "it was fun especially with the [student facilitators.]"
"Even though we are from different schools," shared Justin, one of the participants, "our culture is one and the same."
When asked about how Exemplar was this year, Mark Yu said, "I think the participants really enjoyed the event and I think their creativity really showed."
Through mastery, practice, and research, these young writers and photographers can develop their own voices and attain what is considered a perfect model to be looked up to: the exemplars in journalism.
For more information, check out Exemplar's official Facebook page!