David Ongchoco is the founder and CEO of YouthHack International—an organization that aims to empower high school and college students to be able to hack their education, learn new skills, create physical products and add value to the world. He shares his story on bringing the startup culture to the Philippines.
In an article in Forbes, a startup is defined as "a company working to solve a problem where the solution is not obvious and success is not guaranteed." In other words, it focuses on a problem faced by society and finds an unconventional way to solve it. It doesn't follow the status quo and the standards that society have set as the norm. Crazy new ideas are welcome. In fact, they are encouraged. After all, ambitious ideas are the lifeblood of startups.
Success should not be expected but is nonetheless much welcome, and valuable experience is always gained through startups. For David, "startups are an avenue for people to solve problems at scale using technology and entrepreneurship. In a lot of ways, startups are also an outlet for people to pursue their ideas and turn their ideas into sustainable and scalable businesses." Compared to corporations, which are more established, stable, and have access to a lot of resources, startups are built on "being very scrappy" and "having the ability to try new things at a much faster speed," allowing them to discover new solutions that corporations wouldn't even think about.
Rising Generation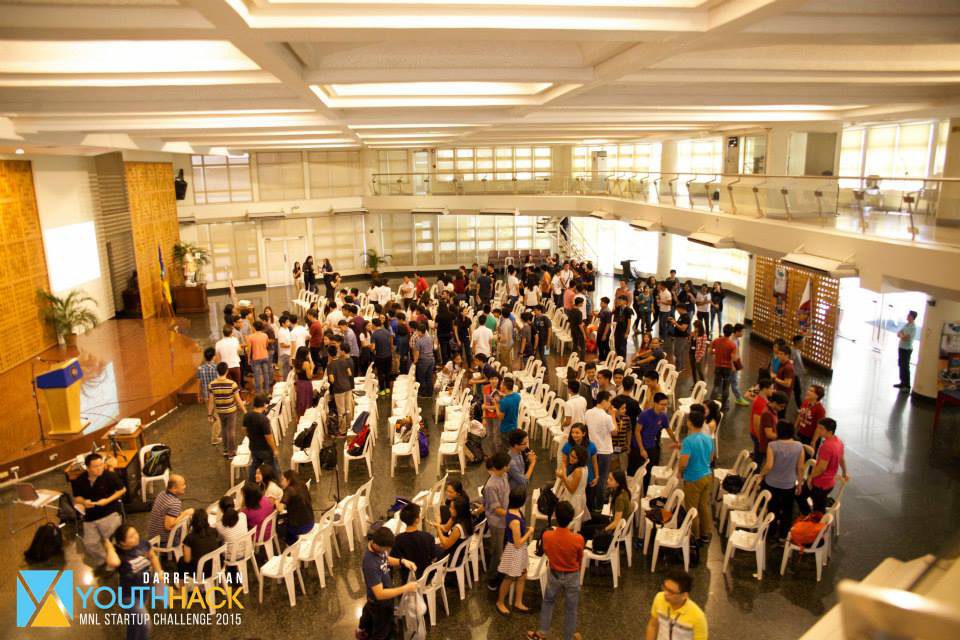 A lot can be said about the youth today, but one thing's for sure—they're visionaries, and when they dream, they dream big.  In 2014, David, then a graduating student of Xavier School, was applying for colleges in the United States when he came across business plan competitions, hackathons, and startup weekends. He was exposed to brilliant and inspiring individuals and entrepreneurs in meetups and conferences in Silicon Valley, the birthplace and nest of all things startup and technopreneurship.
He told himself, "why not bring this same culture of startups, collaboration and innovation to the Philippines?" He got an idea that he wanted to pursue and he was determined to pursue it. The Philippine startup scene itself was just in its beginning stages, and almost no one had even heard of term startup. The companies in the startup ecosystem still kept mostly to themselves then—they hardly knew anyone and hardly anyone knew them. However, this is not deter David.
Under the YouthHack banner, David then envisioned his first event to be an ideathon where high school students would come in with their ideas, create prototypes, and pitch it to a panel of judges to get a chance to develop their idea further and turn it into a working, fully-functional business. "When we were starting out, nobody really knew about YouthHack and a lot of high school students didn't know what exactly the words 'startups' and 'technopreneurship' were. So after the first two weeks of registration, there were only three teams that registered and all three of them were composed of people I knew already."
David gritted it out and brought out the resilience, enthusiasm, and gutsiness that the youth of today are known for. "With three weeks left before the event, I didn't know what to do to get more people to come. However, I came across one of my friend's Facebook photos during a summer camp she attended with all the top high school students. I immediately jumped on this opportunity and started randomly messaging every single one of them and asking them not only to register, but to also share the event in their respective school groups. With a lot of hustling and random messaging, we were able to get a total of 23 teams (19 of them showed up to the two-day event) to actually register for our first ever event."
Challenges are unavoidable and inevitable when trying out new ideas. In the world of startups, challenges are the norm. Even when you've gotten off to a good start, challenges just keep on coming your way and you have no choice but to face them head on to keep up with the fast pace of the industry. As David put it, "I guess the beauty in these challenges is that albeit being super stressful in the moment, I come out of each challenge having learned something new."
Planting Roots, Spreading Wings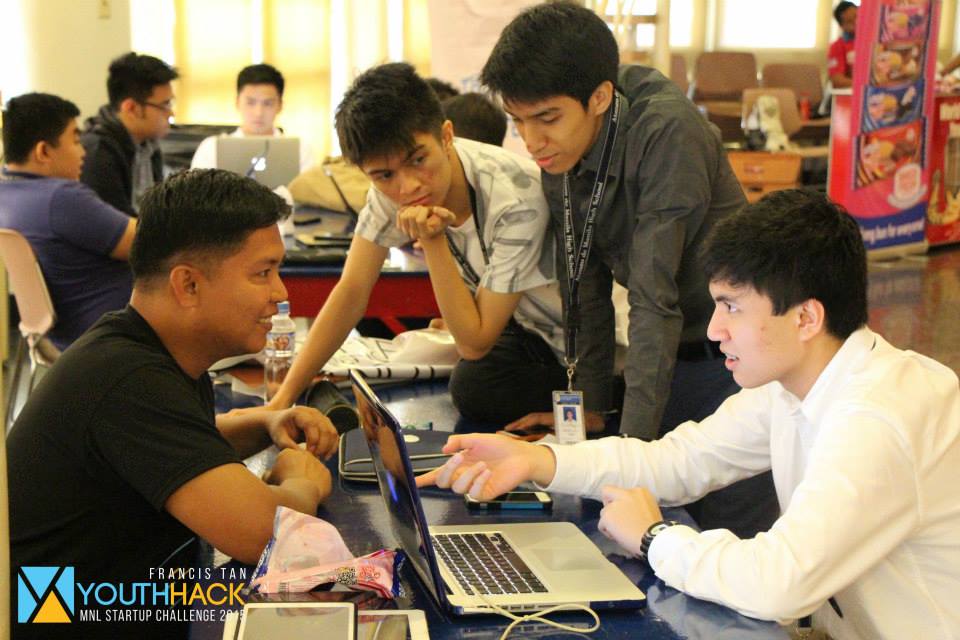 While the image of success in business are traditionally associated with old people in suits, it cannot be denied that the youth have a lot of potential for success too. They have access to resources that older capitalists don't have—time and the invigorating passion to pursue all things new. They aren't afraid to and can afford to tinker, to test, and to fail, and they gain valuable lessons and experience in the process. "[The] media has labelled [them] as the "millennial" generation, often times [with a sense of entitlement attached]. However, at the same time, because [these millennials are those who] grew up with technology, [they are the ones who] have the opportunity to use this technology to really solve problems at scale," said David.
Even when YouthHack hadn't fully taken off just yet, David said he wouldn't have wasted any time in jumping right into another of the many ventures he was working on the summer before he went to college. He didn't believe in failure, but in trying again and again to bring a change to society. Little did he know just how widely the organization would spread its wings. Now with chapters and events in Hong Kong, Bangkok, Malaysia, Sri Lanka, Australia, Italy, Korea and Philadelphia, David's dream of turning YouthHack into a global community that would empower young people is slowly but surely gaining ground and establishing a technological revolution.
"I envision YouthHack becoming a go-to resource and community for students who want to learn more about startups, technology and entrepreneurship." Even in its beginning stages, the organization has already become a huge part of empowering the startup culture not only for students but in the entire country as well. When YouthHack started, the Philippine startup scene was on the cusp of breaking out of its shell, and the exposure from YouthHack's events only fueled the aspirations of the youth even more. At the same time, it allowed for the propagation of the startup culture. "There's definitely a lot more people interested in the world of startups, and are trying to dive into the startup scene, we're seeing a lot more dedicated startup programs, investors/venture capitalists and government support as well."
David sees the startup scene expanding widely, tackling problems ranging from education to real estate to human resources, and constantly advancing in the fields of artificial intelligence and biotechnology. "[Particularly in] the Philippines, I think we'll be seeing a lot more young founders starting their own technology startups or joining an early stage startup especially since that will be at a time where a lot of the students who've gone through our YouthHack programs would have graduated already."
Grounding Passion
It's easy to get carried away with the excitement that comes with working on a startup, especially at such an exciting time as now. It's all about turning your own ideas into reality and the enjoyment and satisfaction that comes with it, and while there's much to be gained from it, it's not a glamorous job in the slightest. You'll have to hustle twice as much, to work twice as hard, and to end up failing twice as often. That's why it's important to know why you want to start a startup and that you're not just doing it because it's a cool thing now.
For David, it's okay not to know what to do. His advice to those unsure of where they want to go is to "just think about [the] issue you care about and what you want to learn about, and go from there. As long as you keep exploring, stepping out of your comfort zone and trying new things, you'll eventually find something that keeps you up at night and wakes you up in the morning." David himself found this in YouthHack and watching the students use technology to solve social problems. "I always feel inspired by [their] excitement when it comes to our events. I love seeing students come up with different ideas and pitch it to our mentors and guest investors."
More than just providing a platform for the youth to make something out of their ideas, David also envisions himself playing an active role solving social problems through startups and technology, changing the world one small step at a time. Having interned at UBER over the summer, David speaks from experience as he encourages young people to try working for a startup because of the hands-on experience you gain and of the crazy learning curve. "I wouldn't worry too much [about not immediately succeeding] because there's no one right path, and all the experiences we put ourselves in helps mold us and everything always has a silver lining." Ultimately, it's his dream for YouthHack to be a self-sustaining organization that continues to impact the youth from all over the world, and to inspire them to pursue their ideas, for many years to come.
---
The Paragon Business Summit features startups on business innovation this March 18, 2017 in the Leong Hall Auditorium, Ateneo de Manila University. Get your tickets now at tinyurl.com/Paragon2017OrderForm. Better hurry, we only have limited tickets left!
Follow the Paragon Business Summit Facebook page for more tips and tricks on business and innovation.
Written by Katreena Chang.
All photos provided by David Ongchoco or taken from the YouthHack Manila Facebook Page with permission.