Written by Caitlin Young and Nathan Lim     &     Edited by Ervin Llobrera

Perhaps one of the most-awaited events hosted by Ateneo Celadon, the Binondo Amazing Race (BAR) is a day-long affair held annually in the heart of Chinatown just a few weeks before Chinese New Year. Students from all universities are welcome to sign up as teams in groups of 6 or 7 and join in the fun!
This year's BAR theme is "Treasures in Time." Set to take place on Monday, February 5, it aims to help foster the values teamwork and cooperation in its participants by way of a treasure hunt involving a few special artifacts, each symbolizing a specific period of Binondo history and, together, holding the key to unlocking the greater journey.
But what makes BAR so special? In line with this year's theme, here is a blast from BAR's past to get to know the event's history a little better!
The first BAR was held in 2014. Despite not having a theme, the event was a success and BAR soon became an annual tradition. "I liked the food stations most because I think it's the part of BAR that most effectively shows our culture," Lean Yao, BAR's first project head, shares. He stressed how the focal point of the first BAR was various food stalls that helped BAR participants immerse themselves in Chinese culture with different types of authentic Chinese food. Thus, the standard was set for future BARs to follow—or to beat.
The second BAR was the first to have a theme, which revolved around the concept of the Chinese Dynasties. The heads—Ian Quintin, Roche Chua, and Jillian Co—made it their goal to finetune the concept of the BAR. "It was fun because we had a lot of choices and freedoms when it came to the events and challenges we could include in BAR with regards to the theme," says Ian. Needless to say, the second BAR was a success as well. The heads played around with the concept of Ancient China, trying to make the amazing race as authentic and as traditional as possible. They of course set a brand-new standard, allowing participants to immerse themselves more deeply in their ancestry and culture.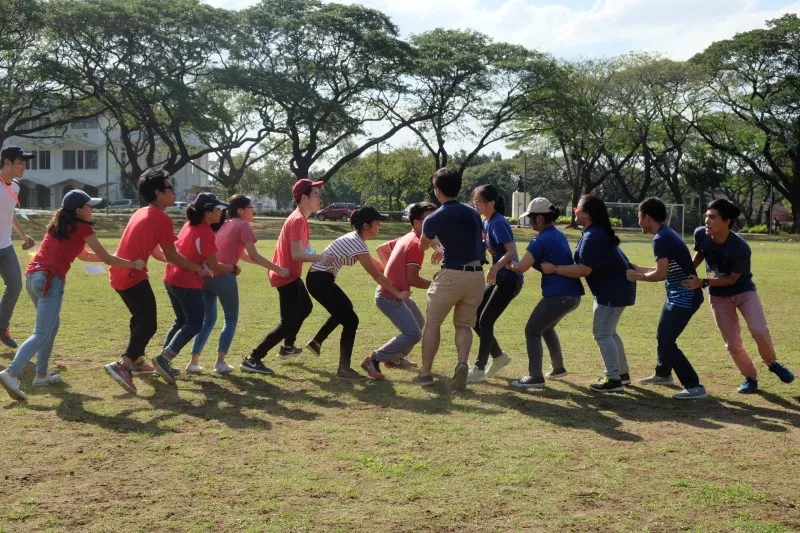 BAR 2016 participants at their first station in Ocampo Field. Photo by Quimbe Dy.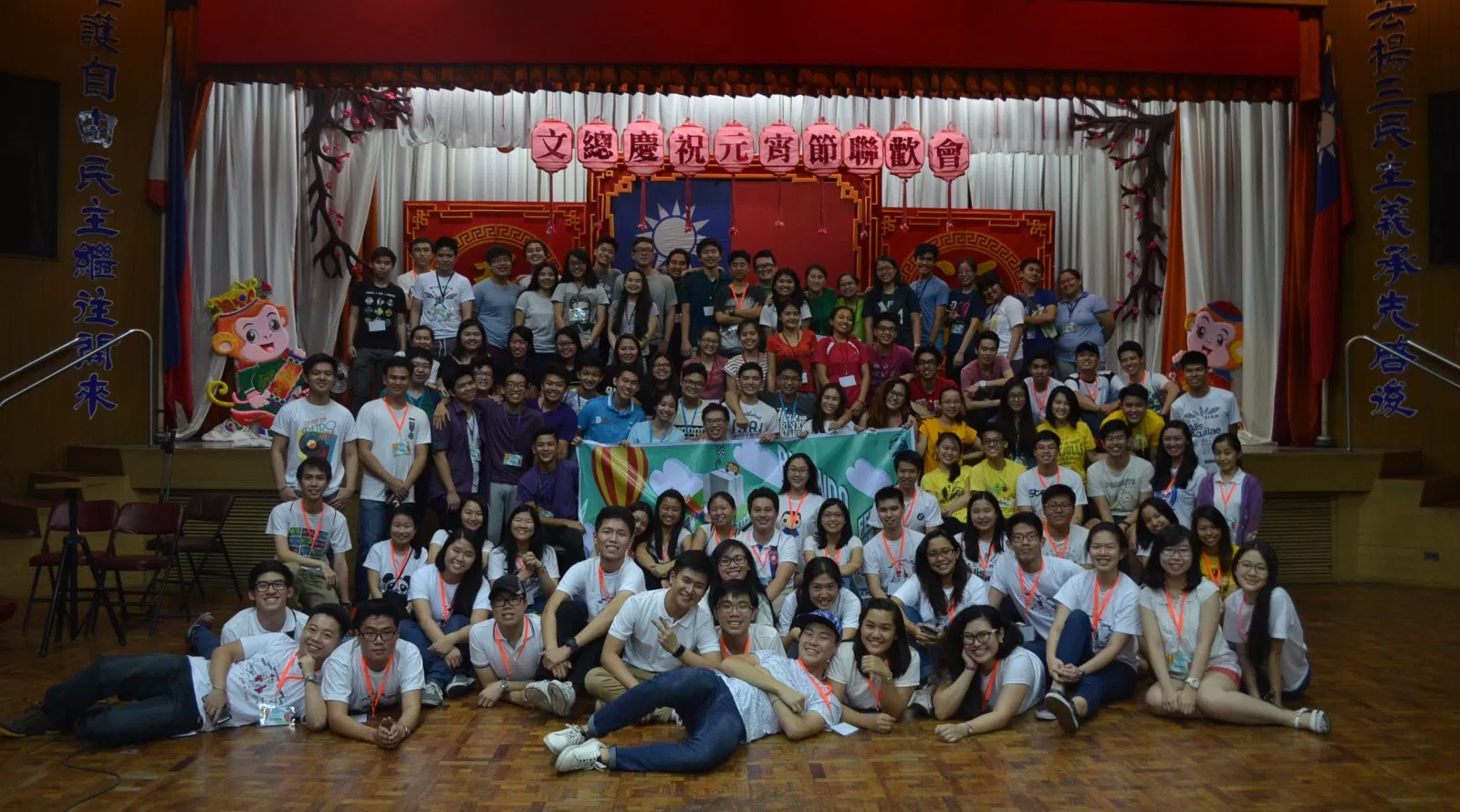 The BAR 2016 participants and team gathered all together. Photo by Joshua Cheng.
On its third year, BAR decided to go with a more abstract theme, referring to itself cryptically as 'Chinese Characters.' Led by Andre Tan, Brian Jao, and Nicole Uy, the trio of BAR heads made the conscious decision not to over-promote BAR that year, preferring to keep its theme shrouded in an aura of mystery. They based it on the ancient Chinese legend of Qin Shi Huang, who was known to have been looking for the elixir of immortality. Thus, in lieu of regular clues, BAR that year centered on its participants searching for various ingredients to complete the recipe for the elixir of immortality. To make matters more challenging, they decided to use riddles instead of straightforward directions like previous amazing races. "I wanted them to experience the sights, sounds, and even smells of Binondo. As a resident here, I experience this magic every day to the point of it becoming mundane—and I wanted to share both that…from dimsum, to Mr. Ube, to Chinese schools and 168: those, for me, are the Binondo Amazing Race," Andre Tan reveals.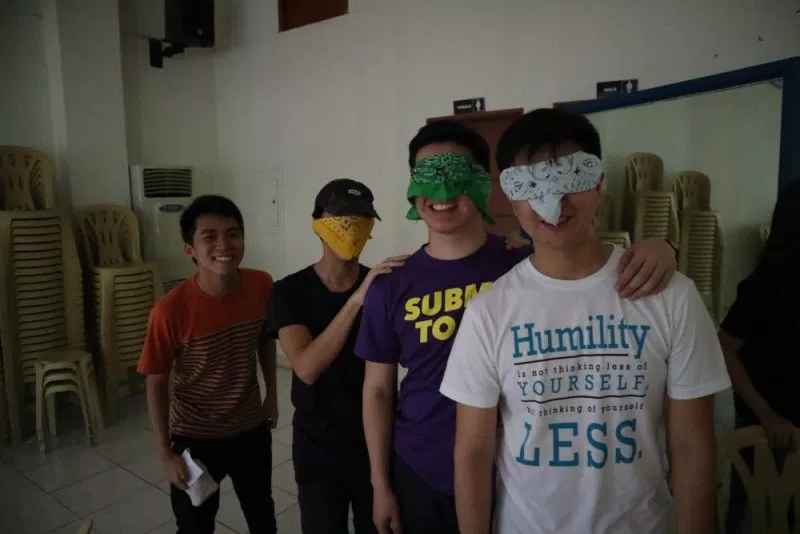 BAR 2017 participants in the middle of their station game. Photo by Isaac Cheung.
The "Warring States" became the theme of BAR's fourth year—a nod to China's feudal period. For a fun twist, participants were given several pushes and edges to make the concept of "Warring States" into a reality. They were encouraged to become more competitive, dealing with the various rivalries present in ancient times, especially old Chinese clans. However, a state is still a place where people live—it's where people gather, where people spend their lives. Project heads Janet Tiu and Joshe Tiu sought to make the uber-competitive event not only a success but also to make Binondo feel more like home. "I grew up in Binondo and, even if I sometimes get judge-y, funny comments about the place, I still think it's home," Janet shares. Truly, even BAR participants who didn't live in Binondo felt a strong sense of camaraderie and belonging during the entire duration of the amazing race.
And now, in its fifth year, the Binondo Amazing Race proudly presents "Treasures In Time," a chronological-centric race to find the hidden treasures of Chinatown. "The theme encourages us to go back in time and see what Binondo really is, as well as what it really holds, since it seems as if we're losing it already," states current BAR head Carrie Co. "It's about going back to Binondo's roots. My BAR journey, after all, started with this drive to share Binondo's story. I hope this BAR would be a step closer to my personal advocacy of "saving" Binondo."
With countless clues to search for and a myriad of untold quests, BAR's "Treasures In Time" is  surely an event that you wouldn't want to miss! Curious? Well, you'll have to join to see what this year's BAR has in store for you! All will be revealed in time. The clock is ticking, so sign up now at www.tinyurl.com/BAR2018SignUps.