Teachers are often the unsung heroes of our everyday lives as students. Ateneo Celadon's Teacher's Appreciation Week, in honor of the great Confucius' birthday, aimed to change that once a year by putting the spotlight on the faculty of the Ateneo de Manila University. Held from September 15–19, nominations and voting stations for teacher awards were located all throughout the campus.
The winners by student votes for the departmental category included Jose Ma. Edito Tirol as Best SOSS Teacher, Darwin Yu as Best SOM Teacher, Clark Kendrick Go as Best SOSS Teacher, and Roy Allan Tolentino as Best SOH Teacher.
Other awards given were the Most Wanted Teacher Award to Miguel Lizada, Friendliest Teacher to Christopher Peabody, Most Legendary Teacher to Fr. Adolfo Dacanay, S.J., Forever Young Teacher to Anne Marie Topacio, Most Memorable Teacher to Ambeth Ocampo, and the Funniest Teacher to Ariel Diccion.
Each of which, received a framed certificate, a Schützen notebook, and a 500-peso SM gift pass.
Students drew lots for the prizes for their nominated teachers that included backpacks and gift certificates, while all the faculty members each received a customized lanyard based on his/her department, personally delivered by students.
Miguel Lizada of the English Department, shared on winning the Most Wanted Teacher Award twice in a row, "I'm honored because I know it's an affirmation of appreciation, but I do know with considerable amount of humility that there are other teachers equally or even better than me in terms of delivering the quality of teaching."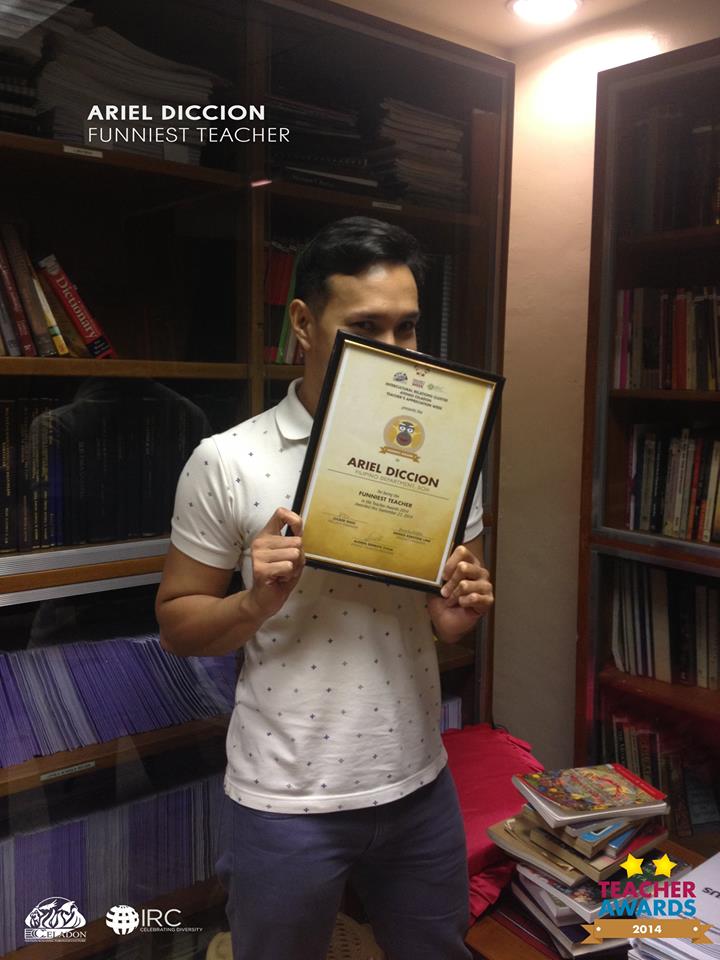 "Students appreciate that their teachers could "let down their hair" figuratively speaking in class and still be effective teachers," Funniest Teacher, Ariel Diccion of the Filipino Department said. "As a teacher, what I find fun is when I see my students nodding in realization that they understood the lesson. When I say fun, it's gratifying for me."
"There are teachers who seem heartless, teachers who seem to enjoy killing us with every quiz or paper, but deep down we know that our teachers truly care for us students." One of the project heads, Denice Law, explained. "They make teaching look easy, but we can imagine the hard work of research, note taking, and checking papers, among others, that goes on behind the blackboard. And acknowledging and thanking teachers for all their love and hard work is what the project is all about."
The week-long event allowed students to show our appreciation to our everyday heroes and instilled smiles on the faces of the faculty.
Written by Faith Ong