Written by Patricia Jose     &     Edited by Joel Lim
Having spent his undergraduate years in the Ateneo taking up a degree in Environmental Science, Sir James Araneta decided to take up teaching the subject in the university as well. Known for his calm and quiet nature, Sir Araneta chats about the joys and perils of living and surviving college life, and his inspirations both as a former student and a current teacher.
On his college self:
He would describe his college self as a relaxed person who focused more on his relationships with others. A big part of that, he would say, would be due to the community of Ateneo. "It's not just focusing on academics but also enriching your life through organizations and friends. And a good relationship with your teachers as well."
He was active in extracurricular activities as well. "I had my work organization which was Environmental Science Society. Most of my friends' orgs would be in the Ateneo Chemistry Society. And I was active with being part of the Ateneo Science Guild, under the finance department. It was a group of science orgs that were to be managed."
He remembers the time when Ateneo wasn't as populated as it is now. There were plenty of spots to relax much like now, except there's much more traffic, not just with cars but with people as well.
His favorite memories would range from doing the thesis process in senior year and spending time with his blockmates doing field work. Although he wasn't a dormer himself, he would visit his friends in Cervini Dorm, or even those who lived across Katipunan. "It was one of those years that you reflect that after this year, you're moving on to the next chapter of your life," he mused. "Which is after college."
As of now, he and his block still keep in touch, usually through Viber or other social media apps.
"Unfortunately we don't get to do the get-togethers often, but we maintain the close friendship. We're able to meet, but not as a whole block. That's what professional life does to you," he ends chuckling.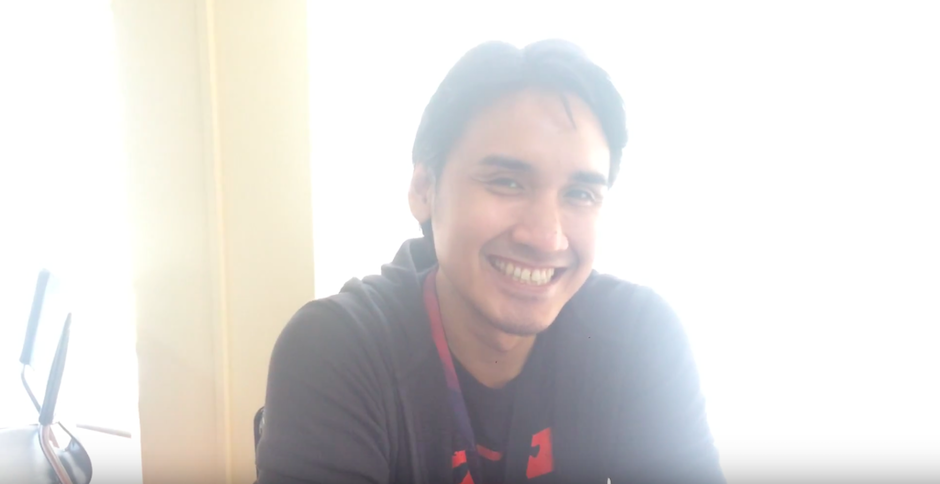 On college and inspirations:
"I would say one of my mentors would be Dr. [Rene] Claveria. He was my professor and now, co-faculty as well. Professionally, he was my teacher. And even in our personal lives, he was a good model to be a family man and I respect how he also focuses on his children as well. That's how I sort of gravitated towards him, since he has that characteristic." He recalls this particular story that was imparted to them in class: "Life is like a juggling activity. The rubber ball would be your work, so you can actually not catch that because it can just bounce back. But consider your family as a glass ball. So in this juggling activity in life, don't drop that ball."

"I didn't have any regrets in college. But looking back, now i realize that the main reason for your being in school is for the academics. Yes, you can find a balance, but you should have more percentage invested in your academics. Even though you really don't like to do it, you can't get away with ignoring school. It's important, because that will actually form you to be a better person as well. When you graduate, your degree; your training will help you in improving yourself in the future."

"I remember Dr. [Emilyn] Espiritu once told us during one of our subjects that you have to have integrity. This is especially so, in terms of environmental issues. It's going to be a very complex world out there, and sometimes you can also be in conflict because moral issues are quite tricky in terms of how you resolve them. So, integrity and stay true to your principles. The Ateneo education and formation is actually quite useful in this world."

Thank you for supporting us during Teachers' Appreciation Week last September 25-29, 2017! For more information, follow the official TAW page on Facebook!