Article by Abigail Sofia Sze
Edited by Regiena Siy and Caitlin Anne Young
One of the hit dramas that took over social media by storm this year was the Chinese drama, Go Ahead (以家人之名). The 46-episode drama centers around an atypical relationship between three young children who share a sibling relationship as a product of their complex pasts. The viewers are taken into a whirlwind of emotions as the three main characters journey from childhood through adulthood while carrying wounds of their unconventional familial past. Average as it may initially seem, at the heart of the series is the idea of family, from the title "以家人之名" itself which translates to, "in the name of family". And although the Chinese culture has long shaped our constructs of family through the "Blood Is Thicker Than Water" culture, the story of He Zi Qiu, Ling Xiao, and Li Jian Jian teaches us that family can be labeled otherwise. Each 40-minute long episode is filled with warmth, sentiments, fun, laughter, and even accounts that show us the good and ugly facets of family.
The Uncustomary Familial Relationship
The entanglements of fates begin as Li Hai Chao, father of Li Jian Jian, is introduced as a widower who runs a noodle shop in a small village. While being matched to He Mei, who happens to be the single-mother of young He Zi Qiu, he grows fond of the little boy and is soon left the custody of young Zi Qiu, whom he treats as his own son. Eventually, with the arrival of Ling Xiao's family in the new neighborhood, Father Li also ends up taking Ling Xiao in for meals as a way to coax the young boy from the endless quarrels of his parents who, soon after, settled for divorce leaving young Xiao under Father Li's care while his workaholic father earns for a living. From there, viewers are given a glimpse of the beauty and pain of Li's unconventional family formed as each character struggles with their own emotional wounds.
1) Li Jian Jian taught us that family is not construed by societal norms and standards.
Growing up with atypical living arrangements, the three children, Xiao, Zi Qiu, and Jian Jian often face sour judgments from numerous tattletales in the neighborhood. However, Jian Jian's optimistic perspective is what stands out throughout the whole drama. Albeit many elderly who would constantly question her father's choice to raise kids that do not possess any blood ties with them, Jian Jian confidently shuns them by simply acknowledging that more than being bound by blood, she has a family brought together by love. As she says in the series: "As long as we look after and support each other, then we are family no matter what others think."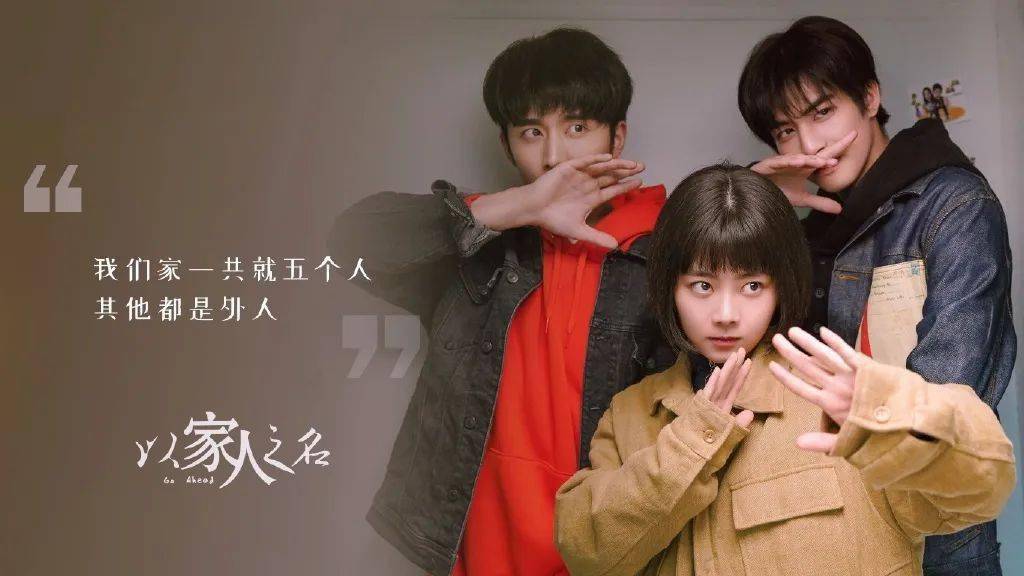 2) The drama taught us to reexamine the childhood anthem, ⟪世上只有妈妈好⟫ ("Only Mom Is The Best In The World") with its great empowerment towards single fathers like Li Hai Chao.
Coming from troubled and dysfunctional families, the lives of the three children are entangled with one thing in common–they lost their mothers. Jian Jian having lost her mother from illness, while Zi Qiu and Ling Xiao being abandoned by their own mothers. For these three, their worlds revolved around their fathers. Having shared the same experiences, they found the love they longed for from Hai Chao and He Ping, fathers of Jian Jian and Ling Xiao, who unconditionally poured out their love and support into raising the three children as their own. For others, mothers bring life to their worlds, but for these three kids, their fathers are their world.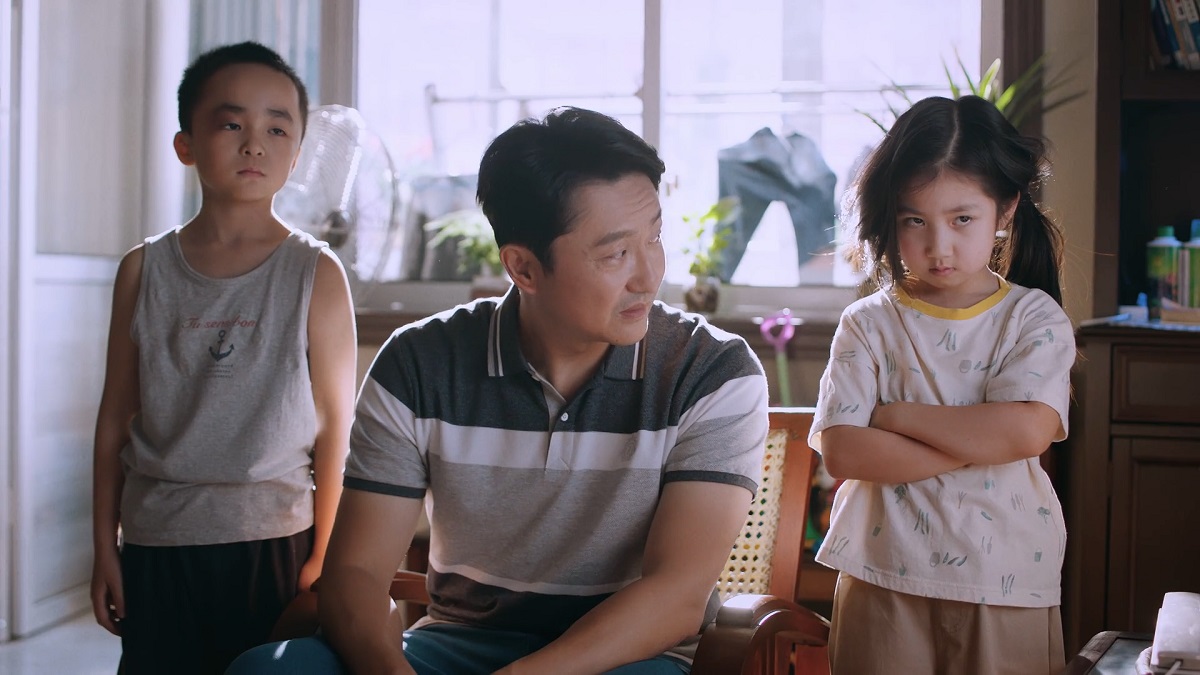 3) The unconventional family showed us the beauty of eating together as the purest expression of home.
The dinner table scene has been one of the most recurring and heart-warming scenes throughout the drama, more so when the story draws us back to the same dinner table even after nine years. Here, the viewers are shown that in wherever path life traverses us, our destination points us back home to where we belong. Comfort is best found at home with family. Just like the drama depiction, the dinner table served as the place where these characters found acceptance, love, and healing.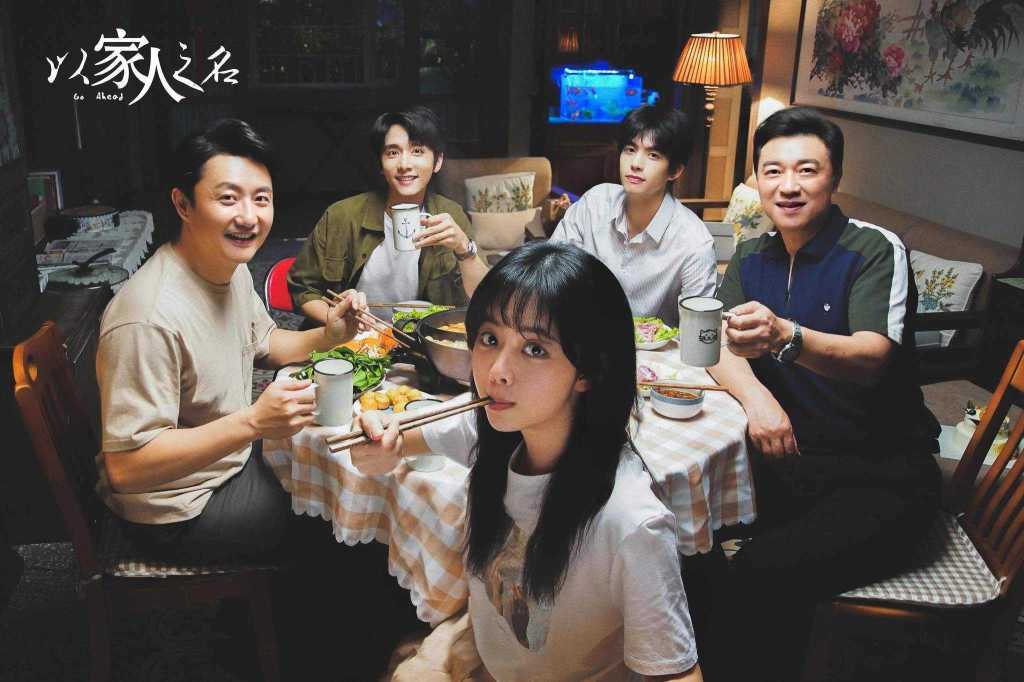 4) Jian Jian, Ling Xiao, and Zi Qiu made all of us ponder on a different perspective of 孝 (filial piety).
Ling Hai Chao's, or more commonly known as Li Ba (李爸), relationship with his three children reflected how the Chinese value of filial piety is more than repaying our parents–it's not a debt we need to pay. Akin to the drama depiction, all three children still find their way back to their father-figure Li Ba despite returning to live with their respective biological parents. We see that "孝" is a value instilled and cultivated with love and time.
5) Li Ba taught us that patience and compromise are part of growing up.
Growing up and learning to go are some of the most painful yet honest realities not just in the drama, but generally in life as well. The drama taught us the art of patience–the patience of a parent towards his child, the patience to wait for those you long for. Having known that he would be able to give a better future for his son by letting him go, Hai Chao's late-night conversation with his son Zi Qiu prior to his departure truly opened our eyes to the love a parent can have even for a child who is not his own, trusting time to reunite them in the future.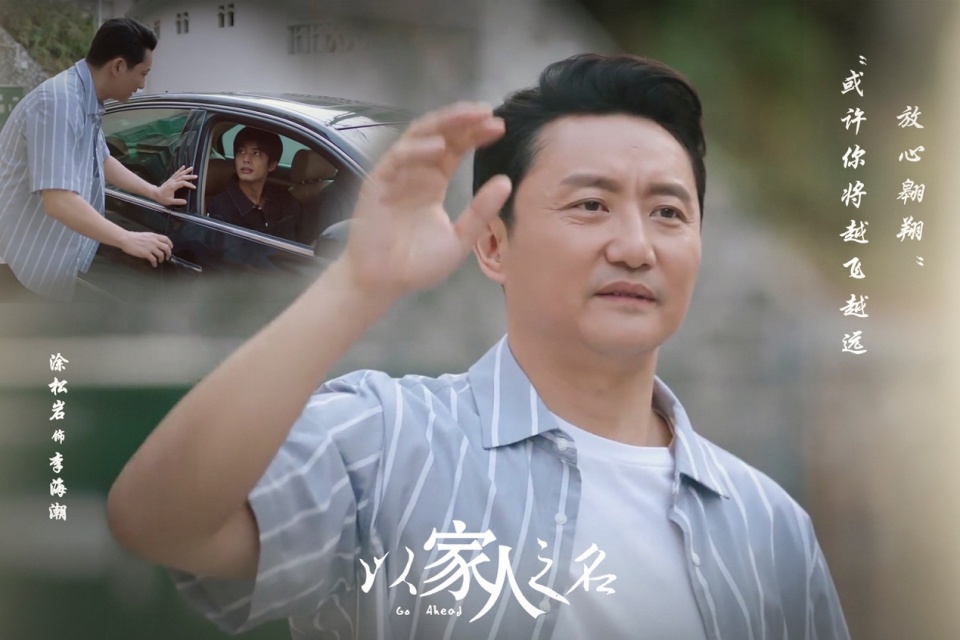 The drama is not one to give drastic plot twists but it truly is an emotional roller-coaster ride. It takes on a piece of every element we may have at least encountered once in our human existence. More than that, it brings us back to our own definition of family. Although we are cultured to believe that blood is definitely thicker than water, we are also called to see that family does not necessarily have to be by the flesh. Likewise, blood ties without love and support is merely but a broken home.
This article is brought to you by the Documentation and Publications department of Ateneo Celadon and Elements Magazine on Facebook: https://www.facebook.com/CeladonElementsMagazine