Written by Hazel Lam and Ehry Chua.      Edited by Matthew Yuching, Denise Joaquin, and Gideon Tan.
Photo Header by Timothy Tia, Janela Gaw, Jerry Feng
Awkward encounters, messy arguments, or missed chances are the foundations of any relationship. These moments happen so often that they are featured in practically every romantic film ever made. Despite this, at the center of every relationship stands the connection between those two people. No matter the excitement or frustration, the indifference or fondness, people are connected in ways that make them unconsciously hold onto each other. The complexities of a relationship show that love isn't a bed of roses; it has its highs and lows, and not every moment will be filled with butterflies in your stomach. There will be quarrels that end in kisses or heartache. But what precisely makes relationships last is the bond that only the couples share with each other.
Ateneo Celadon presents this year's Rose Sale which revolves around the theme of "Connections (If You're Looking for a Sign)," inspired by the origins of Chinese Valentine's Day (七夕 Qixi Festival). The legend is rooted in a romantic story of two lovers that turned into the brightest stars of constellations located on the opposite sides of the galaxy. The two lovers can only be reunited on the seventh day of the seventh month of each year. On those days, celebrants recalled the loyalty of love and wish for happiness.
This year, Rose Sale aims to share the culture of love to the members of the Ateneo community by providing them an avenue to connect and show their love to the beloved people in their lives whether it may be family, friends, or that special someone. This year's Rose Sale uncovers the stories of people undergoing the different stages of love.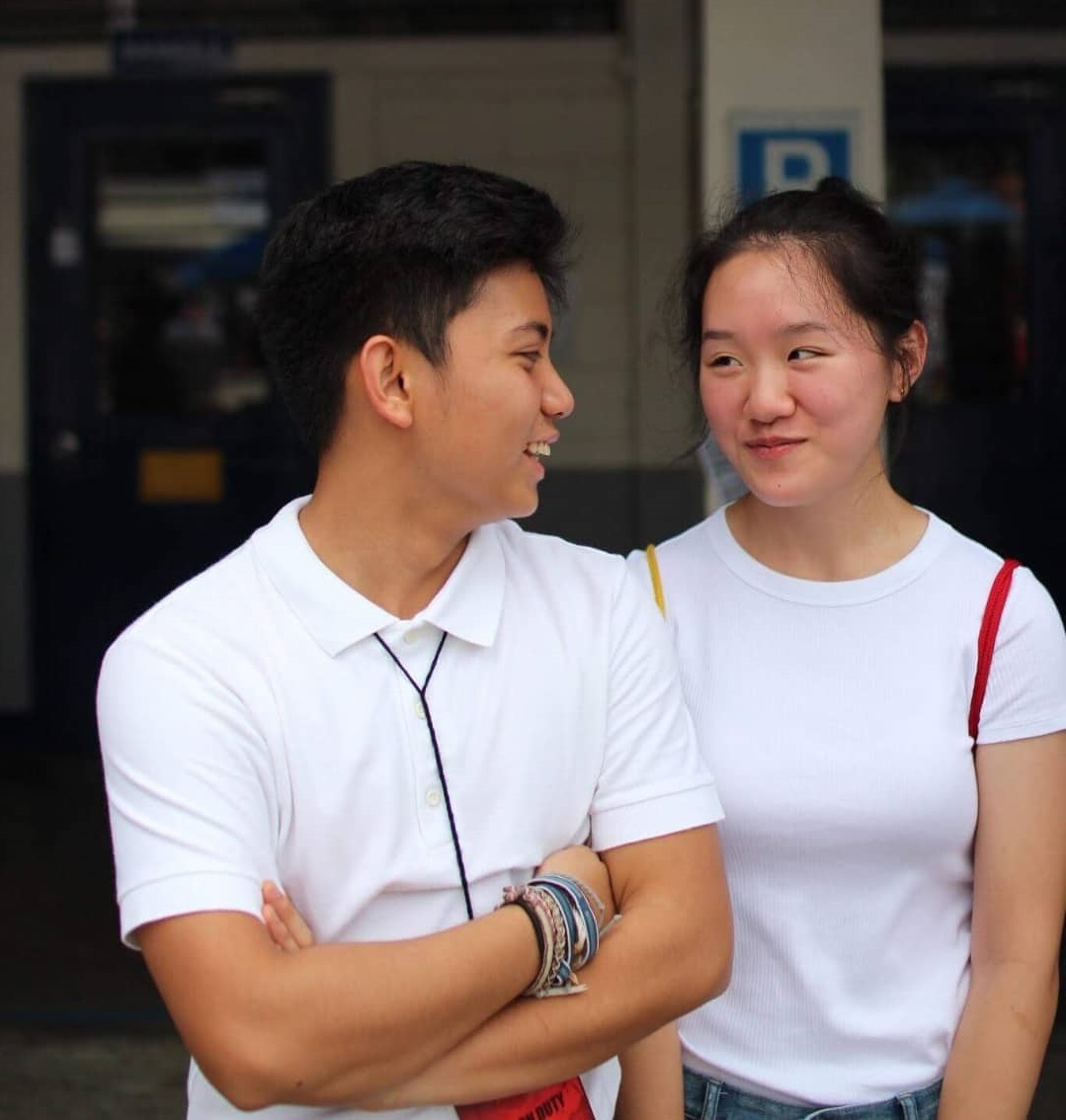 Every relationship starts out unexpected. Everyday mundane action we do may suddenly turn into something else. And like most times, we never realize how significant these people will be for us in the future.
" … he [Leaam] bought a siopao and he was like "You want some?" And I was like, "No, it's okay."  You know when you don't know them and you're just like I'm hiya no. And [then] he was like, "Sige na."  And so I bit into it and there wasn't any asado in there; all I bit was the bread…and when he was done with it, he crumpled [the siopao wrapper], and then he threw it to another end, and I looked, and I was like "WUT", [but] he didn't actually throw it, he just tricked me multiple times. Yeah, that was the first time we met."
-Hannah Sy
And when the moment finally comes, sometimes there doesn't have to be a special occasion for you to know that you want to spend your life with someone. Sometimes you wake up one day, and you just know.
"… One day, I just couldn't hold it in anymore. I just had to say it regardless of whether she like me or not. When I woke up [that morning], I thought to myself that I like her and I have to let her know, but then I'm okay if she doesn't return [my feelings]. If she doesn't like me back, it's okay. I just want to make it clear for the both of us that, you know, I liked you."
-Gian De Jesus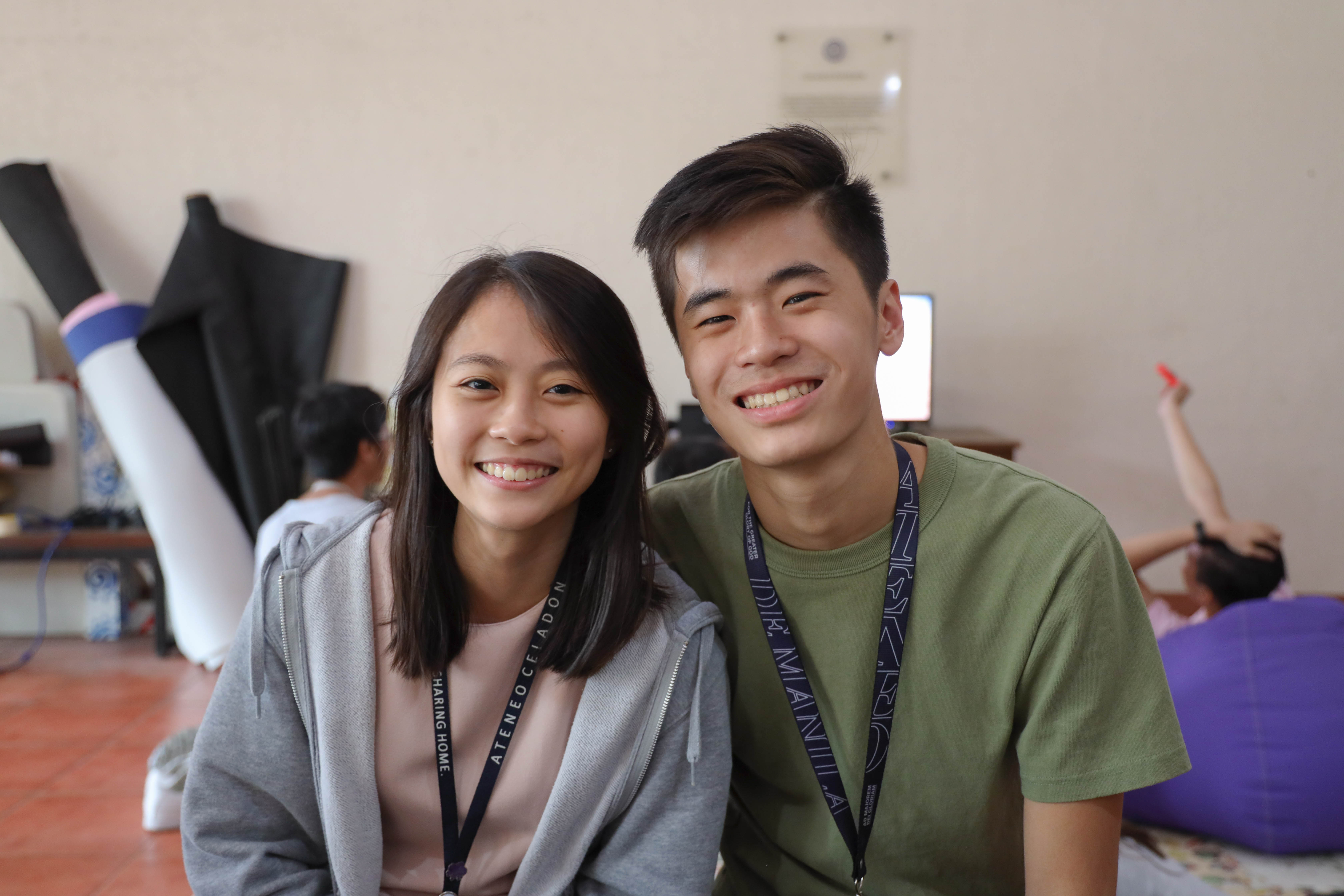 Just as no two people are alike, no relationship will ever be the identical and so each unique experience that they create leaves a different kind of mark in the lives of the couples. And so, each person describes their relationship differently.
Kenric: "For me adventure… We went to JTA [Junior Term Abroad] kasi together so we travelled around Japan. [We had to] do groceries together and eat together… and so we did a lot of things together…"
Lara: "Patience, because I feel like he's been there with me and I guess it's not a pretty word to include but it's something to me that's very important and a key part sa relationship, and [it's] something I appreciate the most."
Kenric: "For me, Eleven. We're both thin, so we're classified as that. Our friends and my family… [call] us that. For us, [in] our relationship we eat a lot and [we] try to get fat together."
-Kenric Kok and Lara Lee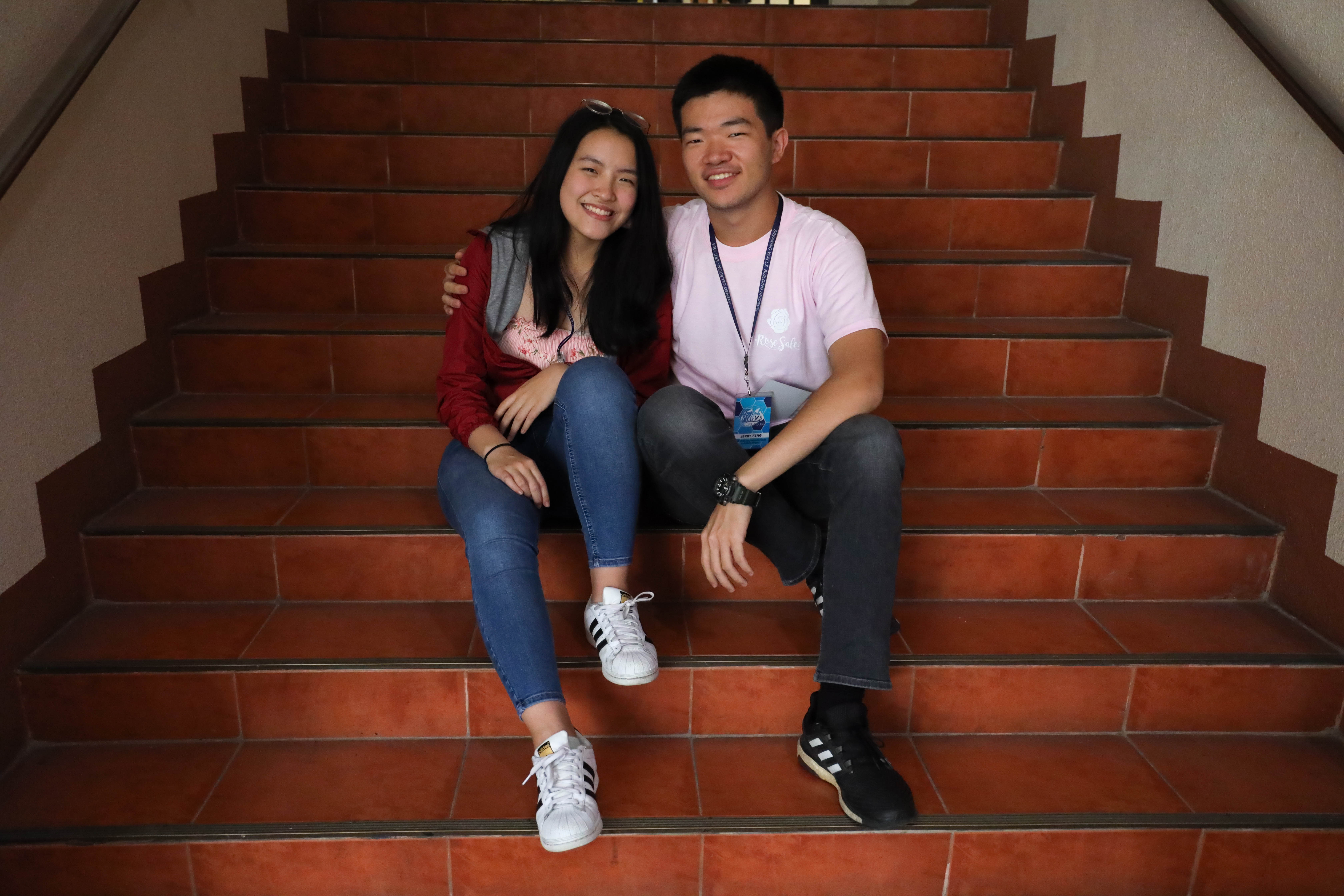 But in the end, all relationships aren't perfect. Problems may arise and create doubts among those involved.
Jerry: "… I was her interviewer and her faci in the GA [General Assembly] so I wasn't sure on how to approach this kind of feeling in this kind of situation and… there were also uneasy times where I was like what should I do now? Like times wherein I wanted to approach her more, but I was afraid of attracting attention."
Janela: "… I didn't know how to approach it like would people think "He's your head, sipsip ka lang eh" and then of course, being new to everything, like all the attention, [I feel]  kind of uneasy with the attention because [of] the fact that it just started, and everyone's sort of putting a pressure on it na."
-Jerry Feng and Janela Gaw
Through the thick fog of complications, though, a light shines. Problems are, of course, just hurdles that provide the couple opportunities to learn each other's perspective regarding different matters and to develop a deeper relationship.
"We just talked it through and we really set up new standards to our relationship; we compromised. That way she [Hannah] gets what she wants and I get what I need."
-Leeam Cheng 
There may be no clear-cut way of dealing with relationships. It's not something that prescribes to a manual, but to those who are starting out or struggling with their relationships, may these words of encouragement from those who are in a relationship help.
"Don't look for a relationship. [Instead] be more open or more sociable to each other or anyone … You gain more friends, you gain more people that you can trust, you gain more people that you can be with in the future. That's the important thing."
-Kenric Kok
"Be honest and be yourself but don't be yourself all at once. Show a person a part of who you are, and when they grow to love you for you, you show them more and more of it and then [in the end], it'll be their decision if they still want to love you for who you are."
-Leeam Cheng
"Your partner is your best friend, first and foremost, so … don't be afraid to talk to them about anything. Trust is important."
-Gian De Jesus
"I feel like they should just go for it and you never know what you could actually lose and you never know what's going to happen and for those who are in a relationship I guess communication is key."
-Janela Gaw  
What counts the most between people is that each holds onto the thread that connects them and remembers that first glance, that earnest smile, or those significant words that made them realize that the ties between them are something worth taking the fall for, despite the peer pressure from others or even personal struggles. After all, attempting to grasp the complexities of a relationship—whether it be one that has lasted for years, or one that has just started—is no easy feat.
Ateneo Celadon is holding its annual Rose Sale this February 11 to February 14, 2019. Send a sign and show your love as Rose Sale brings you flowers, stuffed toys, and postcards. Witness the stars align as Rose Sale brings love and happiness to the Ateneo community.
If you're looking for a sign, this is it.