Written by Caitlin Young,  Edited by Denise Joaquin and Matthew Yuching.
Photo Header by Patricia Dy.
Last September 28, Celadon members joined together to celebrate the annual Mid-Autumn Festival.
The event, which was held at the 5th floor of Rizal Library, was chock-full of fun games and surprises. Hosts John Matthew Yuching (2 AB COM) and Chynna Sta. Ines (2 BS ME) engaged the crowd with their witty repartee, effectively hyping people up for the event.
The program kicked off with performances featuring several homegrown talents, such as Stefani Santos, Jasmin Tiu, and Aurie Buenaobra. Joshe Tiu showcased his saxophone and guitar skills, and Joshua Tan played on the keyboard. All wowed the crowd with their music.
Those who attended the event also had the opportunity to win prizes prior to the dice game with some fun games. First of was a ball-shooting game that symbolized the original Mid-Autumn lore of the original Chinese hero—a skilled archer named Hou Yi—who shot down nine of the original ten suns. This was followed by a mooncake-eating contest, wherein participants got quite competitive, much to the laughs and cheers of the crowd.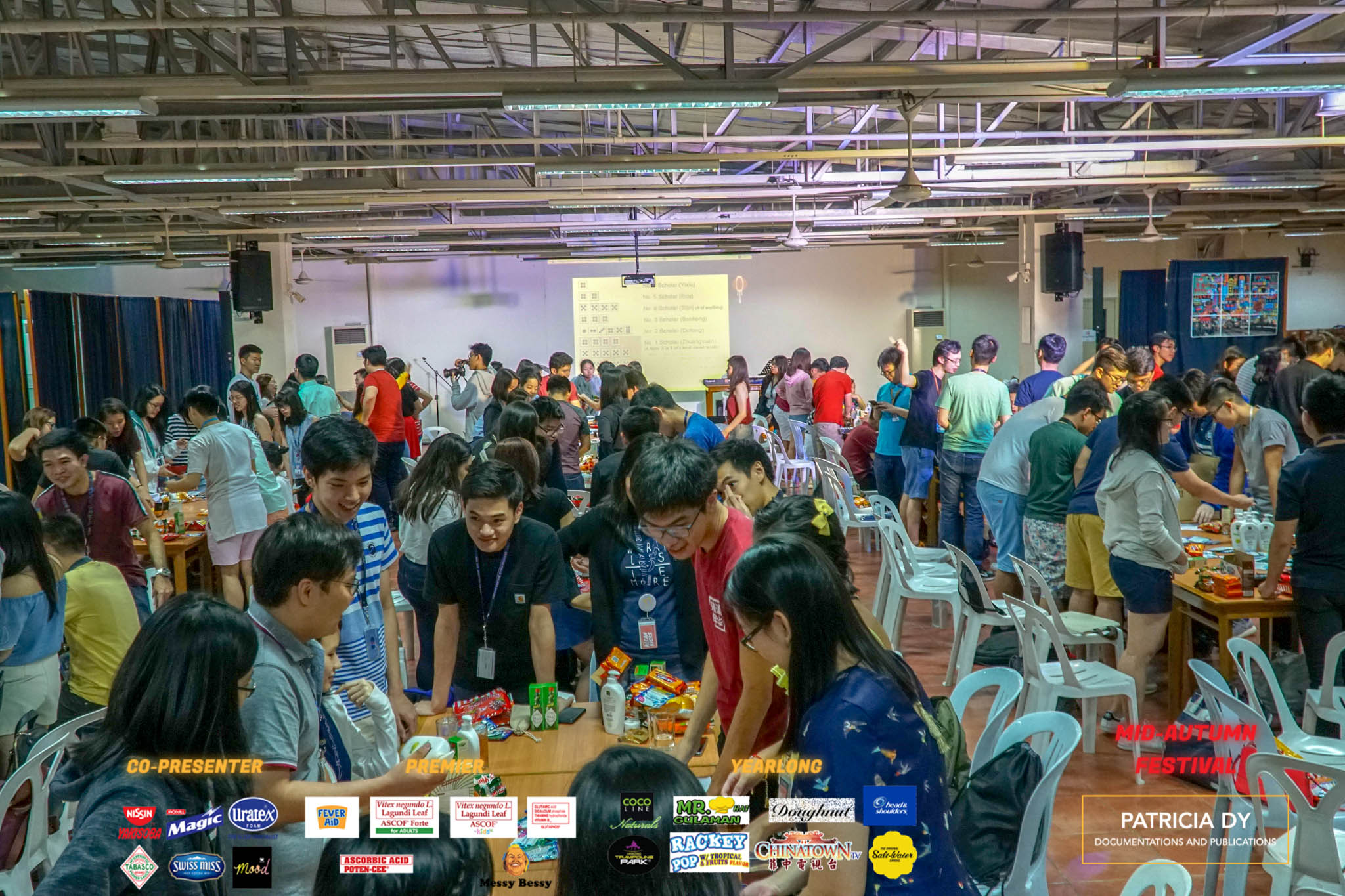 Once the performances and games were over, dinner and drinks were served. With that, attendees were given the chance to chat and mingle with one another. Then came the highlight of the night: the much-awaited dice game.
Breaths were drawn and cheers were shouted, as each person tested their luck and attempted to score their highest every time the bowl came their way. With each roll of the dice, participants gave their best shots—and their best wishes—all of them vying for the much-coveted first place: Chong Wan.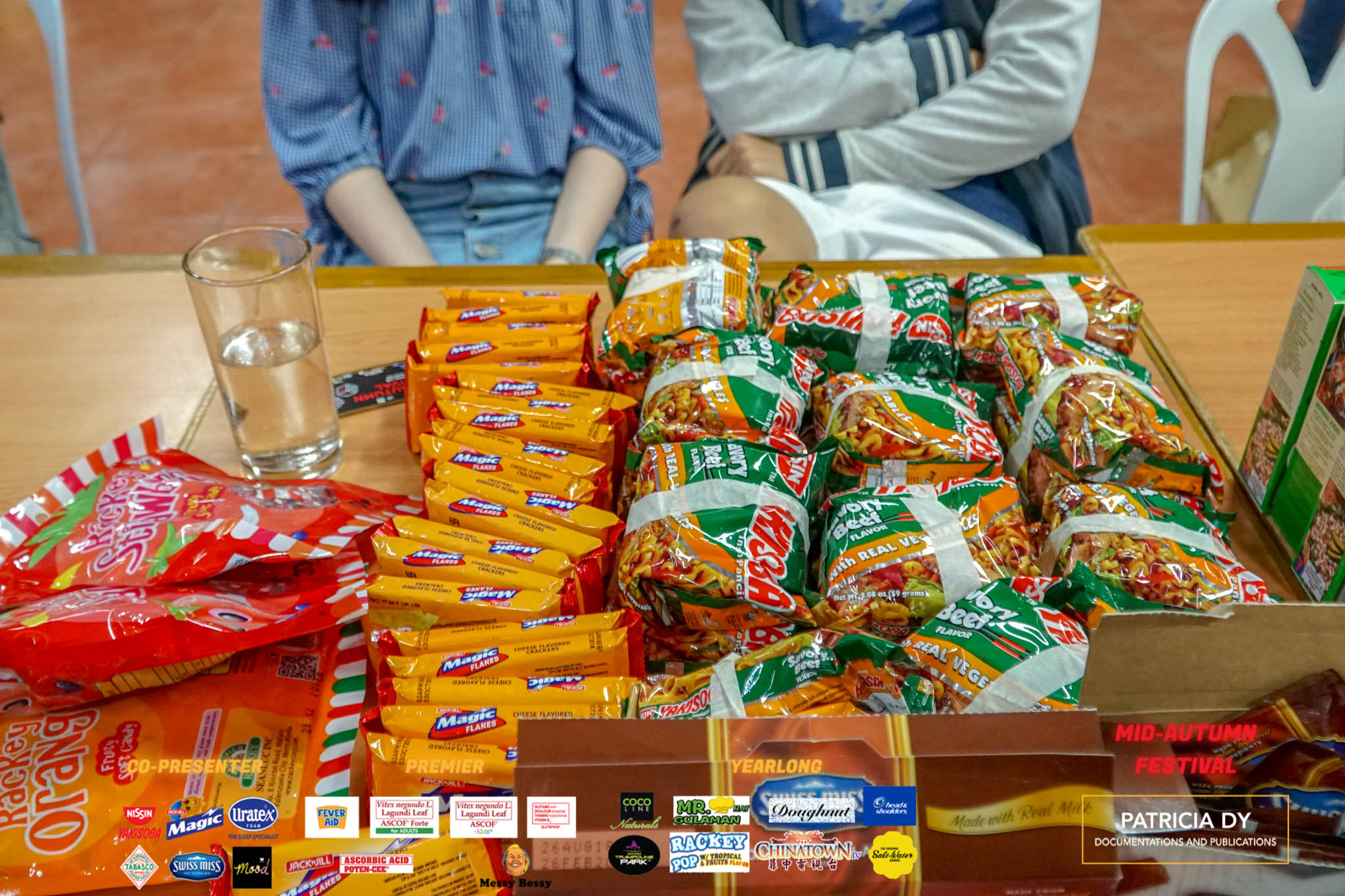 Whether or not the participants carried off the Chong Wan or just a mixture of the various prizes to be won at the event—shampoo sachets, packets of candies, earphones, bottles of hot sauce, instant noodles, and even power banks—it was safe to say that the event was a success. Memories were made within each table—each one named after a street in Hong Kong—as attendees were able to strike a pose and keep a snapshot of the night at the photo booth station.
On the overwhelmingly positive response to the event, MAF Head John Andrew Chua (2 BS ITE), along with his co-head, Deanne Tan (4 BS LM), shares their gratitude on all those who attended, stating, "We would like to thank everyone who made MAF the success [that] it is."
Here's to a fun and prosperous Mid-Autumn Festival, indeed!