The first time I'd ever heard of a mooncake, I remember wondering how someone traveled to outer space and managed to bake a piece of the moon. Clearly, I took the word "mooncake" too literally. It was only a few years later that I found out what they are actually made of. Hint: it's not the moon.
Traditionally filled with lotus seed paste or red bean paste, mooncakes are usually eaten together with family members during the Mid-Autumn Festival (MAF). It is to symbolize the union between the family as well as  to honor the moon. These days, however,  they are typically just given as gifts during the MAF season. There are now numerous and new exciting or weird flavors to try with the recent trend of re-imagining and recreating traditional treats with modern twists.
Lotus Seed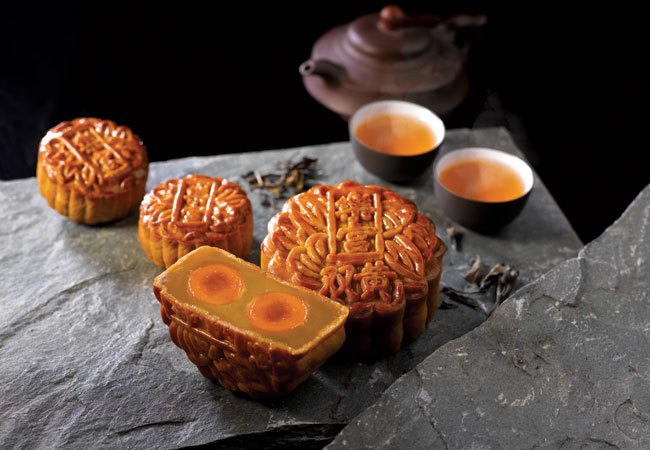 Consider taking a bite out of this longstanding mooncake flavor if you like sticking to more traditional ones. It is one of the most common mooncake flavors yet some who aren't too familiar with traditional Chinese food might still find these odd. I should warn you: lotus seed paste is considered quite a luxurious filling; therefore, it's not cheap. There's a reason why this flavor has remained popular throughout the dynasties: aside from having an aromatic taste, it is also good for the heart.
Seafood
Enough of the sweets, let's get to the one savory flavor on my list.
Because they're filled with seafood, expect these mooncakes to be salty and fresh. They're pretty expensive too, because of the two ingredients they are filled with: abalone and seaweed. If you're a Chinese-Filipino who frequently goes to Century Seafood Restaurant or Gloria Maris, you're probably familiar with abalone. For those who aren't, it's essentially sea snail. Hearing about the ingredients used already makes me curious enough to want to try this, don't you think so?
Ice Cream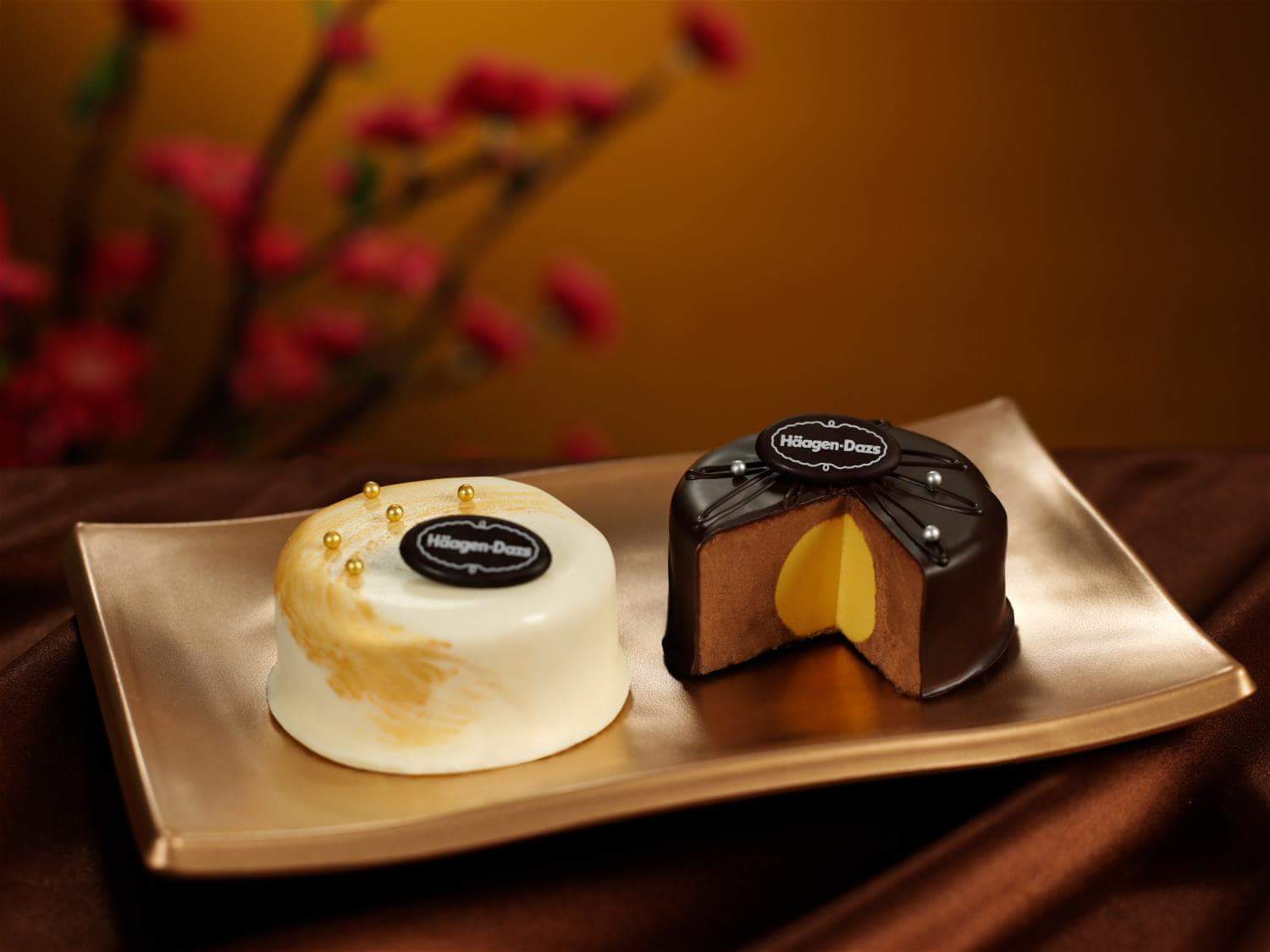 This one isn't weird or unexpected, but who doesn't love ice cream? This one's perfect for the summer. With a shell of chocolate wrapped around creamy ice cream, it will certainly satisfy your sweet tooth.
Bird's nest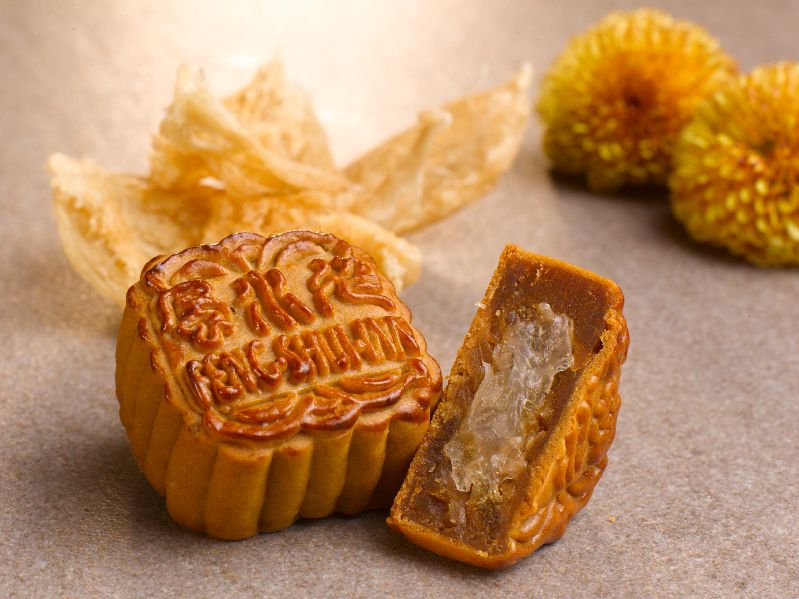 You might be wondering whether or not bird's nest is edible. It is—don't worry.
This mooncake has a delicious custard filling with slivers of bird's nest in the center. It's perfect for those who want a balance of traditional and modern tastes in one bite, and it's also full of nutrients thanks to the bird's nest, which is hailed as a "superfood" among the Chinese. Unfortunately, you can also only get these in Singapore.
Strawberry Lime Margarita Truffle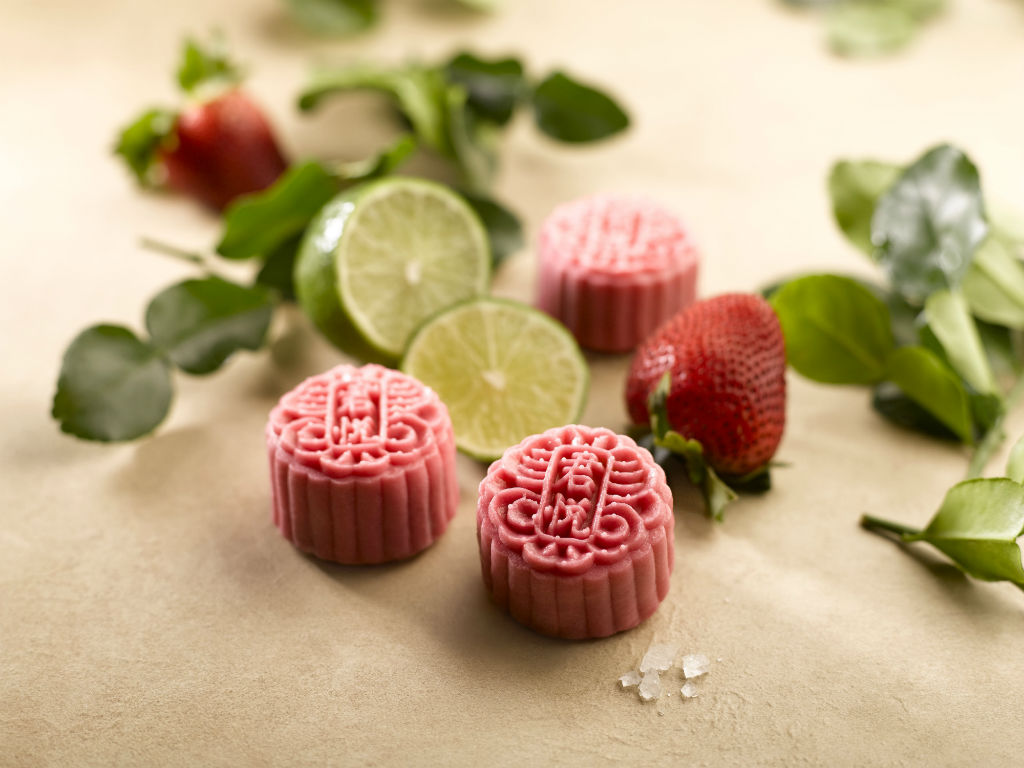 If you're looking for something more adventurous, maybe this one's for you!
The strawberry lime margarita truffle can be found in Singapore.Some people may not find it appealing due to the tangy flavor of the lime, but, it will definitely be loved by those who love anything citrusy. The strawberry flavor, on the other hand, when mixed with the lime, provides a punch of sweetness, thus making it such a refreshing treat. If you're wary about the alcohol, don't fret because you can barely taste it.
Written By Ann King