Written by Hazel Lam and Ehry Chua.      Edited by Matthew Yuching and Denise Joaquin.
Photo Header by Jerry Feng.
The stars have aligned and the constellations shone bright as the time came for everyone to celebrate and express love to others on this momentous day. Ateneo Celadon presented its annually-held Rose Sale that lasted from February 11 until February 14. All over the Loyola Schools campus, there were ribbon-wrapped flowers brilliant with colours, cards hanging off each and every flower, and stuffed toys being sent by the cupids. The shared culture of love could be felt not just among the people giving flowers but from the people working behind the scenes and providing the avenue for people to show their love to those near and dear to them.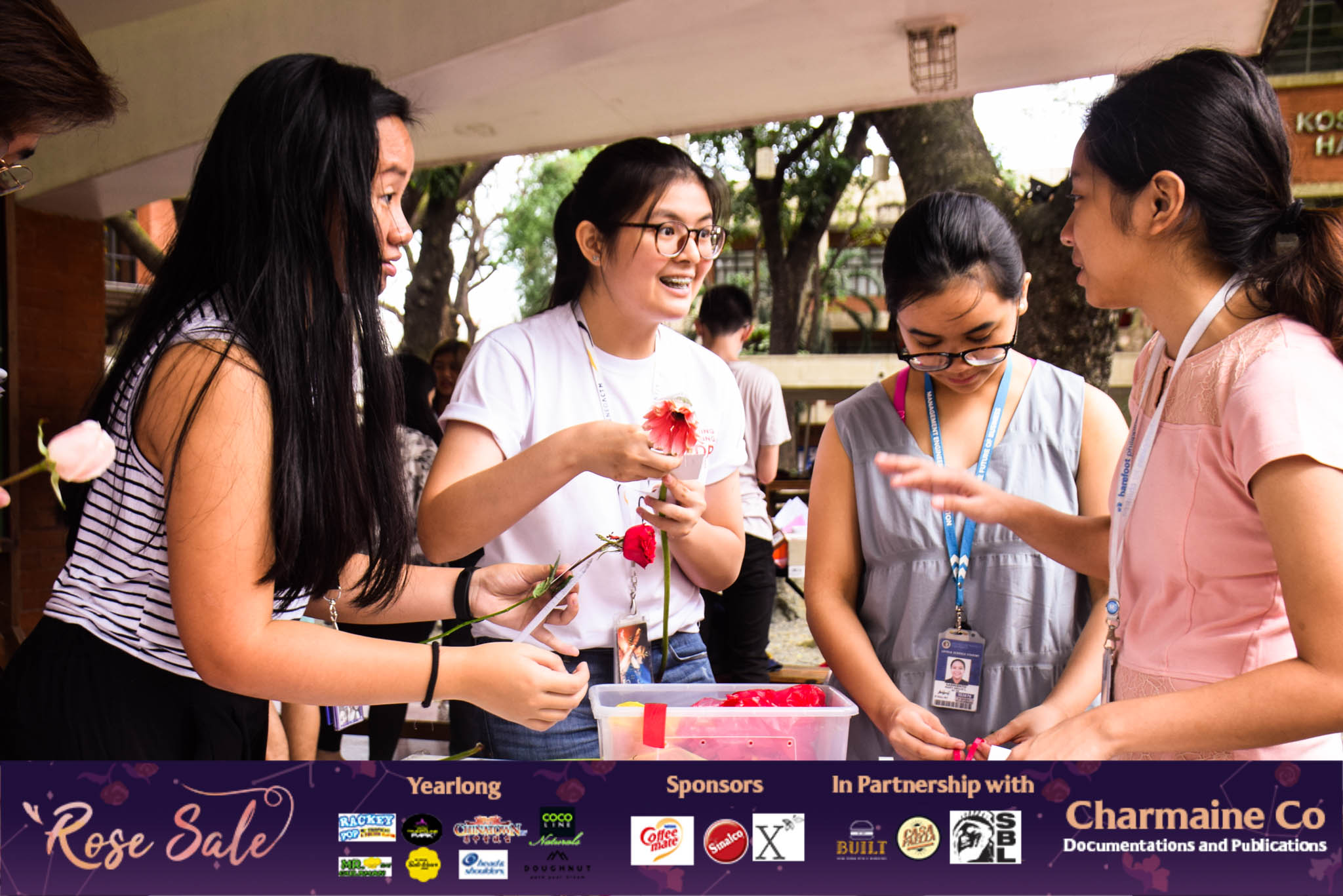 We share these moments with the people we love. Busy schedules and distances would not keep people from expressing their love for one another and the Rose Sale was a testament to the fact that love perseveres. Holding hands, sending flowers and giving kisses on the cheek are just some of the ways people express their love for someone.
"To my girlfriend, I decided to give something different. Ann and I were talking about flowers, and she felt bad because people pick the flowers to give to others, and the flowers die sooner or later. As a joke, I said that instead of a flower, I'll [just] give her one petal since it does less harm to the flower than actually plucking the entire thing from the ground. She thought I wouldn't really do it [but] I did. I bought one pink rose from Rose Sale and requested for the cupids to deliver [the] petal  to her. Everyone thought I was crazy for doing so -because who would give just one petal right? The cupids ended up doing it, and Ann absolutely lost it when she got the petal. She messaged me instantly laughing at what happened. I did end up giving the actual pink rose to her a few hours later when we met up and she laughed even more."
-Gian De Jesus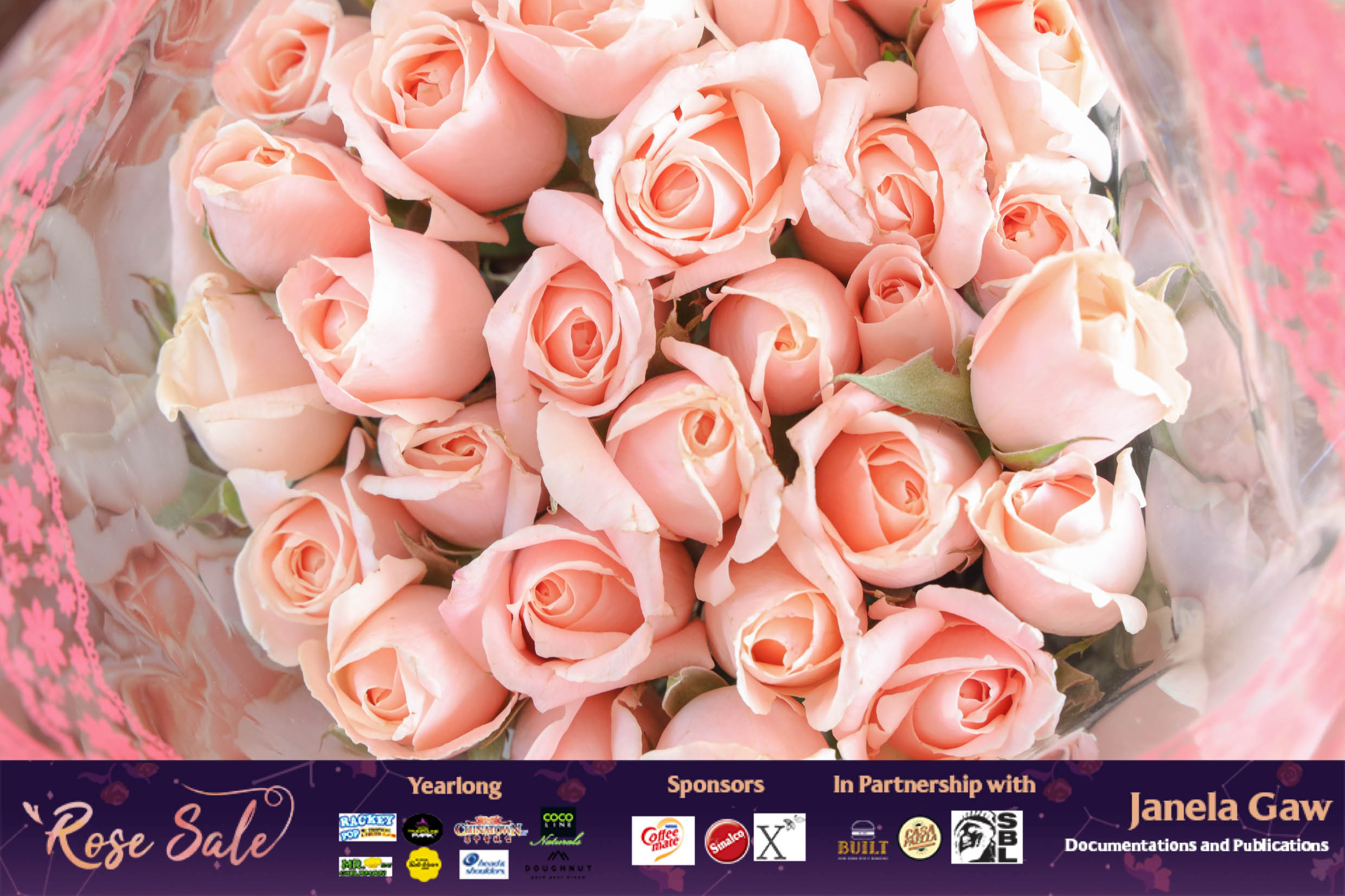 But of course, love is not just a matter of romantic sentiments- that is what's so beautiful about it. The mere word could open up a vast ocean of meanings. These gifts of flowers and stuffed toys are given to the family members and friends in our lives who deserve to know we care.
"A few months ago, I became a facilitator for an LDP [Leadership Development Program] group called TimChi… Long story short, I fell in love with this group and I can really say that I am proud of them, they went over and beyond my expectations. During Rose Sale, my partner thought of giving flowers to our "kids" which I totally supported but my wallet did not. [Despite that,] I thought that maybe with this small gesture, we could remind them that we would always be here for them."
-Timothy Tia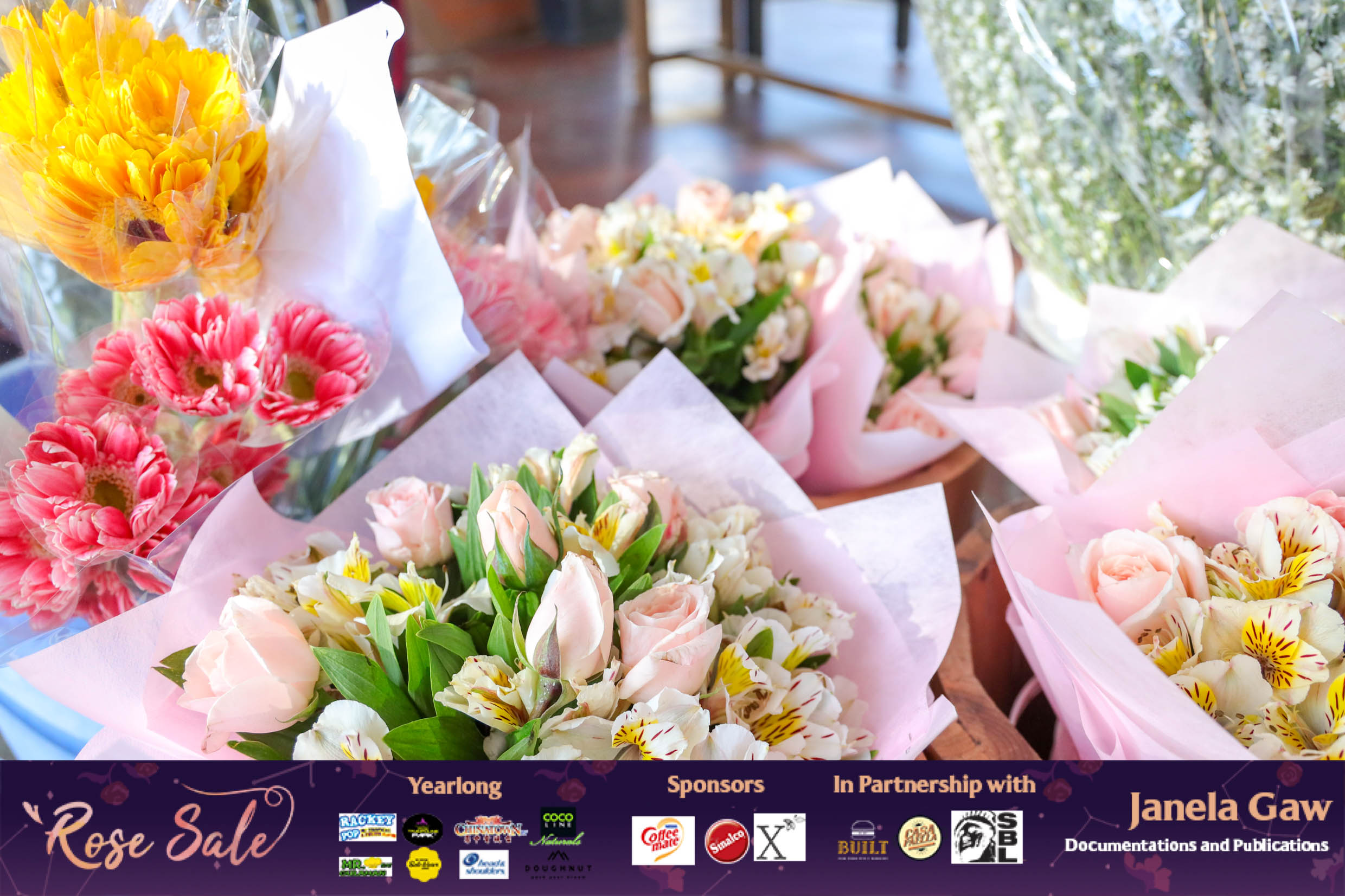 "[I] love my family a lot, so I gave my mom a bouquet and my two sisters a small teddy bear each to show my appreciation for them. I personally gave my mentee, Jamie Lao, a yellow daisy because I think that flower captures her happy and bubbly personality."
-Gian De Jesus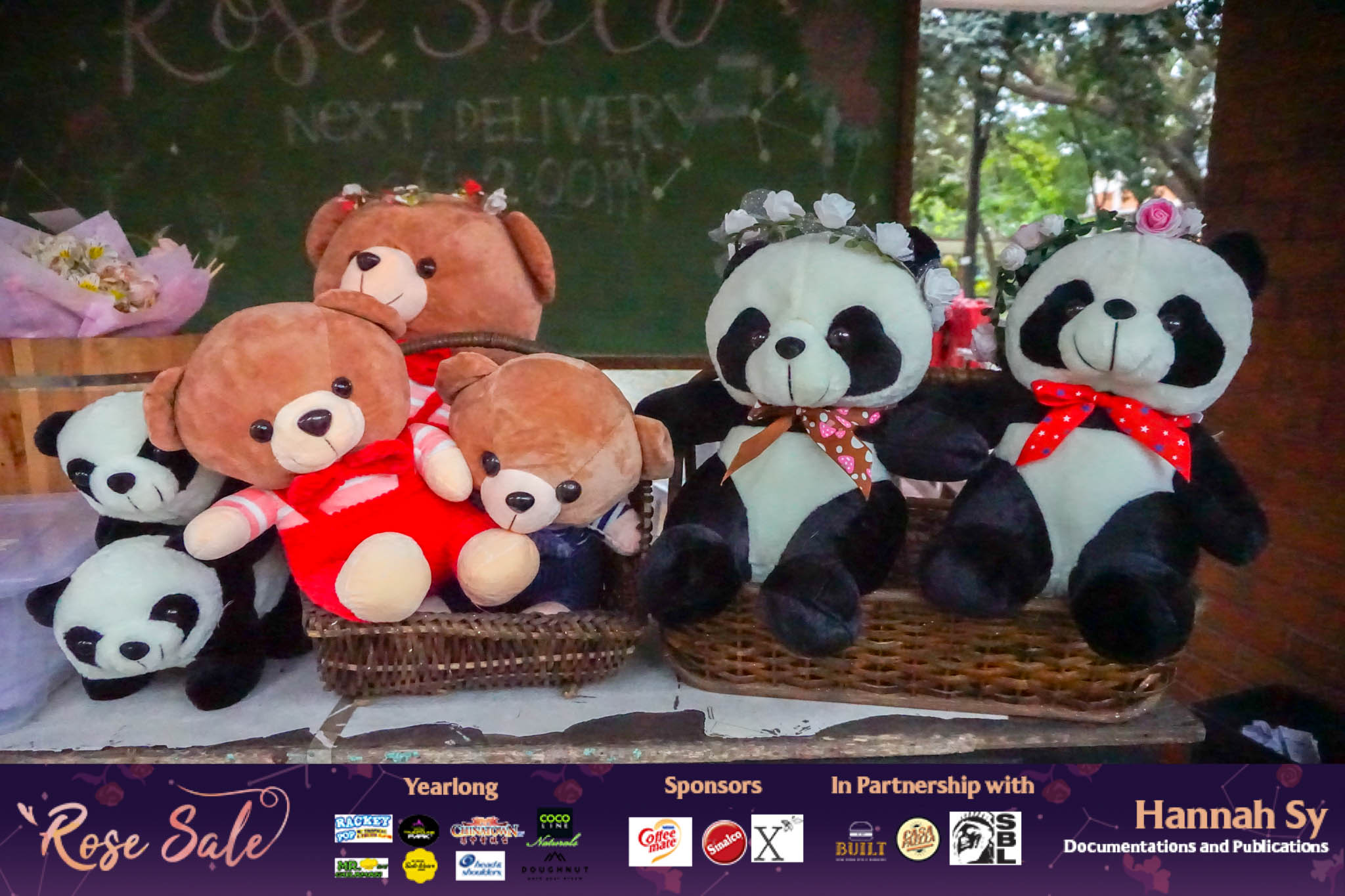 And those who received these gifts were met with feelings of gratitude. As these tokens of love were given, the feelings of the giver were attached along with them. Although the actual gift may just be temporary, the memories that accompany them remain forever.
"I'm mostly a chill person. I don't [really] get super kilig, but [of course], I'd be kind [of] kilig cause someone actually thought of me …Whenever I receive stuff, it's really just wow cause I have that thing to remind me of that particular moment. I'm the type of person [that] keeps things to remind me of certain moments."
-Ann King
At the end of the day, the blood, sweat and tears of those who worked behind the scenes were not in vain. Despite being tired, seeing the happy faces of the customers made everything worthwhile.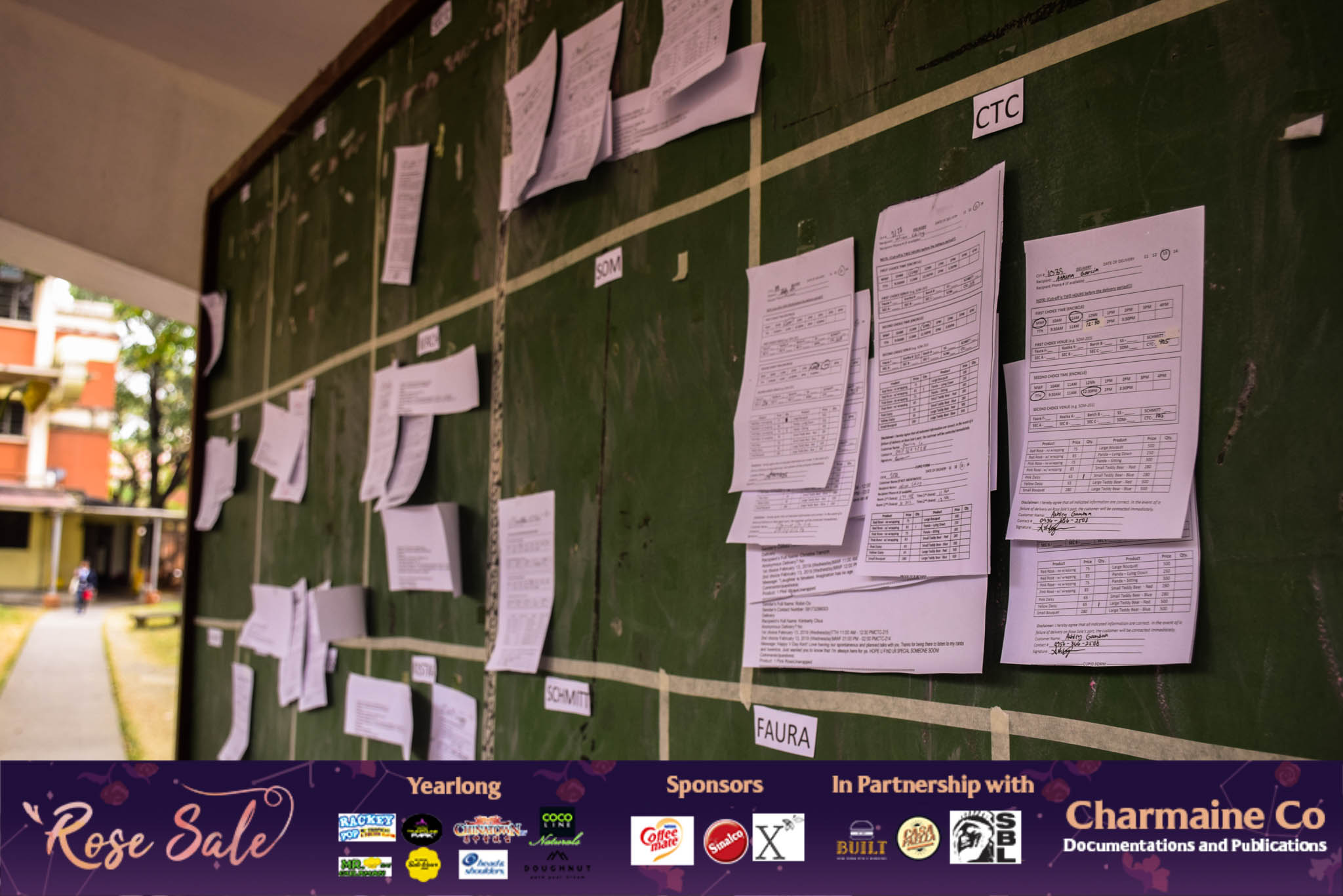 "I joined Rose Sale because it makes me happy to see how the simple concept of a flower can make someone's entire day better. I also joined Rose Sale because I love [the concept of] love, [which is why] I specifically joined DocPub [Documentations and Publications] … I wanted to be able to capture that feeling of love and happiness. Despite being stressed these past few months, when the event finally came, I felt the rush of excitement around me because we all knew that the flowers we would sell would make someone feel special. This week definitely made me feel tired, but yet so heart happy and fulfilled at the same time."
-Janela Gaw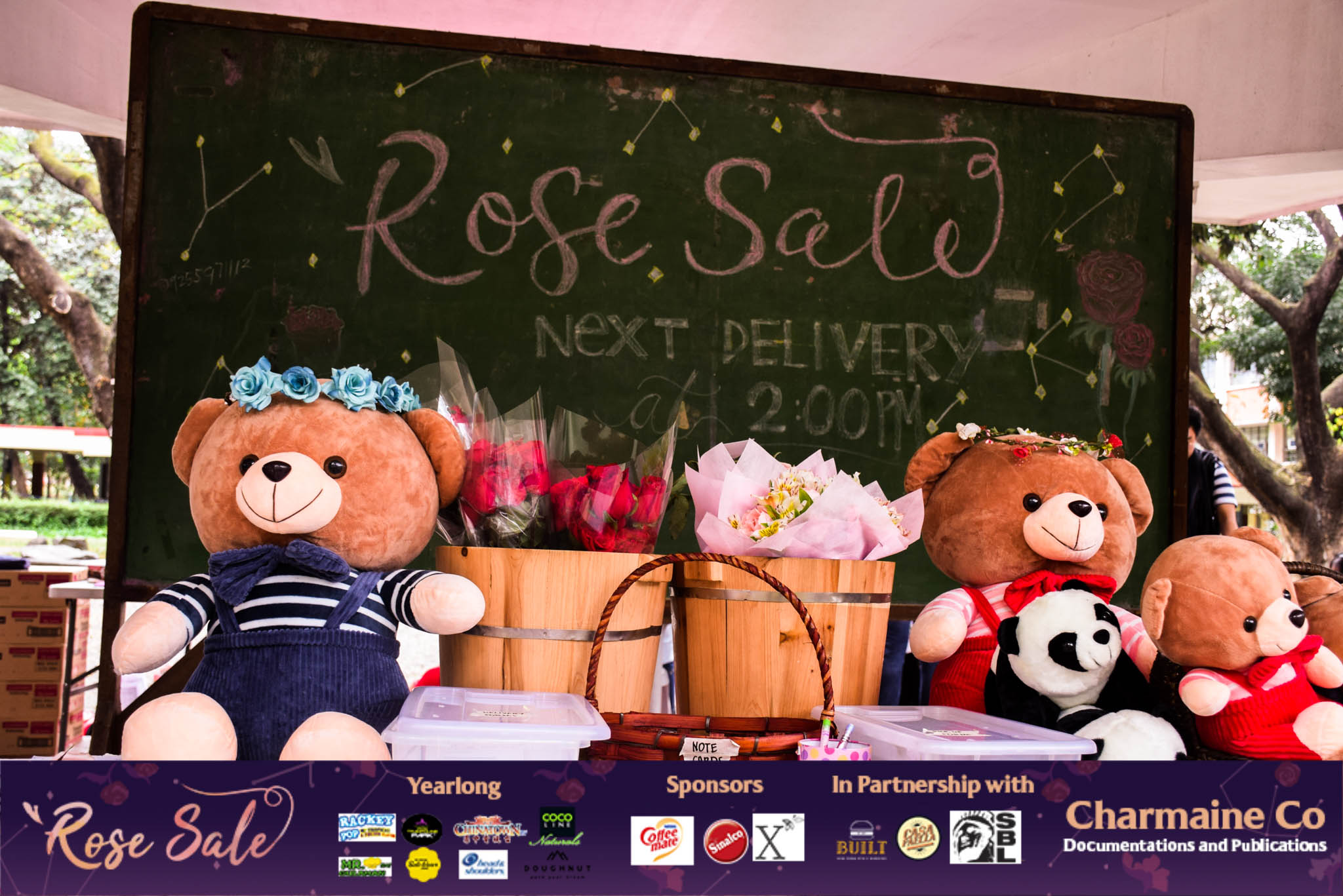 As the days go by, the stars may shift, flowers may wilt, and time may pass, yet our attachments bloom in ways we may never understand and what matters is that we saw the sign and took our chance on things we never thought we would do in the past. Hopefully these same bonds we have made make our lives shine so brightly they set the sky ablaze full of stars that are unimaginably radiant.