Article by Matt Frederic See
Edited by Regiena Siy and Caitlin Anne Young
Most of us can probably agree that 2020 was a difficult year to process. On one hand, it paved the way for new means of online interaction and ventures. On the other, it was filled with what seemed to be an endless longing for face-to-face conversation and outside interaction. As the year draws to a close, Christmas vibes are now in full swing. Despite the unique circumstances this year, the holiday season is still filled with decorations, parols, and most importantly, songs that spread good cheer. But who was responsible for bringing Christmas music to the Philippines?

Jose Mari Chan's song "Christmas in Our Hearts" has become a staple in everyone's Christmas playlist. However, the man himself said in an Esquire interview that he does not want to be called the "Father of Philippine Christmas Carols," and that is for a good reason. Although his songs were revolutionary for the Philippine music industry, he is not the originator of Philippine Christmas carols.

The origin of Christmas carols in the Philippines dates back to as far as 1933, with the work of Vicente D. Rubi and Mariano Vestil titled "Kasadya ning Taknaa," a Cebuano song which literally translates to "How Joyous is the Season." The arrangement was also used as a marching song by Josefina Cenizal for a 1938 movie called "Ang Pugad ng Agila." A man named Levi Celerio was the one responsible for writing the lyrics of the now revered Christmas carol "Ang Pasko ay Sumapit," which was a Tagalog version of Rubi's piece, albeit not a direct translation. Unfortunately, not enough credit was given to the original song. It was given to a more recent version—Celerio's version, as it was composed in the 1950s. Until the present day, Rubi's descendants, as well as fellow Cebuanos and Bisayans, still seek compensation for the work of Rubi as the true originator of the melody.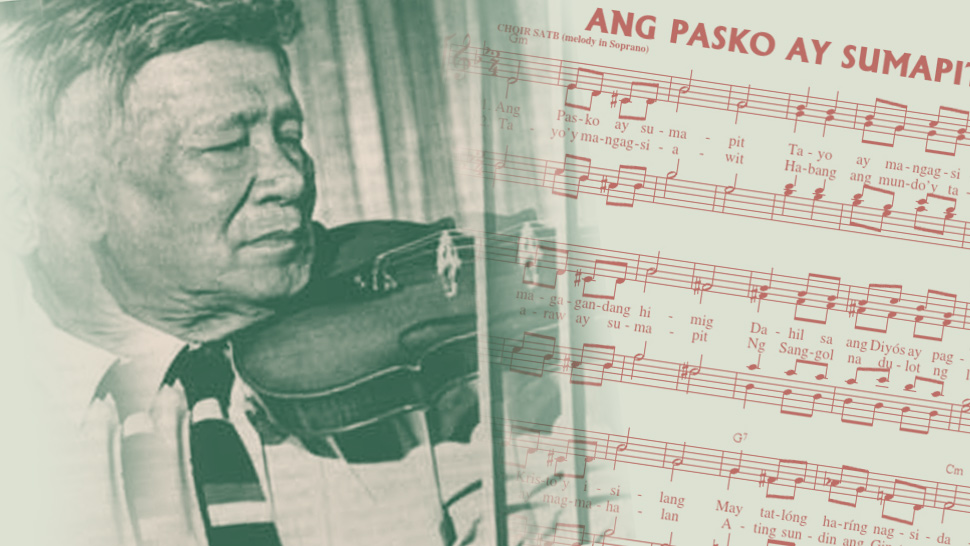 Levi Celerio also wrote other carols such as "Pasko na Naman" and "Noche Buena" with composer Felipe Padilla de Leon. These two songs became popular during the 1960s. But while these Philippine Christmas carols made their way into the playlists of many Christmas parties, one song stood out among the rest. You guessed it: "Christmas in Our Hearts."
"Christmas in Our Hearts" first originated from a lyrical poem called "Ang Tubig ay Buhay" written by Chari Cruz-Zarate in 1988. Chan found the piece beautiful and figured it would make a great Christmas song. He then went on to find a co-writer for his song, Rina Cañiza, and a partner to sing the song with him. Eventually, he chose his daughter Liza over other potential candidates like Lea Salonga and Monique Wilson. He went on to write more singles like "A Perfect Christmas" and "The Sound of Life," as well as covers of many famous Christmas carols for his 1990 album with the same name as his wonder hit, "Christmas in Our Hearts."

And as they say, the rest was history. The song became a timeless classic that went on to inspire many other artists to create their own music to celebrate the festivities of Christmas.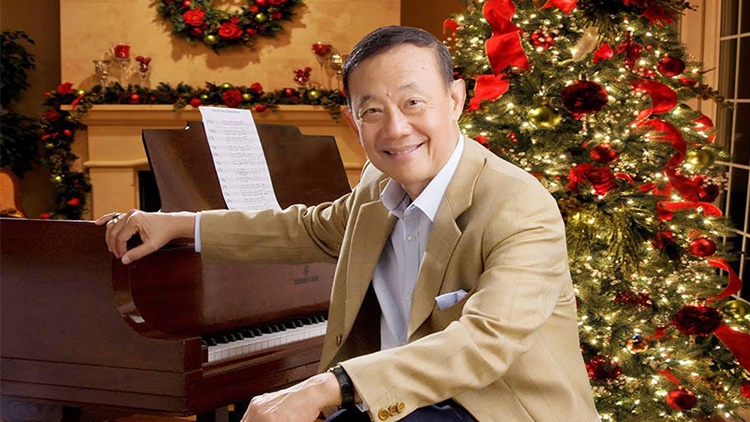 "Christmas in Our Hearts" went on to become the best-selling album made by an Original Pilipino Music (OPM) artist in the history of Philippine music. It sold 800,000 copies to date and achieved Diamond status from the Philippine Association of the Record Industry (PARI), topping his prior album from the year before called "Constant Change."

These weren't the only songs that made an impact on the Philippine Christmas music industry, as media companies like ABS-CBN and GMA have also started making Christmans station IDs such as "Star ng Pasko," "Thank You, Ang Babait Ninyo," "Thank You For the Love," and more in recent years.

You might be wondering: What about other artists from other countries? Didn't they also make an impact on the local music landscape? That is most definitely the case, as many Christmastide songs have also made their way to the charts such as Mariah Carey's "All I Want for Christmas is You," Britney Spears' "My Only Wish (This Year)," Wham's "Last Christmas," and many others. In fact, since release, Mariah Carey's Christmas wonder has consistently topped the charts—both locally and internationally. That's quite a feat for a song that's nearly three decades old!

Several artists have also made their own interpretations of classic Christmas carols like "Jingle Bells," "The First Noel," "Angels We Have Heard on High," and "Joy to the World," redefining how the spirit of Christmas is shared with people around the world. In fact, Spotify has recorded 6.5 billion minutes of streaming Christmas songs this season alone out of the 37 billion streams it accumulated in its lifetime.

So what does the future hold for Christmas music? Despite the negativity in the world, it doesn't look like the spirit of the season is dying any time soon—especially not in the Philippines. Over the years, there have been other local artists that made Christmas songs such as APO Hiking Society, Eraserheads, Ryan Cayabyab, and many others. Some of these include "Himig ng Pasko," "Sana Ngayong Pasko," "Fruitcake," and more. In fact, this year, there have been tweaks made to the song "Christmas in Our Hearts" by Chan himself to fit with the current situation of the pandemic. This year has also not stopped more contemporary artists from releasing holiday singles like Jed Madela's "A Very Merry Christmas," The Itchyworms' "Christmas Starts When the Ber Months Begin," and Nicole Asensio's "See You This Christmas."
So now, how will you celebrate the holidays? While there definitely won't be anyone else like Jose Mari Chan, you don't necessarily have to be a progenitor of Christmas songs to bring glad tidings and positive vibes this holiday season.
This article is brought to you by the Documentation and Publications department of Ateneo Celadon and Elements Magazine on Facebook: https://www.facebook.com/CeladonElementsMagazine