Written by Hazel Lam
Photos by Denisse Co
Race, culture, and heritage—these aspects of diversity in globalization come to affect every aspect of society, bleeding into the normal. They have impacts on their own and on other societies, historically and politically, it begs the question: how does upbringing in a particular place make our experiences different? How do social differences shape the society we form? More importantly, how do we identify ourselves in a world run by globalization? In piecing together our identity we uncover narratives of those who find themselves far away from their hometown.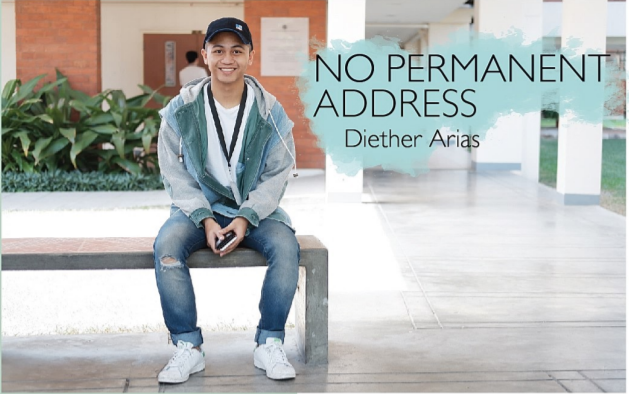 No Permanent Address: Diether Arias
Diether has never had a permanent address since the age of four. Constantly moving from one country to another, he's lived all over Southeast Asia and it had been his first time to separate from his family for university.
"Growing up not having a permanent place to call home had its advantages and disadvantages…At a young age, I was able to grasp the concept of diversity and [cultural awareness] …Allowing me to understand things without judgment and hate until I am capable of learning to understand each and every point-of-view."
Having lived in countries like Thailand, India, Vietnam, China, and now in the Philippines, he took bits and pieces of each culture, religion, and ideologies he encountered, from immersing himself in the simple experiences of people, to learning about war-torn histories and seeing the innovations of progressive cities. Migrating for years on end, Diether struggled with the differing surroundings of each country that shifted his perspective and beliefs every time. The dilemma he experienced during his time abroad centered on which country he identified more with.
"A better question could be, do I like one country/culture better than the other? Yes, I do, but do I identify [with] one of them, I can't quite give a straight answer…However, even though it has a negative connotation to it, I am glad I am in the situation of not being able to identify as something because this truly shows how experiences can change a person's aspects in life."
Despite that, he chose to see it as it is, even though it was an unconventional upbringing and his diverse encounters in each country be temporal. Him embracing the transition of change, opening himself to unusual ideas, and developing a vision inspired by his unorthodox disposition.
"Living in different countries gave me this comparison of how the Philippines is as of now…Watching the Philippines in the third person view all these years has disappointed me due to the fact that I have immense feelings that our country, [which] has so much potential and drive to be and to become better. We just need to steer in the right direction and we will accomplish great things."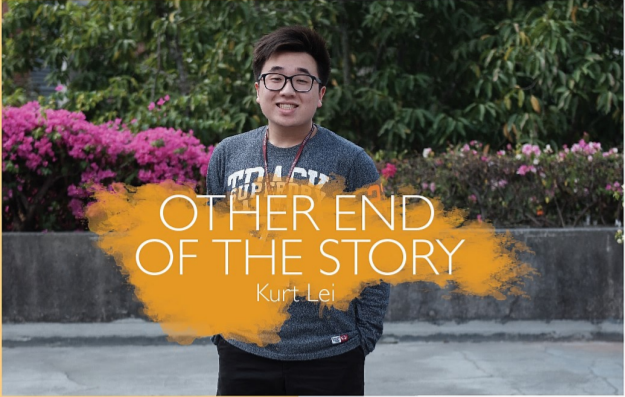 Other End of the Story: Kurt Lei
Having only recently lived away from Hong Kong, Kurt is ceaselessly discovering new things in Ateneo. Initially wanting to experience a different university life and get a chance to know more of his family in the Philippines, he's gained newfound insights of a society different from his home country.
"[Living in the Philippines] gave me a glimpse of the other side of society and that many people are struggling to sustain their lives, since in Hong Kong everyone is so privileged. Studying here allowed me to meet different people from different backgrounds and taught me to love and respect others for who they are."
When asked if living away had affected his perspective, he was honest in saying that it made him less judgmental towards others, since the Philippines is liberated compared to the traditional Chinese society, exposing him to different types of people from all walks of life.
"I don't regret studying here…I am truly grateful that I have met friends from different backgrounds. I learned the Philippine traditions and culture, and to speak freely of my ideas without the fear of being judged."
In moving away from what was familiar, Kurt was faced with a new standpoint wherein he could contextualize and empathize with the ordeals of those outside his country, finding himself in a place that sparks curiosity to expand his own limitations.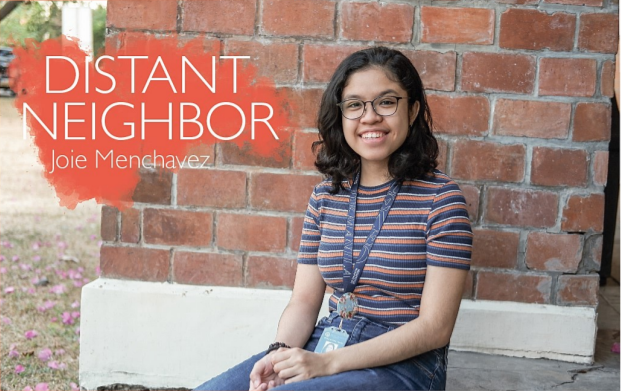 Distant Neighbours: Joie Menchavez
Born and raised in the province of Cebu, Joie only ever moved to Manila for her college education. After living so long in her family's love and care, it was difficult to adjust to life without them right by her side, under a different roof, in a different city.
"Moving away taught me that I needed to do these by myself, and that talking to new people and going to new places alone was nothing to be scared of. I learned how to depend more on myself, and less on my family."
Venturing out to a different city proved to be a hardship, one that made her acutely aware of how much of Cebuano culture was rooted in her. But her experience proved insightful, amending preconceptions she had in the past while living in a different region.
"I was a lot more close-minded, since my views were based on the opinions of my parents and close friends in Cebu. Getting to meet new people allowed me to gain a wider perspective on things, and it helped me become more open to new ideas."
Her time in Manila might not equate to "home" for now, but her openness to come to know and experience more of the city still remains.
"One of the things that affected my view on my hometown's culture was seeing how small it was in comparison to Manila…So as someone coming from a small province and moving into a large city, I would like to think that staying in Manila has helped me build new and wider connections."
Lifting the Untold Stories
We need to make known our stories of who we are and how we see ourselves. Telling these stories not only creates a society that's shaped by its people, but develops a cultural understanding and tolerance for what is unfamiliar to us. We all have different narratives and no two will ever be alike; regardless that's what makes identities so complex: it presents the need for an unprejudiced outlook for what is foreign to people.