Written by Hazel Lam, Kaitlyn Tan, and Justin Tembresa
Edited by Patrick Ang and Aaron Medina
Photo Header by Jerry Feng
Modern day cinema has come to highlight diversity on screen and represent various stories from underrepresented minorities. However, in the world of film, the norm still features films spoken in the English language. Over the years, foreign language films have started to gather momentum and a bigger audience, by garnering critical acclaim and distinction from honorary organizations. In the same light, Chinese cinema has become expansive in producing films in a variety of genres. There are films along the genres of animation, sci-fi, thrillers, teen movies, fantasy-action films, and more. The six films below have proven so, by adding perspective to modern films whether it's through infusing Chinese cultural features to foreign genres, building a plotline from myths, borrowing a Western concept and placing it in the Chinese context, or showcasing the relevance of the traditional in modern times. Catch these film screenings for free throughout the week from January 19-26, 2020 at the EDSA Shangri-La Plaza.
Jian Bing Man 煎餅俠 (2015)
Though there have been sparsely any Chinese superhero films, Jian Bing Man imagines its own superhero in a Chinese setting that is far from the Western archetype. It's a lighthearted and humorous comedy that starts with Da Peng wanting to buy an extravagant ten million dollar ring for his prospect fiancée. Brother Hai, a gangster boss, offers him an irresistible deal of ten million dollars in exchange for his movie-making expertise in the production of a film. He takes the deal, buys the ring, but loses it in a bar fight just before his planned proposal. Da Peng goes into a fun-filled mayhem of looking for creative ways to gain back his lost ring, which gives the movie its comical feel with lots of references to modern pop culture. That being said, if you're one to cry out your tears in boisterous laughter, Jian Bing Man is definitely for you.

Our Shining Days 閃光少女 (2017)
Set in high school, the movie tells the story of a band of underdogs who aim to revive the traditional Chinese orchestra in their school. The epic music battle between the conventional Western orchestra and the traditional Chinese counterpart features the versatility of the traditional instruments in just about any genre of music—be it classical or modern. This epitomizes how the old can be adapted to the modern day context and how people are brought together amidst differences. Unlike Western films with the usual ugly duckling transformations that instantly gain the lead character confidence, this film gives room for the whole team's development and enables them to gain respect for what they love without having to change what makes them who they are. If you're looking for a teen movie without this unrealistic cliché, say no more.
Little Door Gods 小門神 (2016)
Centuries have passed since spirit guardians have been part of the human world. Humanity has become more closed off and has lost connection with the spirit gods. This film piques the interest of audiences through a captivating blend of a traditional Chinese art style and a modern animation style. With a plotline inspired by old legends, it tells the story of a door god who tries to prove his worth, which ultimately sets off a chain reaction of events. As he embarks on his quest, his encounters with the other gods and humans give audiences a better understanding on the meaning of culture and tradition and a better appreciation of hidden meanings in our own historic tales.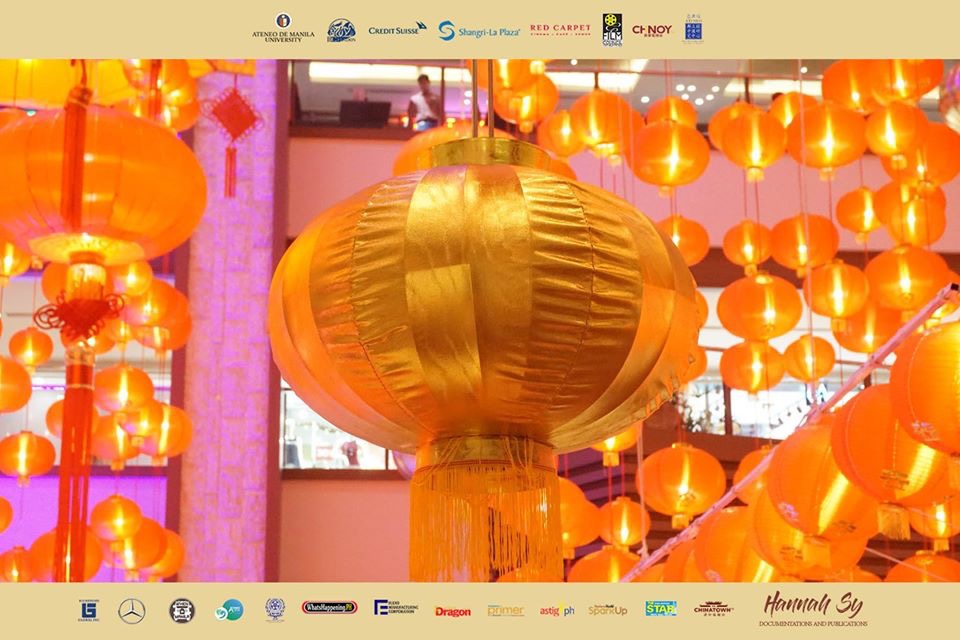 The Great Wall 長城 (2016)
Ever wonder what a US-China film co-production would look like? Being the most expensive and lavish production in China to date, this isn't your typical West meets East film. This fantasy-action film stars Hollywood actors along with an ensemble of Chinese supporting actors. It follows the journey of two European mercenaries to China in their quest for black powder. Largely dependent on computer-generated imagery, the never-before-seen battle sequences between man and monsters add flair to the Western genres of fantasy and action. If you're in for a cinematic spectacle of action and mythology, this film may be for you.

Battle of Memories 記憶大師 (2017)
When a famed author decides to erase heartbreaking memories of his estranged wife, an incident happens during the procedure wherein he wakes up with entirely new memories from the mind of a serial murderer. The film tackles the subject matter that audiences are entirely familiar with, like the impression that our memories leave or the longing for escape from our own emotions. It twists these universal themes to fit the sci-fi and thriller lens of the film. Albeit tailored to the style of Asian filmmaking, it carries a sentiment not so specific to an Eastern audience but resonates with the audiences who dare to ask the what-ifs of reality.

The Monkey King 2 西遊記之孫悟空三打白骨精 (2016)
This features the story of Sun Wukong, a timeless classic in Chinese literature shown in a timely modern fashion. In the movie, Tang Sanzang is a pilgrim travelling to the Thunder Monastery in India to collect Buddha's scriptures. During his journey, he is attacked by a tiger. Out of fear for his life, he has no other choice but to release Wukong, the Monkey King, from five centuries of imprisonment under the Five Fingers Mountain. After a while, the two of them meet their other companions, Zhu Baijie, a lustful pig demon, and Sha Wujin, a djinn-like monk. Together, the four of them take on a dangerous path en route to the Thunder Monastery, where they stumble upon the treacherous White Bone Demon along the way. Throughout this journey, they are plagued by her presence which provides the movie a thriller-feel within a legendary realm of fantasy and adventure.